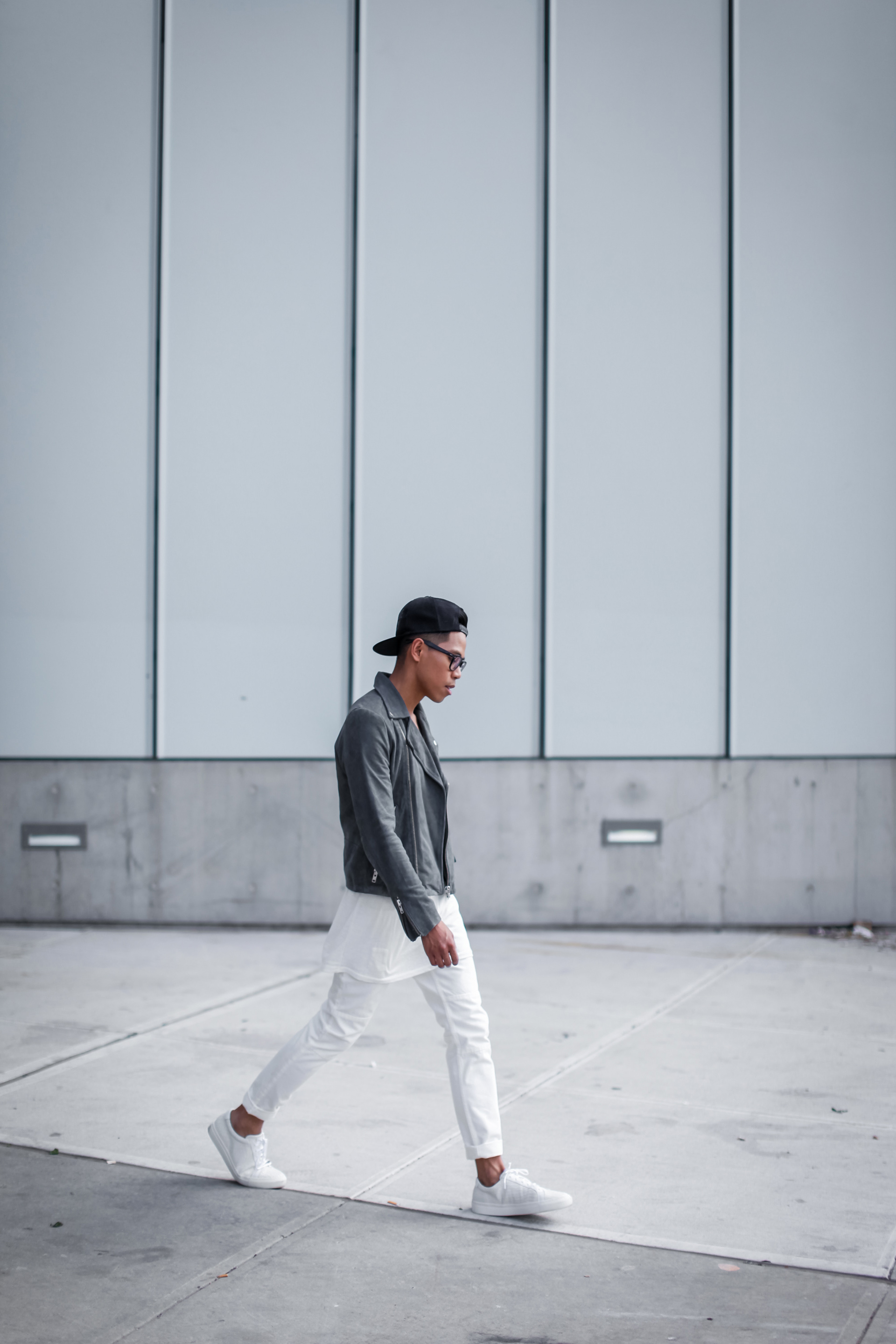 SHOP THE LOOK:
WeSC (Similar) Hat // H&M Jacket // H&M (Similar) Tanktop // H&M (Similar) Jeans // Kenneth Cole Shoes

---
Because Sometimes Less Is More
I'm all about an elevated streetwear look but nowadays with all these brand's logos emblazoned across their clothing, things can start to get ugly pretty quick. Rather than falling victim to streetwear label-whoring, why not keep it simple with a minimal approach. For this outfit I stuck to an all-white palette. Paneled jeans and a long line tank are simple enough, but their stylized details prove that you still have an ear to the streets. All you need is one standout piece, in this case it's my gray suede biker jacket, to add an extra element of luxury to your look without taking it overboard.
SHOP THE LOOK:
WeSC (Similar) Hat // H&M Jacket // H&M (Similar) Tanktop // H&M (Similar) Jeans // Kenneth Cole Shoes