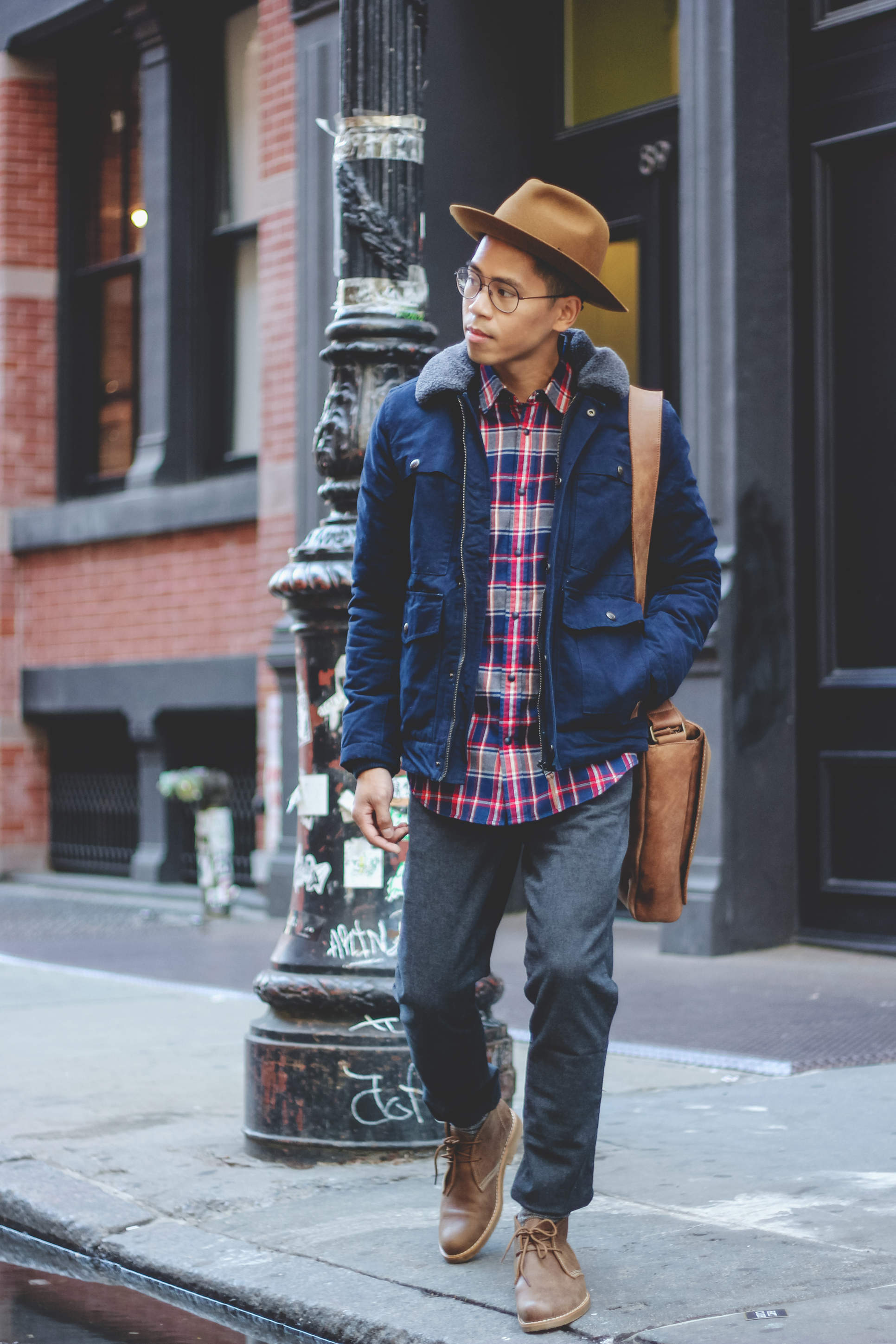 SHOP THE STORY:
Outfit 1:  Jacket  // Plaid Flannel Shirt  //  New West Holiday Joggers  //  Bud Boot Tribe  //  Messenger Bag
Outfit 2: Varsity Jacket  //  Plaid Flannel Shirt  //  Sweatpants
Outfit 3:  Puffer Jacket  //  T-shirt  //  Flannel Shirt  //  Sweatpants  //  Tuffer Boots Tribe
---
A Fall Preview of Roots Canada
Are you guys familiar with Roots yet?  If not then I'm pretty excited to introduce you to this brand.  Based in Canada, Roots is best known for its Canadian-made leather goods like bags and shoes.  Since it's 42nd anniversary this summer, Roots has expanded into producing a full line of clothing for both men and women, and has even opened up 5 stores in the US, including NYC.  Luckily for me, the NYC flagship store that just opened is right in trendy Nolita (not too far from where I live), so I had the pleasure of styling a few of my favorite new items for a fall photoshoot.
From trendy casual, to sporty, and even a little urban streetwear, the new fall lineup for guys is looking pretty tight.  Aside from the classic leather boots that Roots has gained its fame for, I tested out some great outerwear pieces (peep that wool/leather bomber which is also customizable online!!), and I found myself falling love with their chunky knits, flannels, and sweat pants.  Check out the photos from my shoot with the Roots team below.  Also, if you're in the NYC area definitely pop by the store at 228 Elizabeth Street and say hi to Christian and Cory while you browse the latest selections!