FEATURING:
Hydrogen-1 AR18 Sneakers  //  Hydrogen-1 SM62 Double Monkstrap Shoes

---
Touring Londontown In Style With H1 Shoes
It's been almost 5 years since I first visited London so I've definitely been itching to go back.  Last week I had the opportunity to do just that when the guys behind the luxury boutique shoe brand, Hydrogen-1, invited me out there to test drive some shoes from their new collection.  Accompanied by my friends and fellow bloggers, Justin and Saul, we set off into London to explore the sights and scenes all while stylishly dressed in our Hydrogen-1 shoes.
Now while traveling is definitely something I love to do, looking like a tourist is not.  We've all seen the cliché tourist with the fanny pack and some not-so-chic looking normcore sneakers.  No one wants to be that guy so why sacrifice style for comfort when you're abroad?  With H1 shoes I really didn't have to.  I walked around for hours each day in brand new shoes (didn't even need to break them in first) and my feet didn't bother me one bit!  Even better, the sleek design of the shoes carried me seamlessly from daytime sight-seeing to nighttime outings at trendy bars and restaurants.  It's this versatility that makes these shoes perfect for travel especially when you're trying to pack light.
Over four days the guys and I got to experience everything London.  Those of you who follow me on Snapchat (@oh_anthonio) have probably seen some of my trip already, but for those of you who haven't, here's some photos and a recap below.
---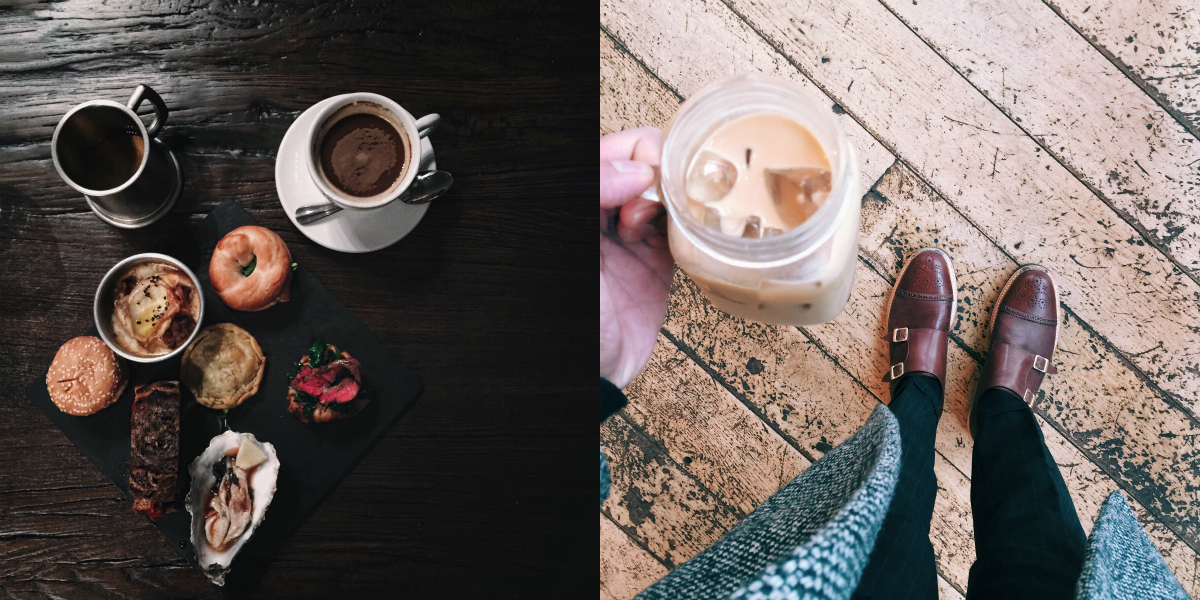 Gentlemen's tea at Sanctum Soho on the left was a true British experience.  Consider it the male version of a ladies tea party but with whiskey and sandwiches instead of tea and macaroons…duh.  On the right, whether it's Americano or espresso, fresh brew was a necessity to beat the jet lag.  I especially loved the coffee at The Grind in Holborn.
·
·
Nighttime sight-seeing in my H1 shoes took me to the London Eye, Big Ben, and Westminster Abbey.  For anyone who's debating day vs. night for the London eye, I experienced it both ways and definitely prefer seeing the city lit up at night from the top of the ferris wheel.
·
·
Toured Notting Hill, Carnaby Street, and the Borough Market in casual streetwear during the day.  Nottinghill (top photos) was so pictureseque with its winding roads and colorful facades.  Carnaby street was a great spot to shop and have lunch.
·
·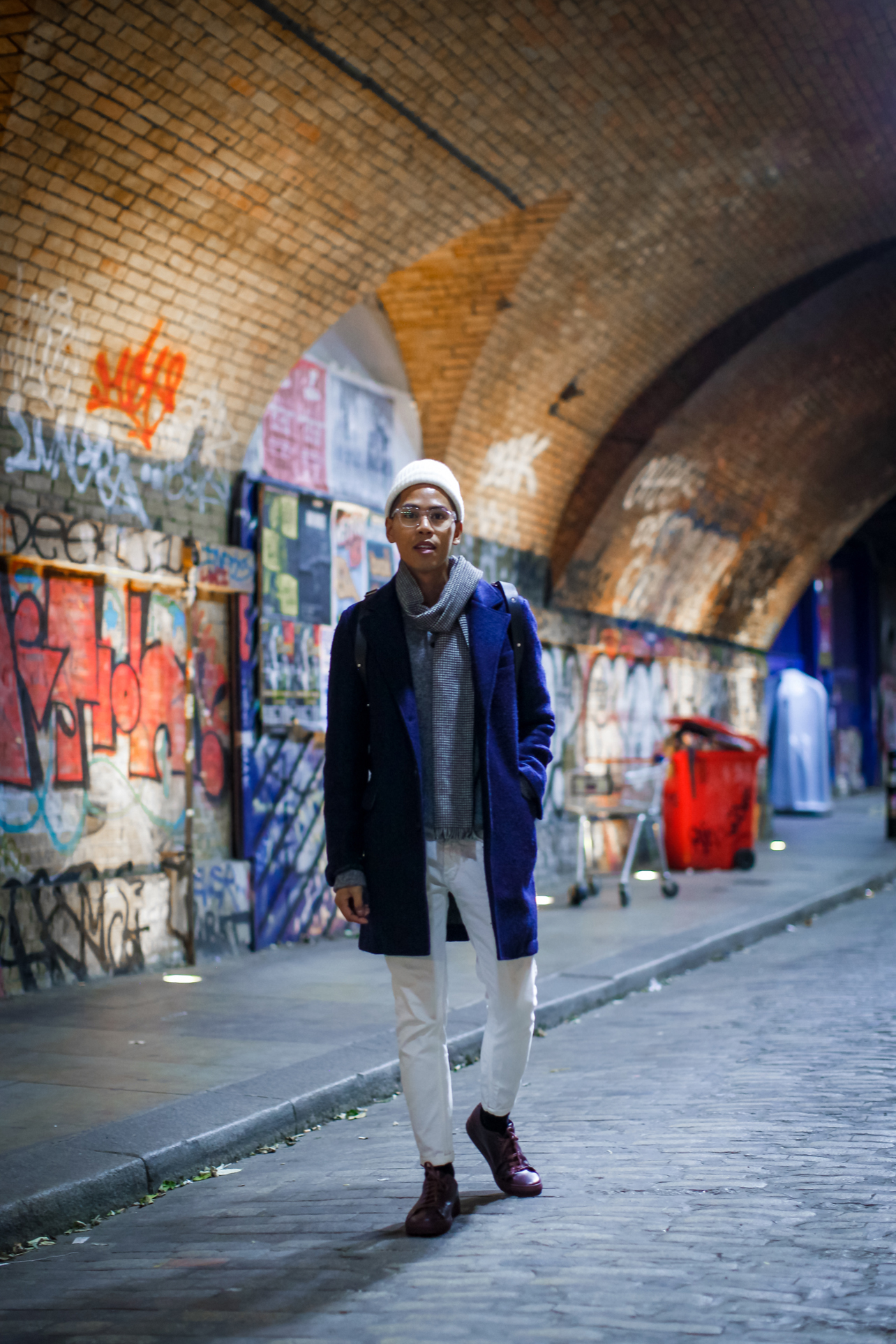 A trip to London wouldn't be complete without a visit to the trendy Shoreditch/East London area.  This area reminded me so much of the East Village where I live in Manhattan.  Such a fun area with a lot of young people and cool bars.  When I go back, I will definitely be spending more time here!
·
·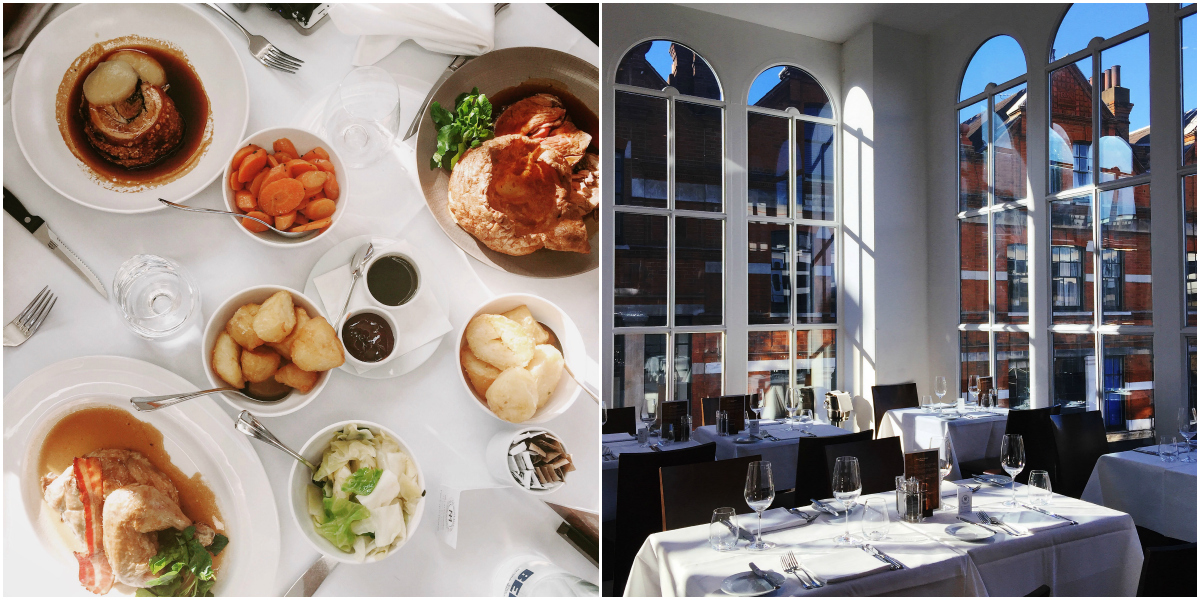 We couldn't leave without a proper Sunday roast.  We found this beautiful brunch spot appropriately named, The Roast, right near the Borough Market.
·
·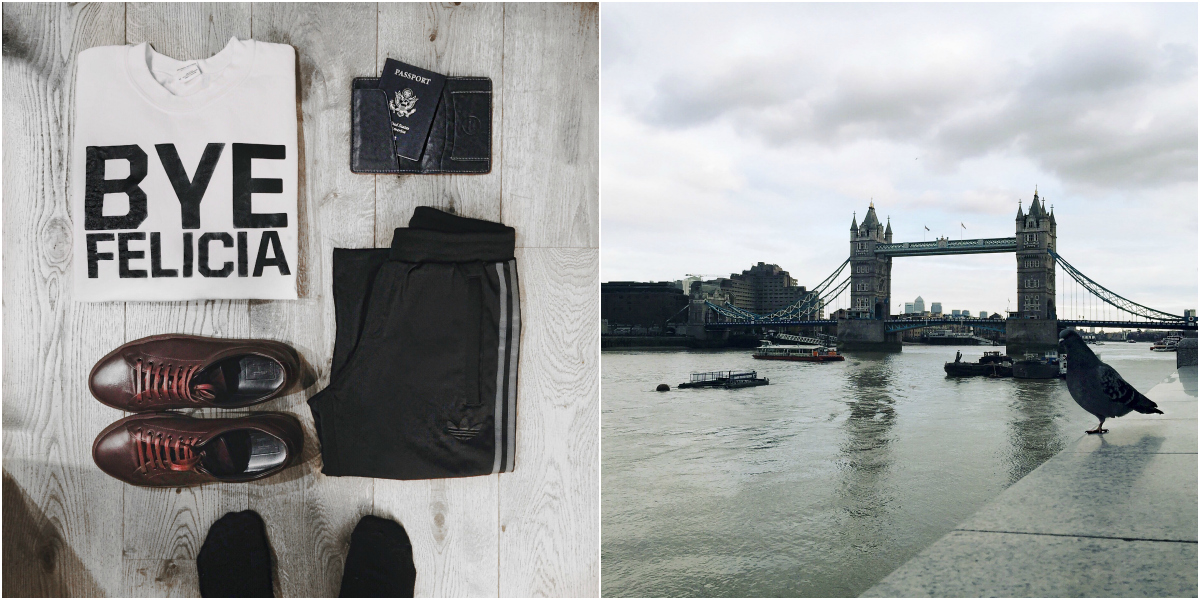 After a busy trip it was time to head back to the airport in comfortable style which obviously means H1 sneakers and sweats.
·
·
A special thanks to Hydrogen-1 shoes for hooking up this amazing trip!  And FYI, you can use discount code BlackFriday at checkout 11/27 through 11/29 for 35% off your purchase.  I highly recommend taking advantage of this sale to get yourself a pair of H1 shoes!
FEATURING:
Hydrogen-1 AR18 Sneakers  //  Hydrogen-1 SM62 Double Monkstrap Shoes

---