FEATURING:
American Eagle Skinny Core Flex Jean  //  American Eagle Slim Core Flex Jean  //  American Eagle Slim Straight Flex Jean
---
Flex Denim Is The

MOVE

This Winter
Happy Friday guys! Today on the blog we're talking denim, but not just any denim – American Eagle's flex denim which features stretchable, flexible fabric for THE ultimate comfort to suit your movement.  I had the chance to test drive and style three of their signature flex denim fits and put my own personal spin on some popular winter trends.  Have a look at how I styled my denim below and believe me when I tell you these flex jeans are the move this winter!
·
·
Winter White – featuring American Eagle Skinny Core Flex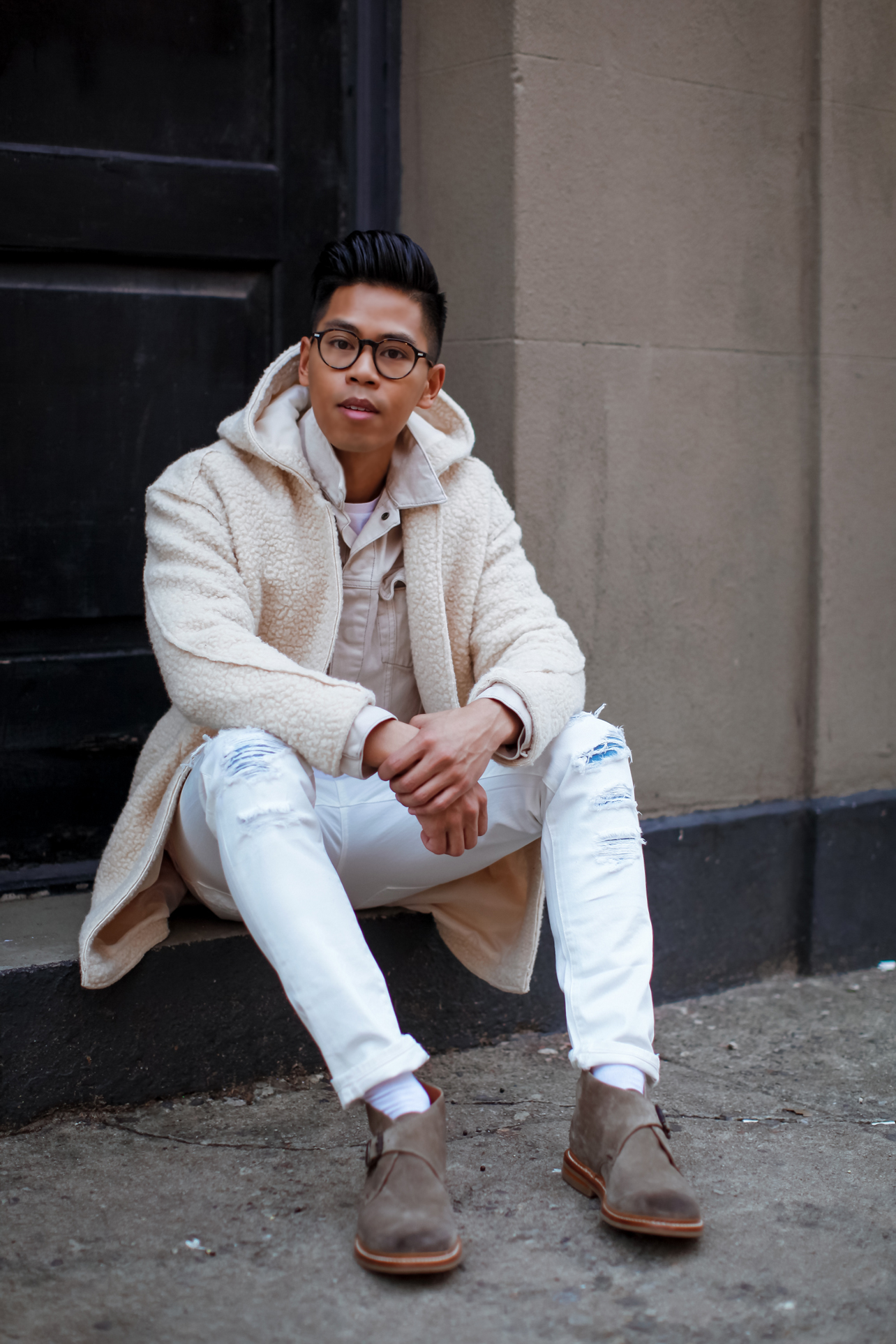 This past summer the all-white "painter" look was a big trend that I was definitely a fan of so for this outfit I wanted to do my version of that trend for winter.  Personally, I love to wear white all year round and although white denim might not feel intuitively wintery it definitely works if you wear it right.  I layered shades of white and off-white in different textures to add visual interest to this monochromatic outfit.  The end result is a minimal but sophisticated winter outfit.
·
·
Unfinished Business – featuring American Eagle Slim Core Flex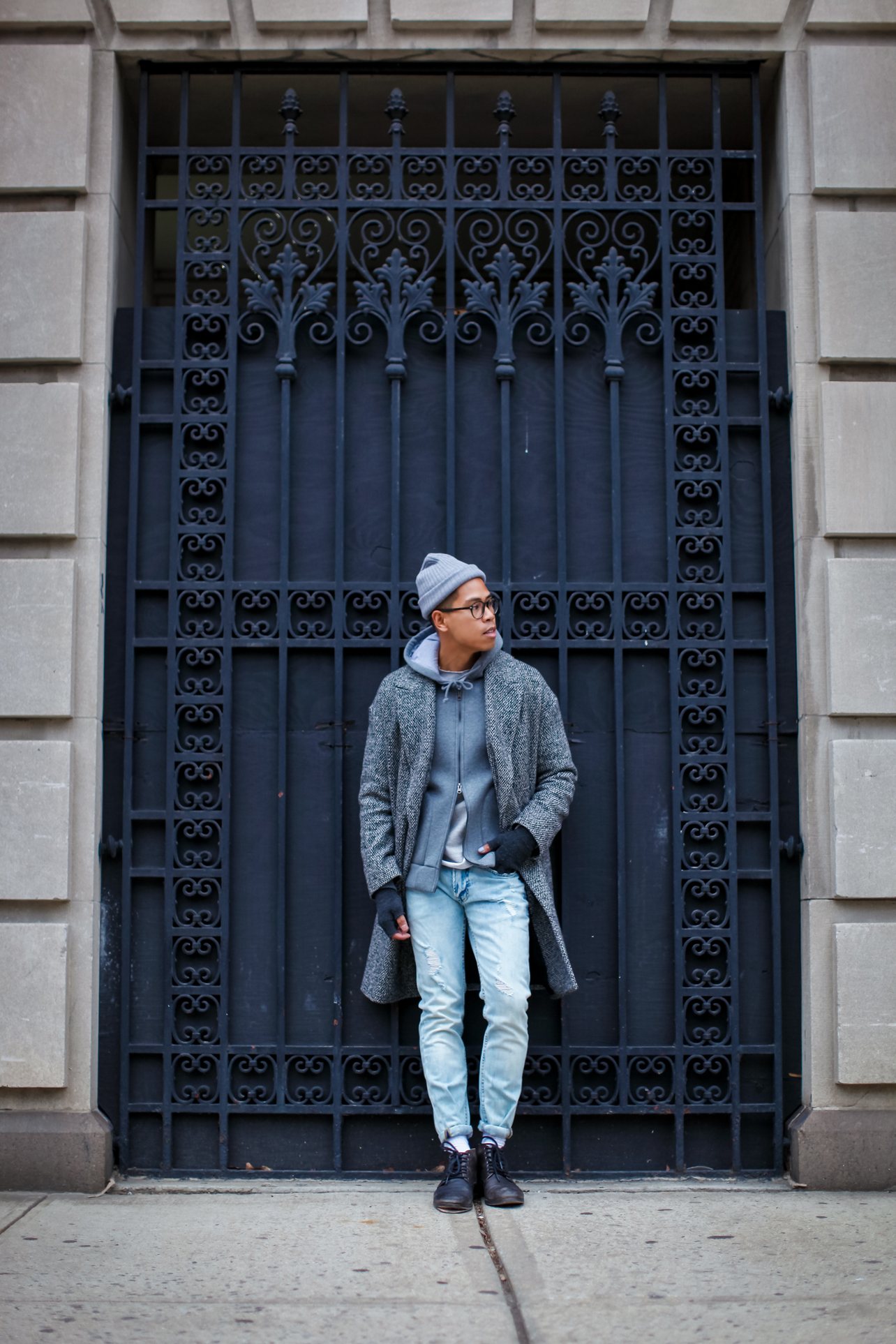 When it comes to my personal style one of the things I love to do is blend casual and dressy and break down tailored pieces.  Instead of your classic lightwash jeans, why not wear a pair that's distressed?  Instead of a typical tailored topcoat, why not go for one that's oversized? I love juxtaposing styles like this and little details like frayed hems, double zippers, and distressed washes have a really cool, edgy feel.
·
·
Après Ski – featuring American Eagle Slim Straight Flex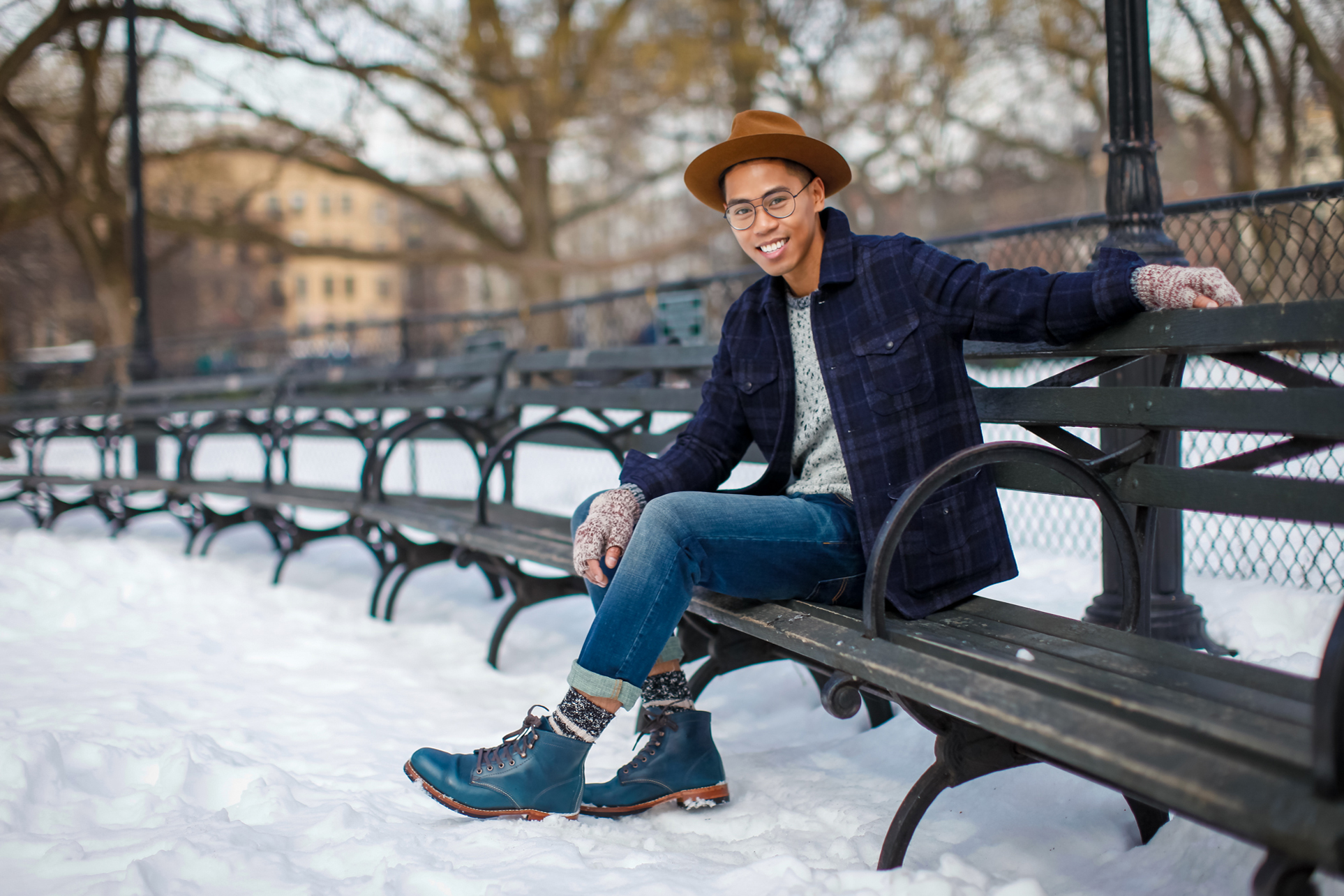 Somewhere between the chairlift and the fireplace is Après Ski and just because you're not in Aspen doesn't mean you can't flex your slope-side style. Starting with a solid foundation of classic blue denim, I layered cozy knits and plaids for a wintry ski lodge feel. It's all about casual warmth and comfort so I stuck with pieces that are easy to slip into after a long day on the slopes. I skipped the beanie in favor of a more trendy fedora to add a touch of personality to my look.
·
·
To learn more about all these jeans and see more photos from my shoot, be sure to head over to the AEO Blog for all 3 installments of my denim style series!
---
Disclosure: Big THANK YOU to American Eagle Outfitters for partnering on this post.  As always, all views and opinions expressed here are my own and do not necessarily reflect the views ofAmerican Eagle Outfitters and its affiliates.
---