SHOP THE LOOK:
Perry Ellis Jacket  //  Perry Ellis Shirt  //  Perry Ellis Trousers

---
A Look At The Fall/Winter '16 Perry Ellis Collection At NYFWM
Happy Friday friends! Just wrapped the second season of New York Fashion Week: Men's and it's been such a great week! One of my favorite shows from this season was Perry Ellis Fall/Winter 2016 Collection.  It was definitely a buzzed about show and I was happy to be wearing this runway look from last year's show to attend the event.  This season, Creative Director Michael Maccari used images of landscapes as his inspiration with the idea of using various textures and colors that from afar create a simple but elegant image.
"We've been playing with the idea of images appearing differently in the distance than they do up close―like landscapes," said Maccari. "When you step back, you start to get the bigger picture of shape and proportion, but when you get closer, that image is actually made up of many complicated textures and colors."
You'll also see some reimagined menswear essentials in the new collection.  Relaxed tailoring for trousers and oversized coats and knits, the new proportions and silhouette of the season were apparent down the runway.  Take a look at some of my favorite looks from the show below and let me know what you think!
---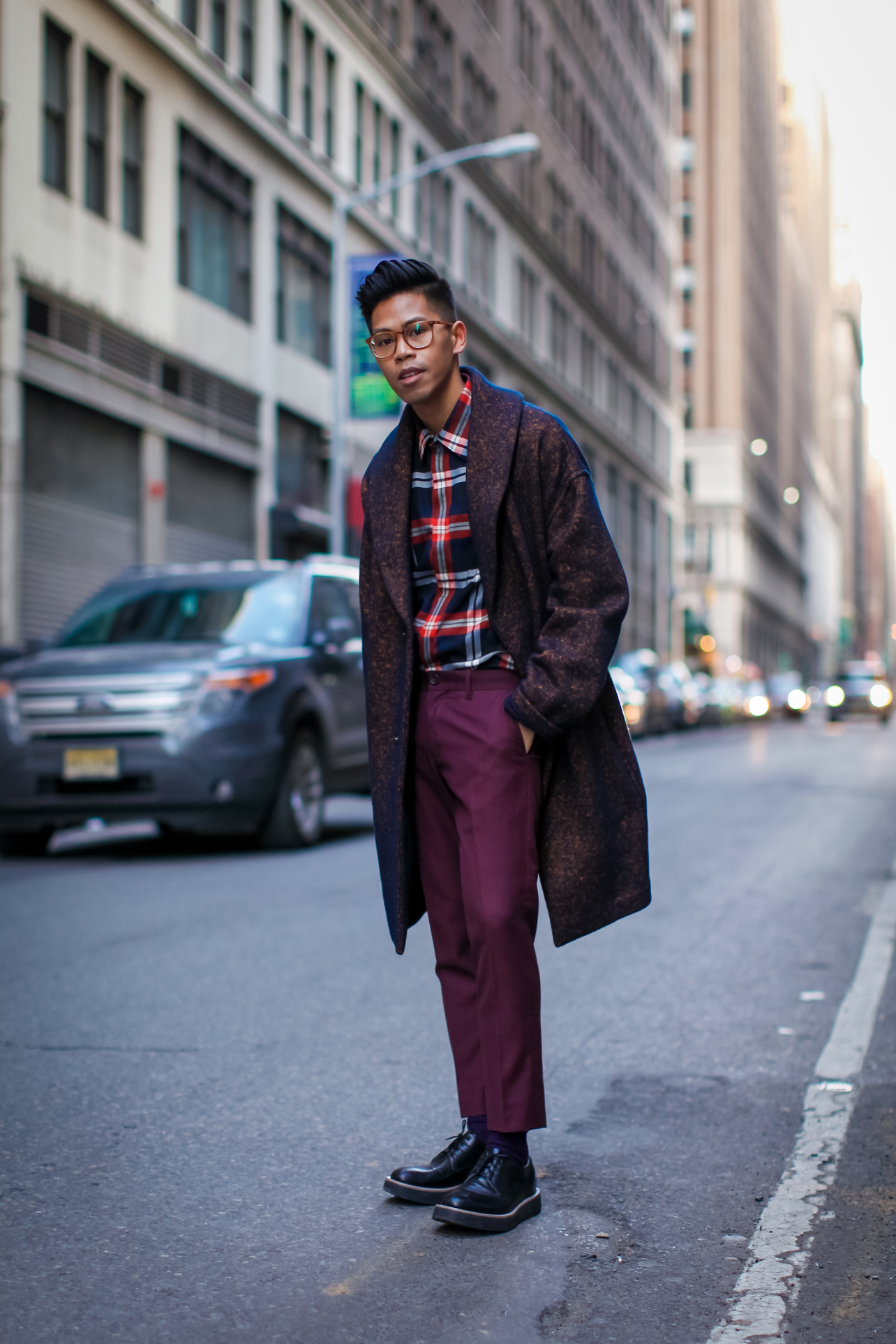 SHOP THE LOOK:
Perry Ellis Jacket  //  Perry Ellis Shirt  //  Perry Ellis Trousers

---
Disclosure: Big THANK YOU to Perry Ellis for partnering on this post.  As always, all views and opinions expressed here are my own and do not necessarily reflect the views of Perry Ellis and its affiliates.