SHOP THE POST:

---
Ray-Ban #ClubRound Takes On Coachella Music Festival
Last year I was one of those haters feeling all types FOMO when everyone was posting Coachella pics and I wasn't there.  Well guess what?  This year was my first year and I have to agree with everyone that's been before and tell you that Coachella IS THE SH*T!  Hands down best festival experience I've had.  Despite the desert heat, sand storms, and crowds of people it was hard to complain given the awesome time I had, and I owe that all thanks to my friends at Ray-Ban!
I set out for Weekend 1 of Coachella with 14 other bloggers and we stayed in a beautiful Palm Springs house complete with a pool, tennis court, indoor tiki bar, and private chef.  Think MTV's The Real World but without none of the fighting and all of the fun.  From our private tennis and yoga lessons to epic pool parties and hangouts I had enough fun without even setting foot on the festival grounds. That's not to say the festival wasn't totally awesome as well!  Some of my highlights were the crazy dance sesh at Major Lazer and an incredible closing day set by Calvin Harris including surprise performances by a few guests including Bad Gal RiRi herself! (I literally died!)  And because the fun should never (ever) stop, we checked out a bunch of parties also.  The Calvin Klein warehouse rave party and Jeremy Scott's desert dance party proved just why Coachella definitely throws THE BEST events.  OH! And did I mention I saw Kylie Jenner in the flesh literally dancing next to me at the Paper Magazine party?  If you follow me on Snapchat (oh_anthonio), then you'd know!  SO MAJOR!
I really couldn't have asked for a better group of people to be on the trip with.  At the end of the day it was the great company that made the trip such a success.  Thankful to have made some new friends and become closer with old ones.  Love you guys and can't wait to do it again!  See some of my SFW (=p) Coachella pics below and full festival outfit details for all 3 days!
---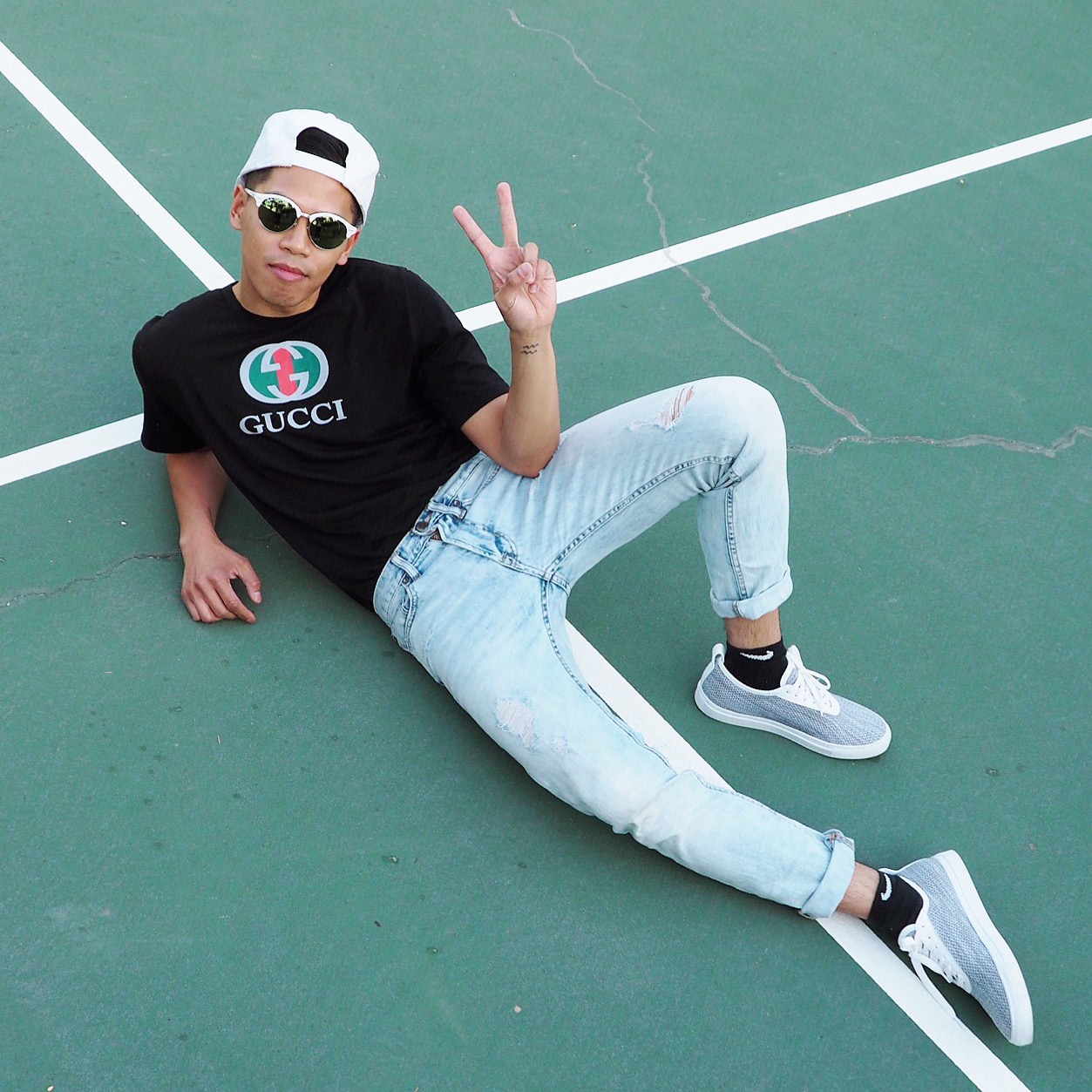 So much love to my Ray-Ban family. Thank you guys all for making this such an amazing first Coachella experience and for the best trip EVER! <3
Check out everyone's sites here too for more great reads!
Luke & Melissa, Marcel, Moti, Blake & Ashely, Noelle, Rachel, Dan, Lua, Adam
SHOP THE POST:

---