Spring Style with Armani Exchange x Amazon Fashion
Armani Exchange Shirt  //  Armani Exchange T-shirt  //  Armani Exchange Jeans
Available on Amazon Fashion
---
To be honest, I've always favored fall/winter weather when it comes to dressing myself.  As a fashionisto, being able to play with lots of layering and combining different textures was something I looked forward to in the colder months.  This spring, however, I'm challenging myself to find innovative ways to make spring/summer dressing just as fun and fashion forward as fall!  I've teamed up with Amazon Fashion and Armani Exchange to show you some tips to have great spring/summer style starting with 3 essential must-haves!
1 – The Short Sleeve Button Down
As I already mentioned, I love to layer but when it's warm out sometime's that can be impossible.  Well not always!  Consider the short sleeve button down your warm weather counterpart to a fall jacket.  Wear it over a tank top or t-shirt to create a lightweight layered look.  Pairing different colors and patterns with each piece is a way to have some fun with this idea and really showcase your personal style.
We all own and love a classic plain white tee, but this spring I challenge you to find a t-shirt that makes a statement.  Weather it's an all-over floral print, bold stripes, or a cool graphic – add some statement tees to your wardrobe to get you through the summer.  Although the t-shirt I'm wearing here might appear to be just a solid tee, removing the button down reveals its trendy striped sleeves with logo taping down the shoulder.  Now that's a tee that packs a punch!
This must-have really goes for all year round.  When you have a solid pair of well-fitting denim, it can really balance out and anchor your whole look.  A pair of dark-rinse, black, and white jeans will easily go a long way for your spring/summer wardrobe.  These essential neutral shades go with just about anything and will always be in style.  Cuff the hems for a cool retro look or crop the length and let the hems fray for a laidback beachy feel.  No matter how you wear them, you really can't go wrong!
---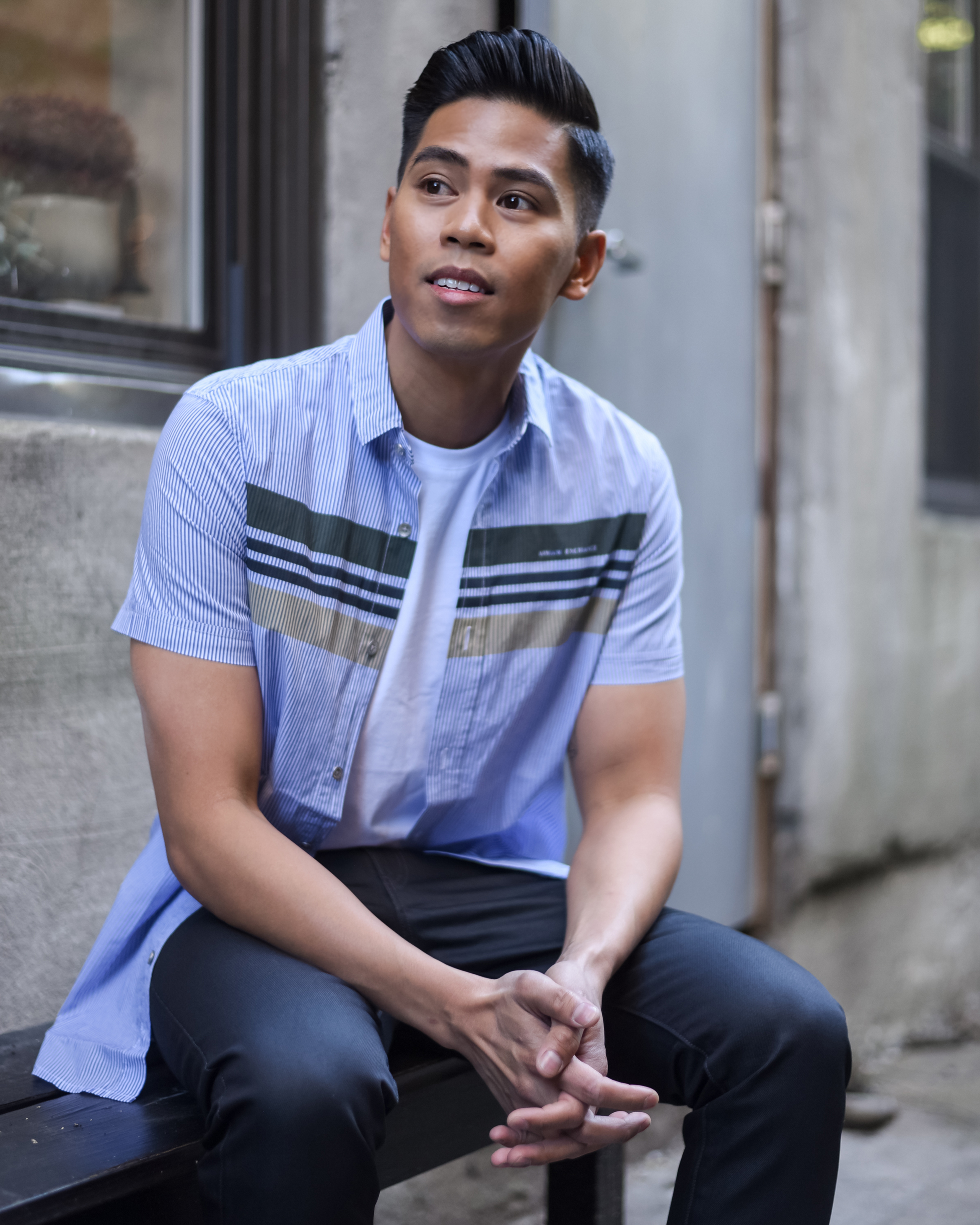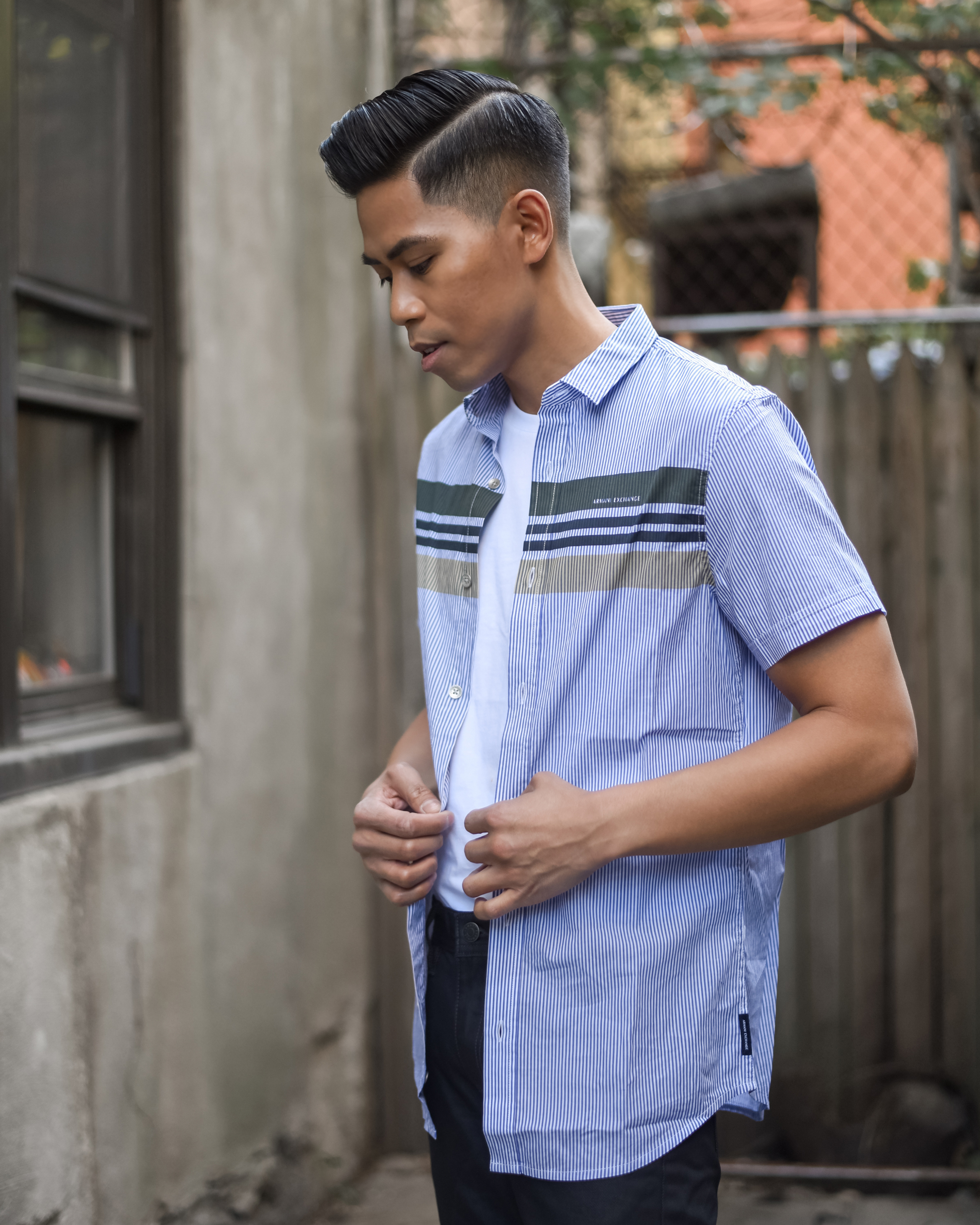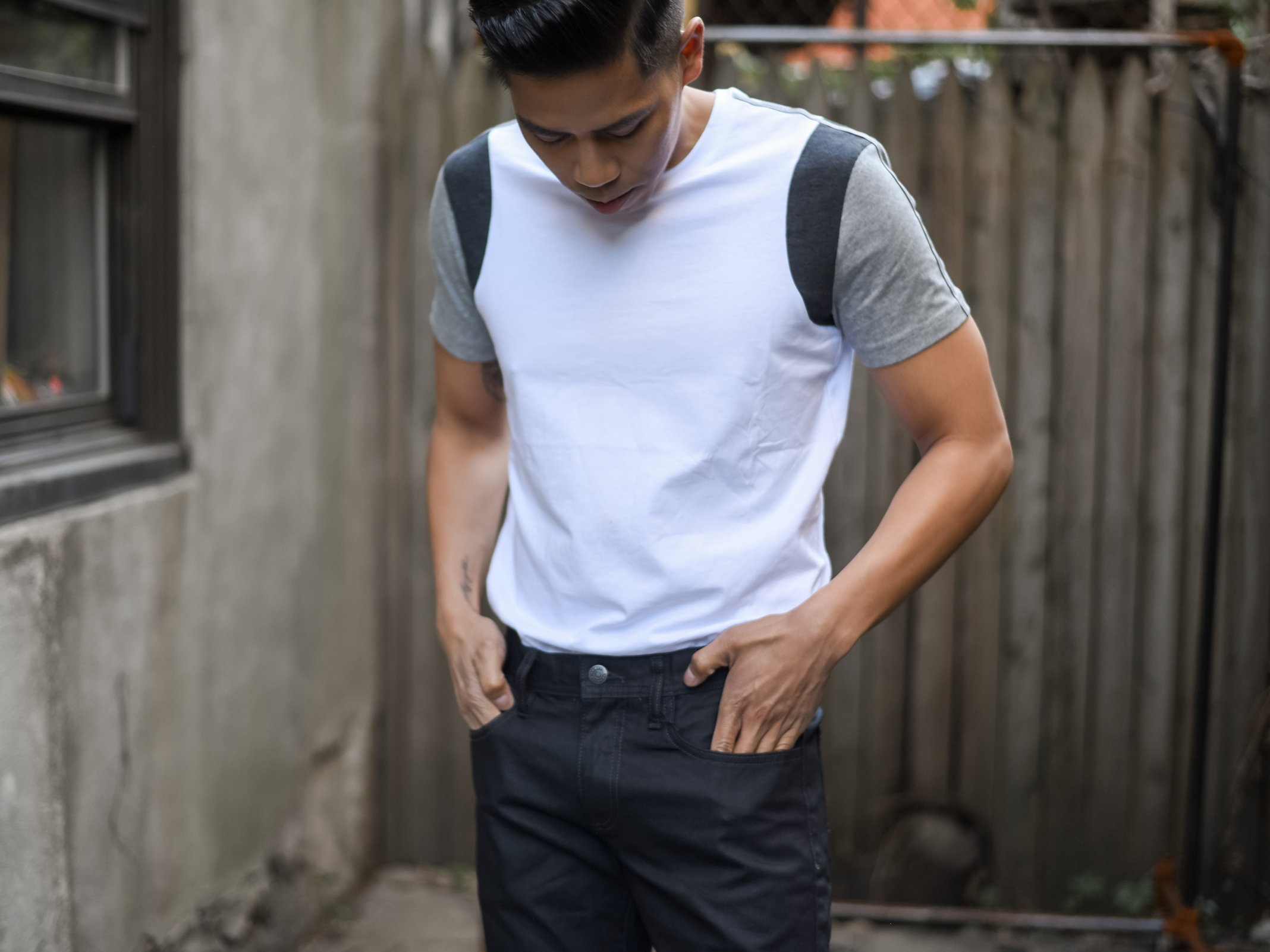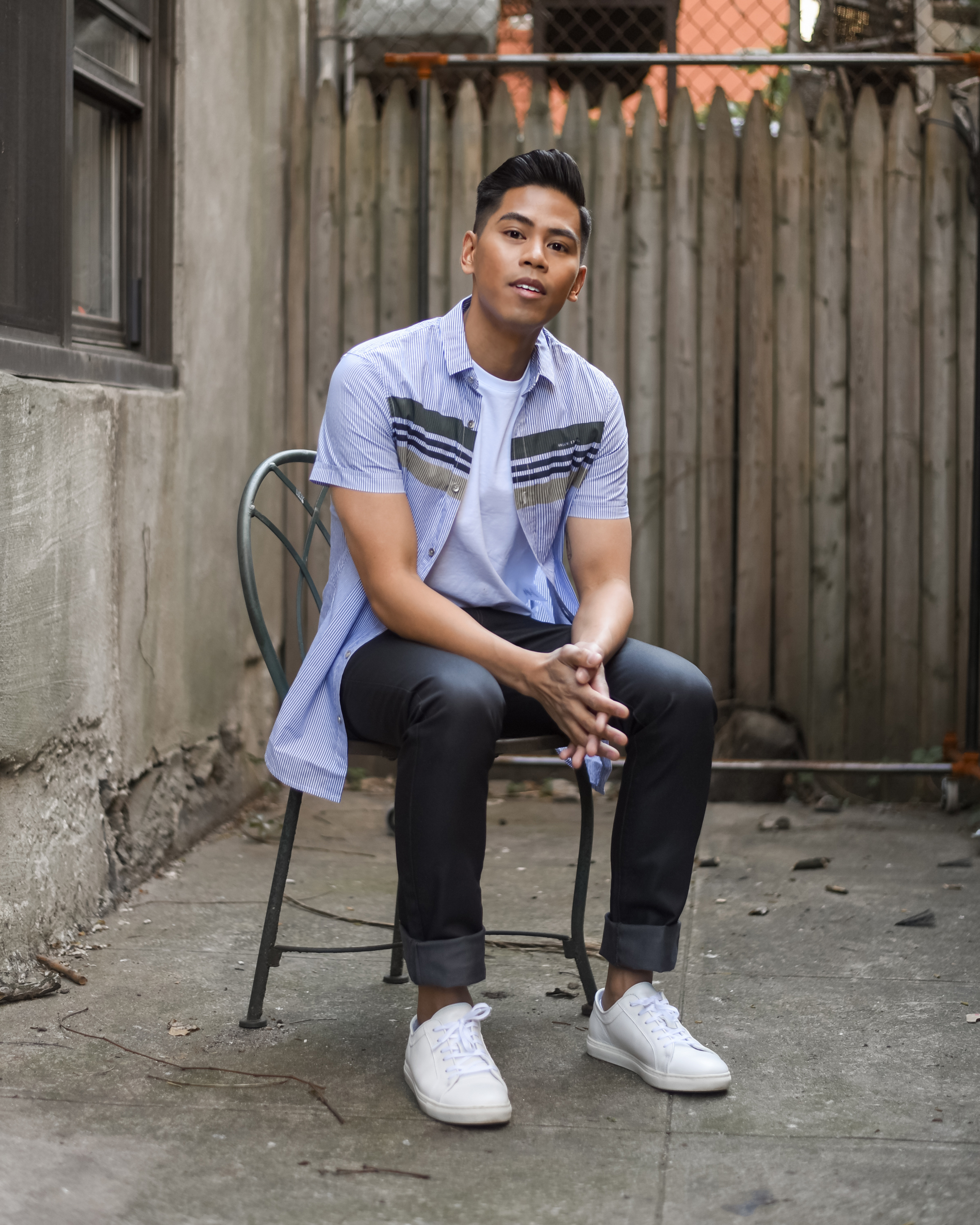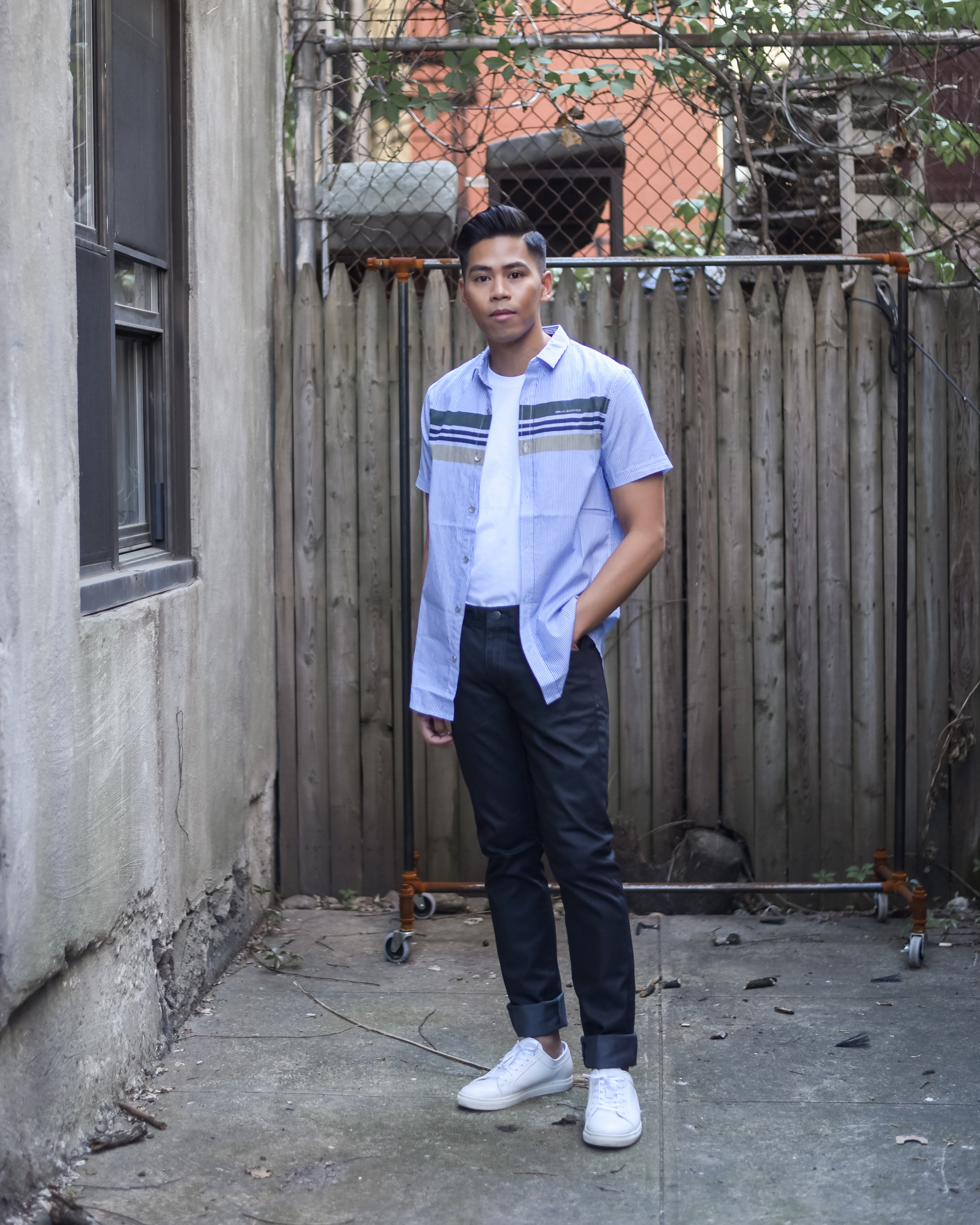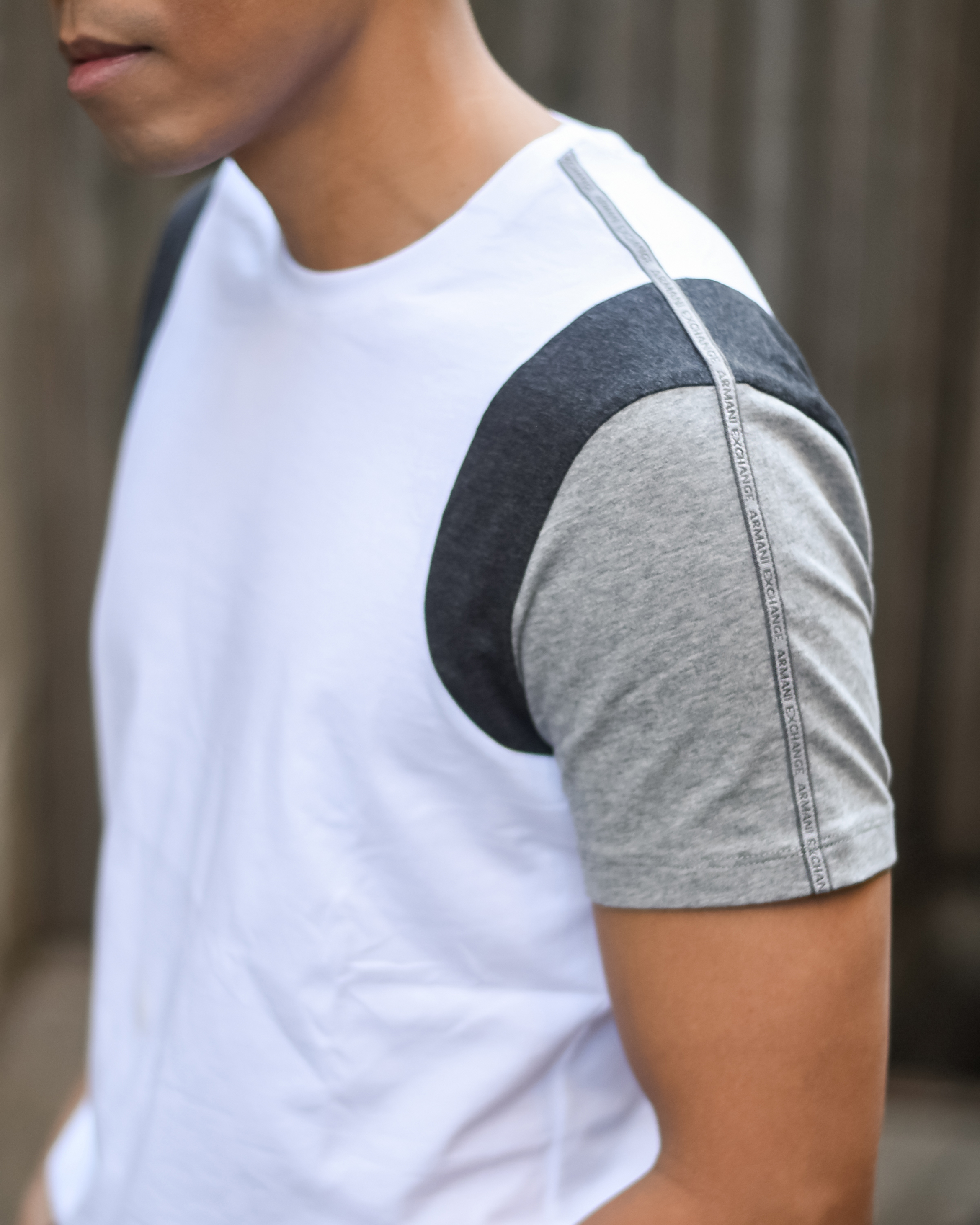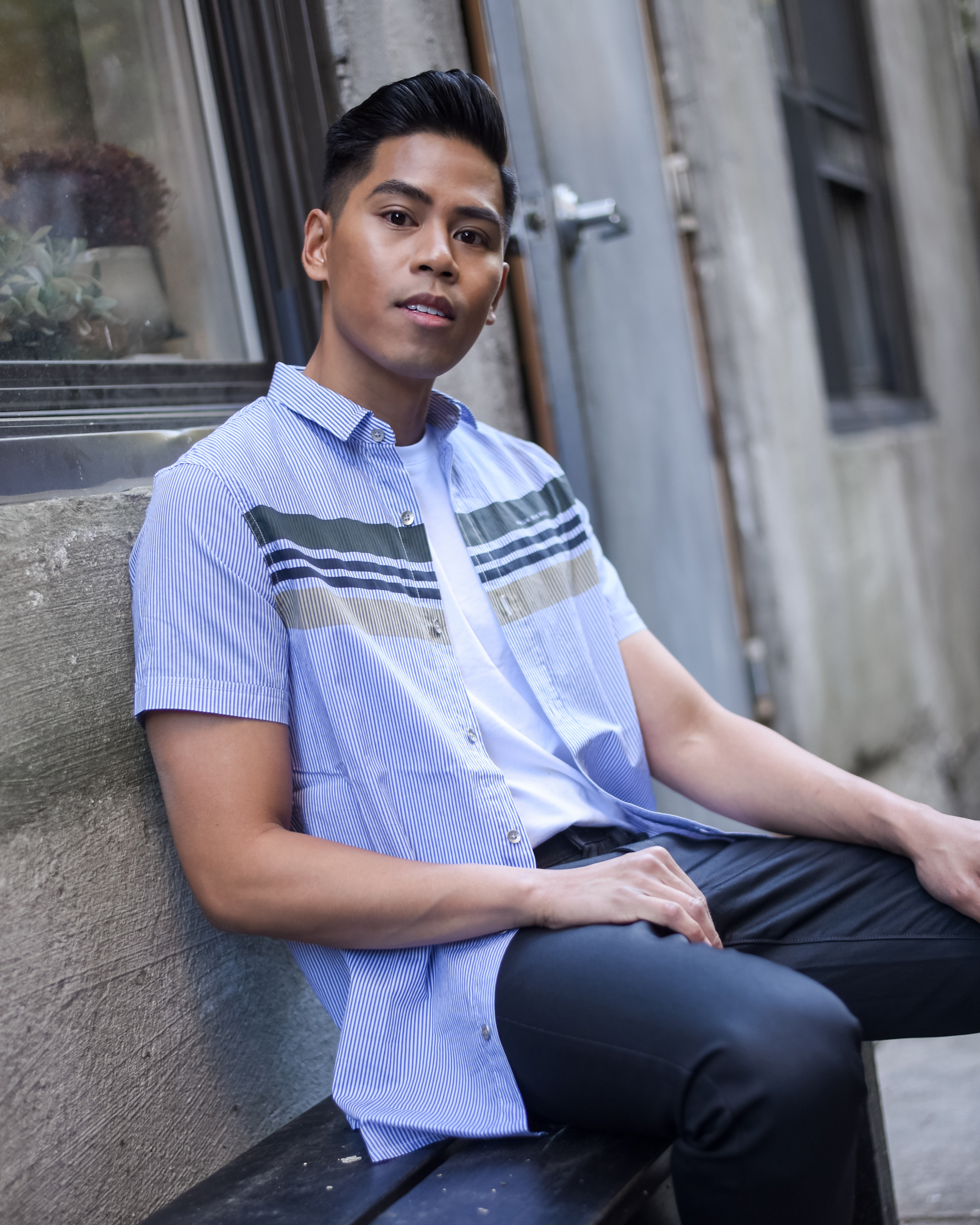 SHOP THE POST
Armani Exchange Shirt  //  Armani Exchange T-shirt  //  Armani Exchange Jeans
Available on Amazon Fashion
---
Disclosure:  This post was brought to you in partnership with Amazon and Armani Exchange.  All opinions expressed are my own.