Technical Outerwear With Altitude Sports
Featuring Canada Goose Redstone Jacket

---
What an adventure!  If you've been keeping up with me on Instagram then you'll know that I've been exploring Iceland for the past week, and now that I'm home I can't wait to tell you all about it!  From what I've researched about Iceland, I knew it would be a super outdoorsy trip with lots of walking and some very unpredictable weather!  So when it came time to packing for the trip, I was happy to partner with Canadian outdoors online retailer, Altitude Sports, to find the perfect jacket to take with me.
Altitude Sports carries a wide variety of high-end technical gear for all things outdoors including hiking, camping, and sporting.  I knew it would be the perfect place to find exactly what I needed for a trip to Iceland.  Since the weather in late October is usually pretty mild in most of the Southern parts of Iceland where I'd be traveling, I knew I didn't need a super heavy jacket.  But with constantly changing weather – think rainy in the daytime, warm and sunny in the afternoon, then windy and cooler at night, or sometimes changing weather every hour! – I wanted to choose an outerwear piece that was more transitional and that could be easily layered and packed in a day bag.
So where do I begin?  Well I started by looking at one of my favorite brands, Canada Goose.  I've long been a fan of their outerwear and already own a few of their pieces so I can attest to their quality and performance.  Luckily Altitude Sports carries a large selection of Canada Goose product so I was easily able to narrow-down my options.  After careful thought, I ended up choosing this Canada Goose "Redstone" jacket for a number of reasons.
It's lightweight and easily foldable. This made it easy to throw in a backpack without weighing me down during my hikes.
It's wind and water resistant.  This feature actually saved me a lot during the trip.  See at the waterfalls, I didn't expect it to be wet, but the wind would carry the mist from the waterfalls so it was essentially raining once you got close.  I would have been soaking wet without my jacket!  And the beaches along the South Coast are notorious for being very windy.  I threw this coat on over another jacket on a 45-minute walk along the beach to this abandoned plane wreck and it definitely kept me from freezing!
It's got lots of pockets.  Sure I had a backpack, but when you need things at your fingertips to capture the perfect moment, the pockets came in handy.  Enough pockets to hold my cellphone, mini tripod, car keys, gloves, and snacks all close at hand!
It's got a cool urban style.  You all know I'm a fan of prints so when I saw this pattern I was instantly sold.  Not only does the jacket work from a technical standpoint, but this jacket is also going to win me some serious style points when I use it as a rain jacket back home in Manhattan.  The slim fit and side-zips, make it feel trendy and city-friendly so it's not just a piece for the outdoors.
All said and done, my jacket choice proved to be a winner throughout my Iceland travels.  The pictures here show me at different waterfall locations: Skógafoss, Seljalandsfoss, and Gljúfrafoss waterfalls.   The wind and mist were no match for my jacket so thankfully, I had it on hand!  This was also my first time ever seeing waterfalls so thankfully I was properly dressed to see them up close and take my time enjoying their natural beauty!
As always, let me know what you think of this post.  What do you think of my jacket choice?  Have any of you ever seen a waterfall before?  Any interest in traveling to Iceland?  Let me know in the comments below!
---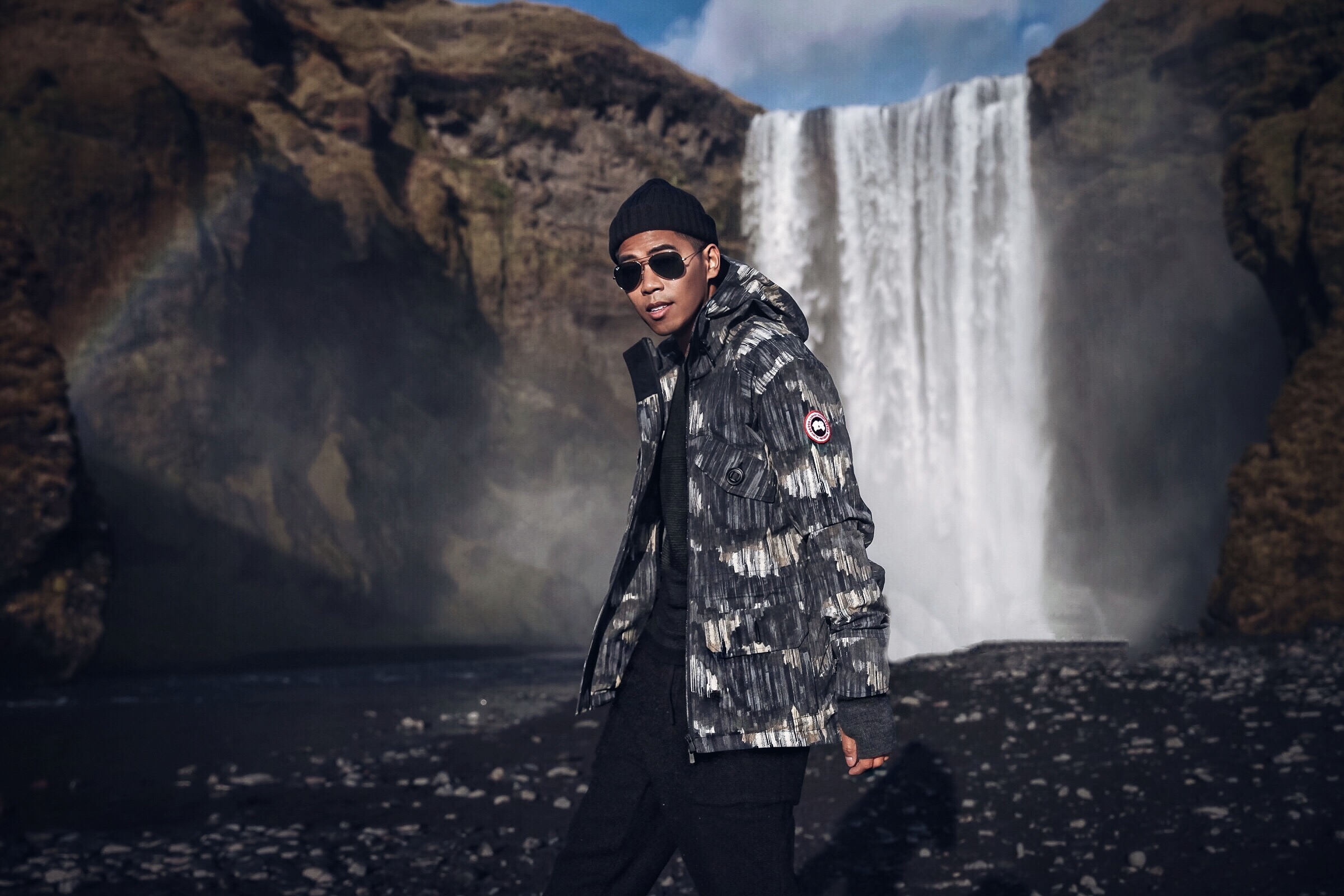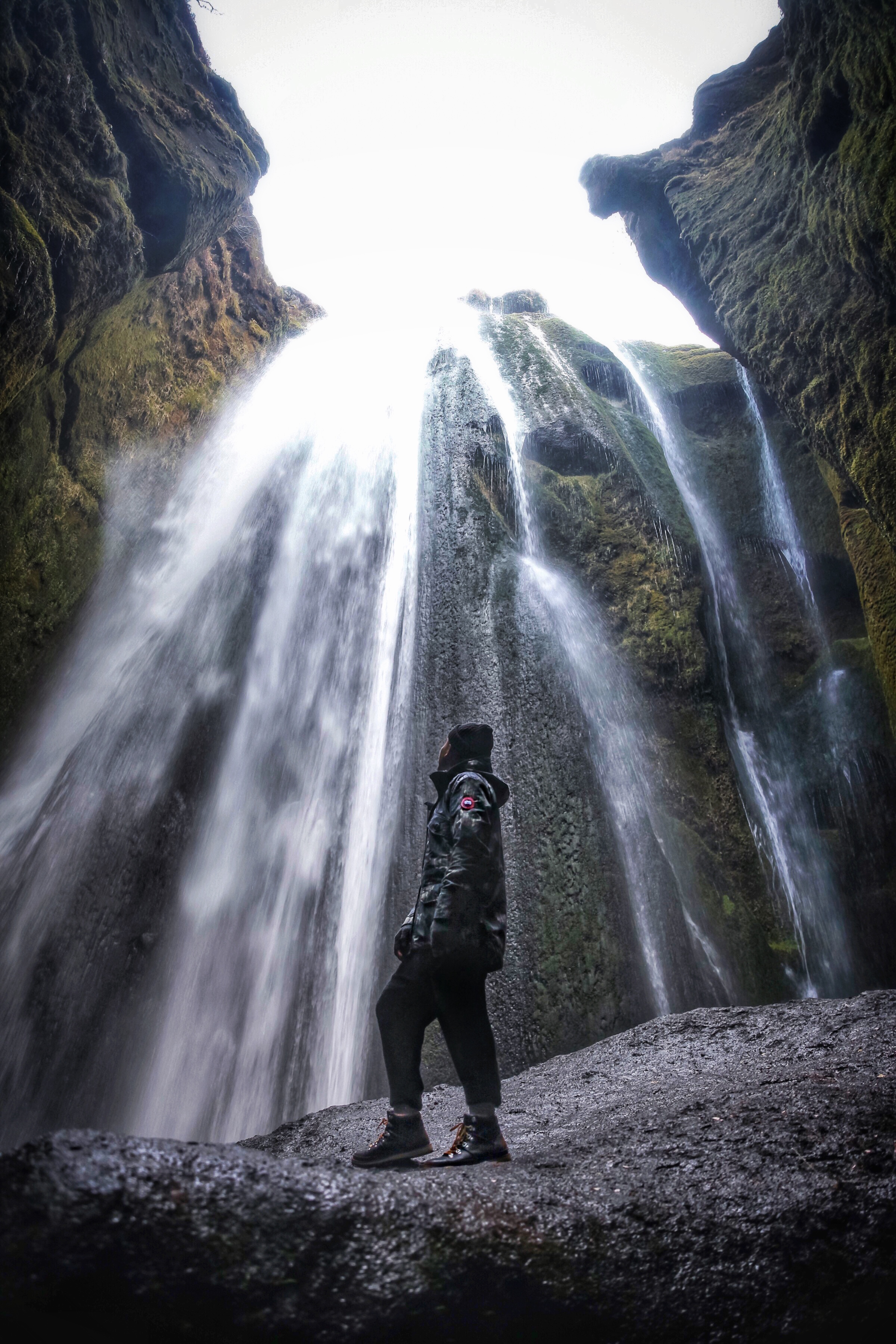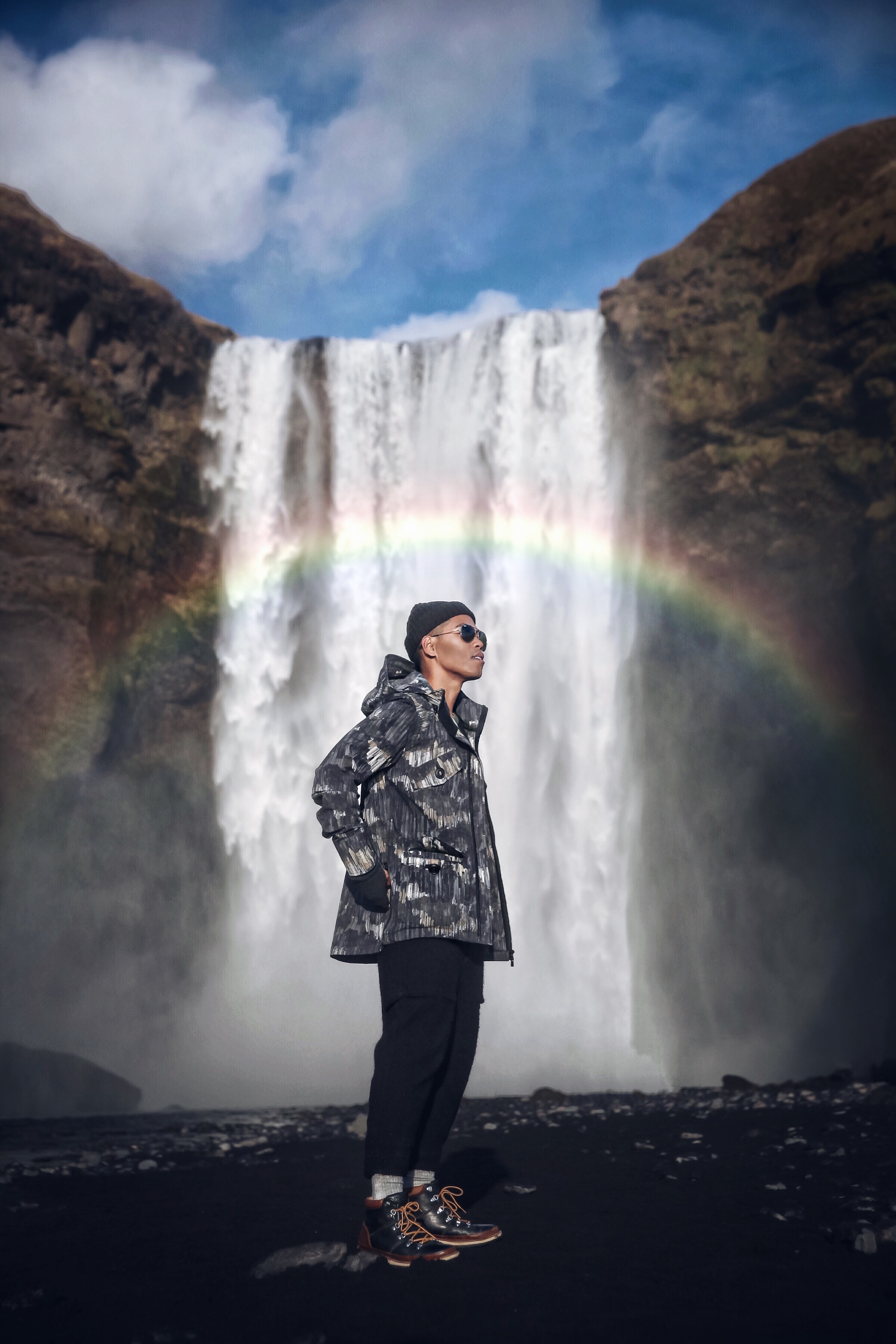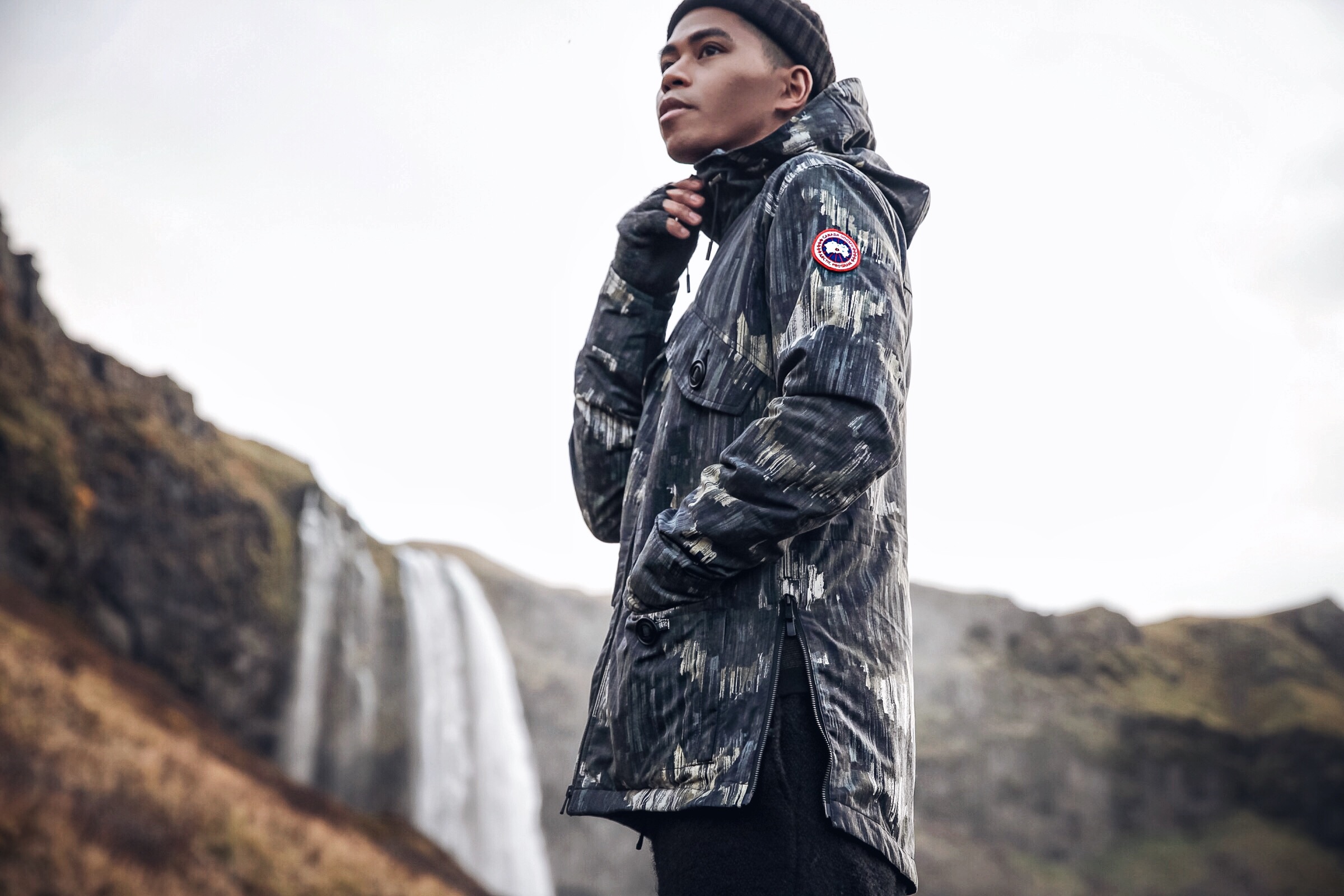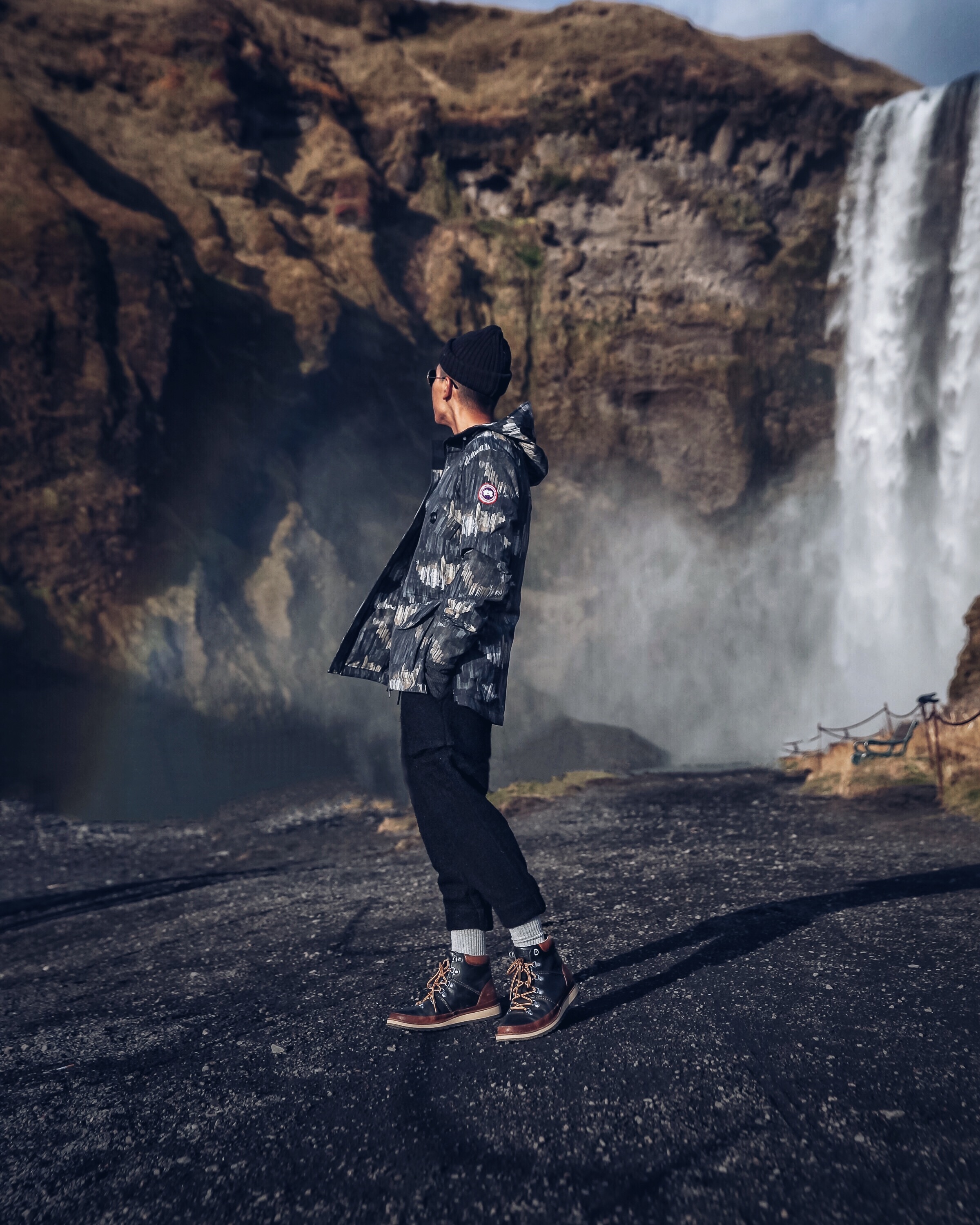 Shop More of My Altitude Sports Canada Goose Outerwear Picks

---
Disclosure:  This post was created in partnership with Altitude Sports.