Here's Why The Topcoat Should Be Your Favorite Fall Jacket

---
Topcoats are one of my favorite coats of the season because of their sophisticated style and versatility.  Traditionally only worn over suits, these days modern versions of the coat are being worn without the old rules and that's just the way I like it!
I recently picked up this great houndstooth wool topcoat from Abercrombie for the new season and I'm completely in love with it!  Abercrombie has always been my go-to for casual staples like denim, hoodies, and outwear so it wasn't a surprise that I would find my first new coat of the season there.
·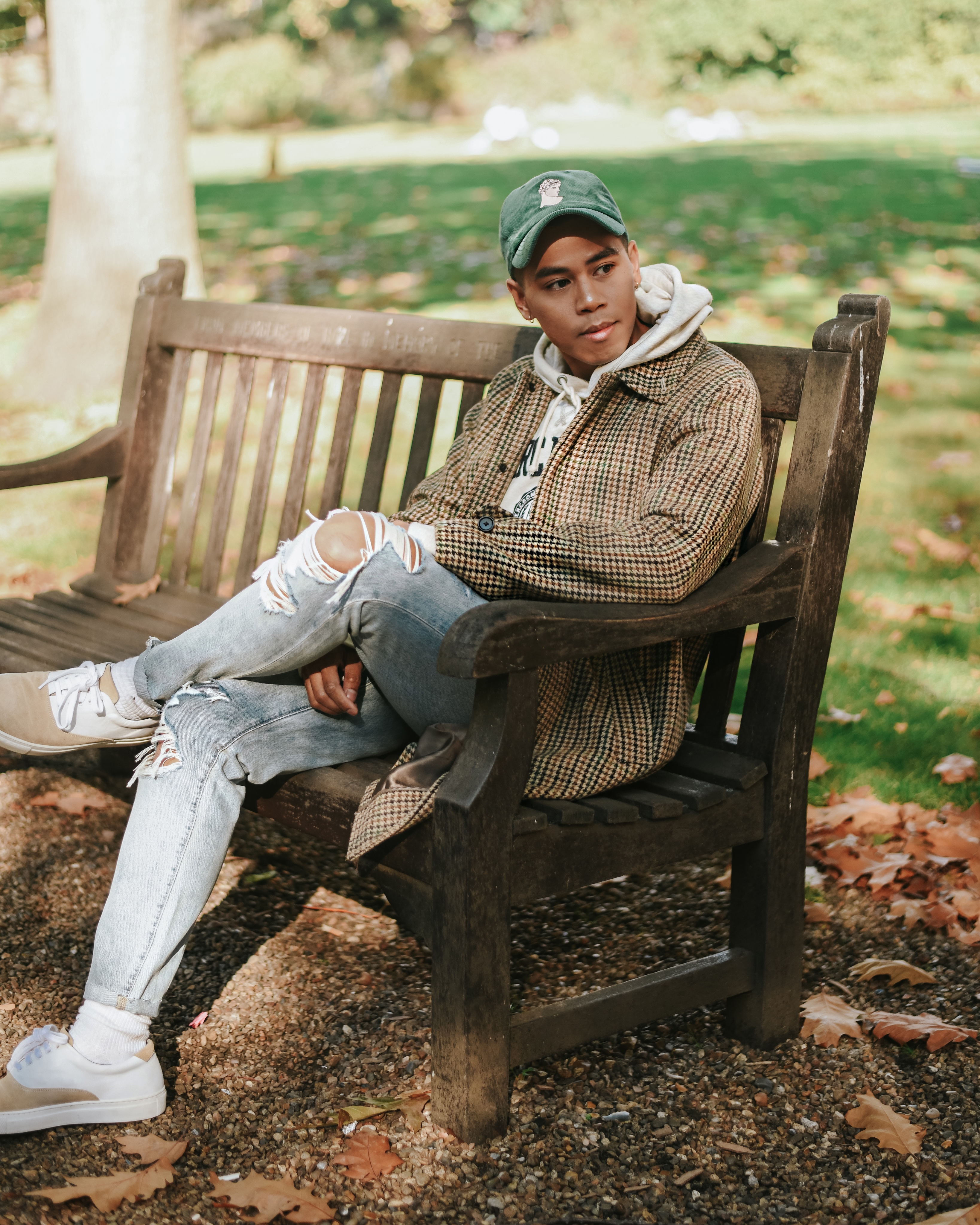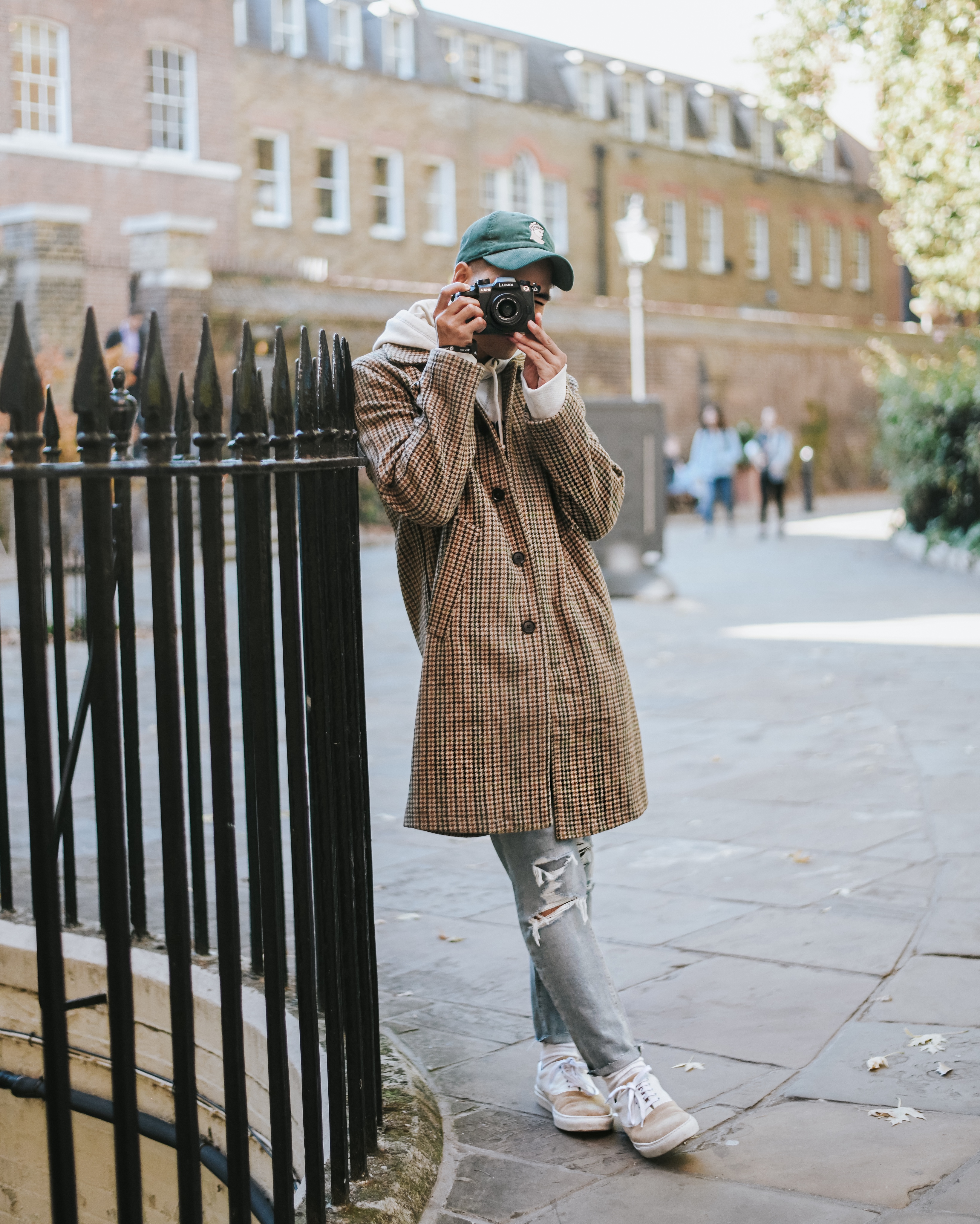 ·
Since the weather here in New York has been on the warmer side lately, I was itching for some cooler autumn weather so I could show it off.  Luckily, a trip to London where autumn was in full swing came up and was the perfect excuse to get some early wear out of my favorite new jacket.
On my first day of sightseeing in London, I stumbled upon this gorgeous park on a college campus.  The leaves' changing colors were a perfect fall backdrop to bring out the warm brown tones in my new coat so naturally I stopped to take some pictures!
·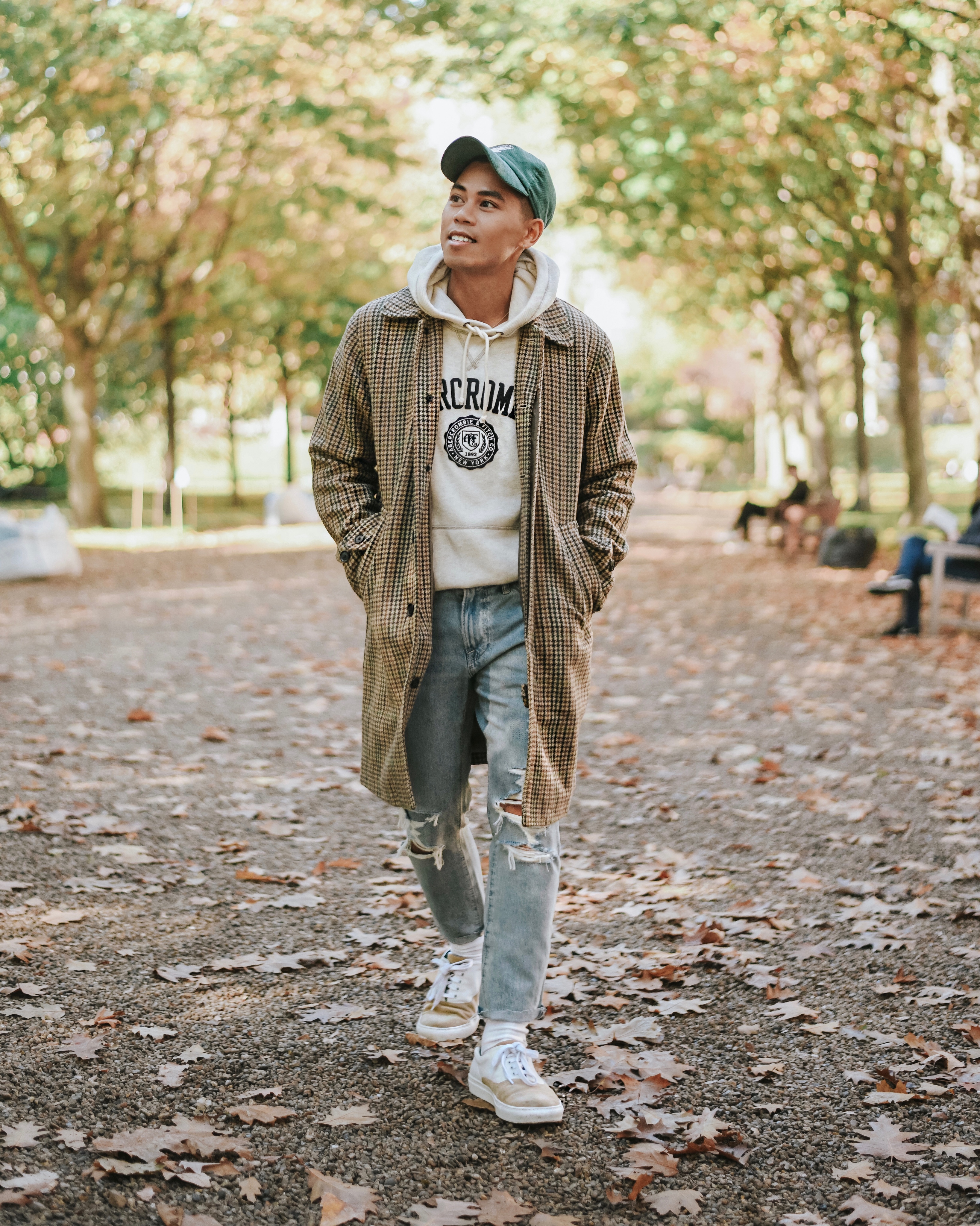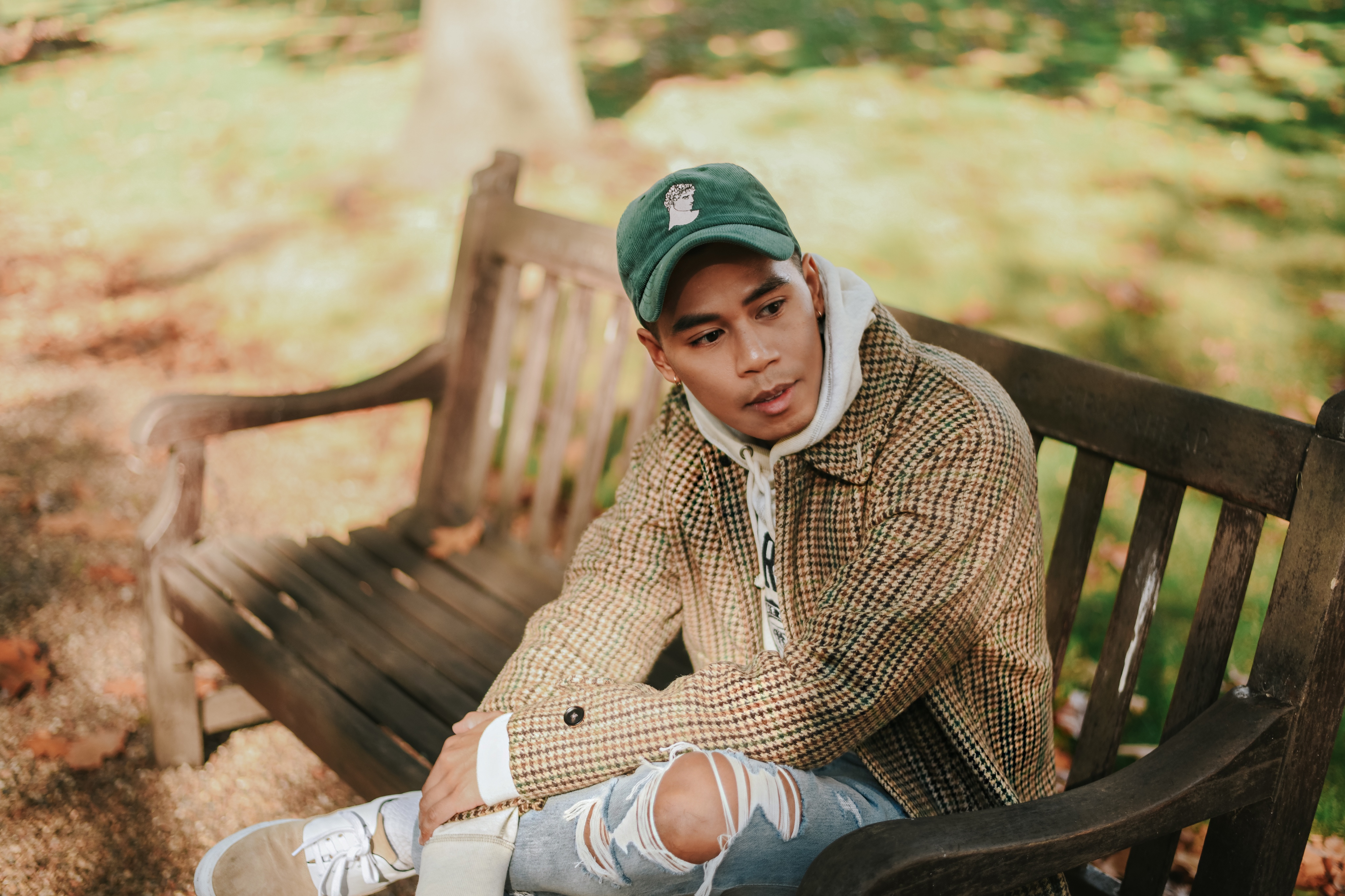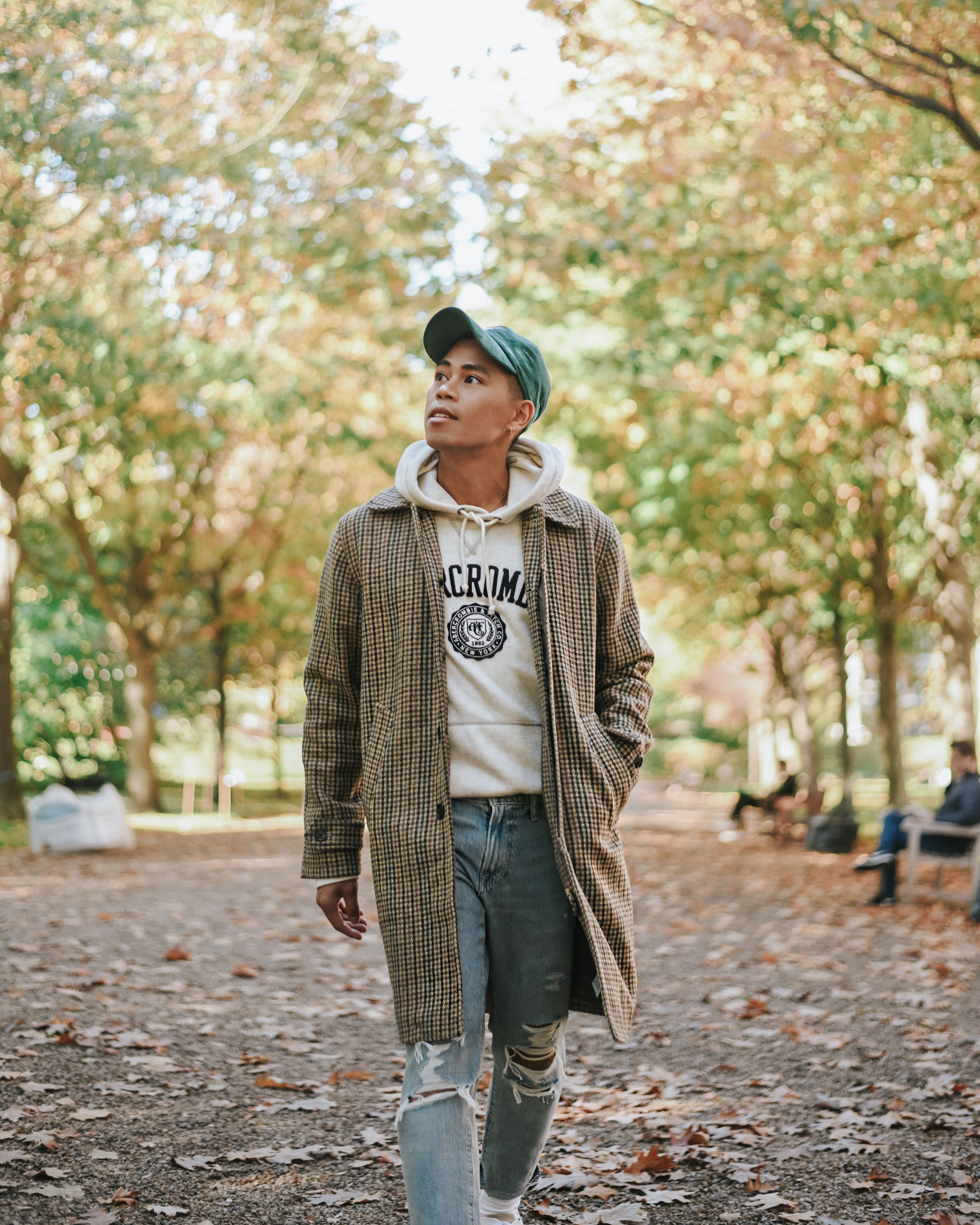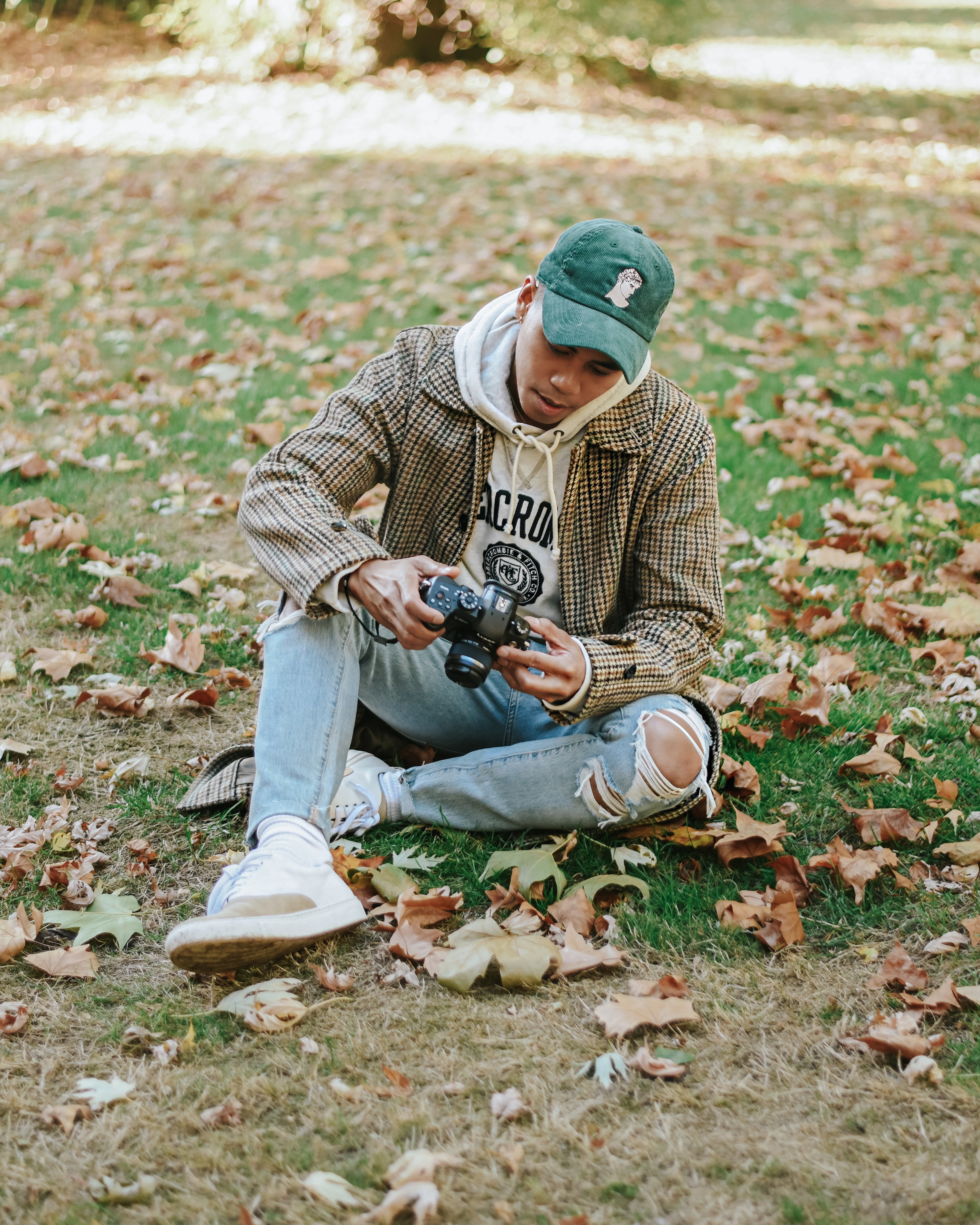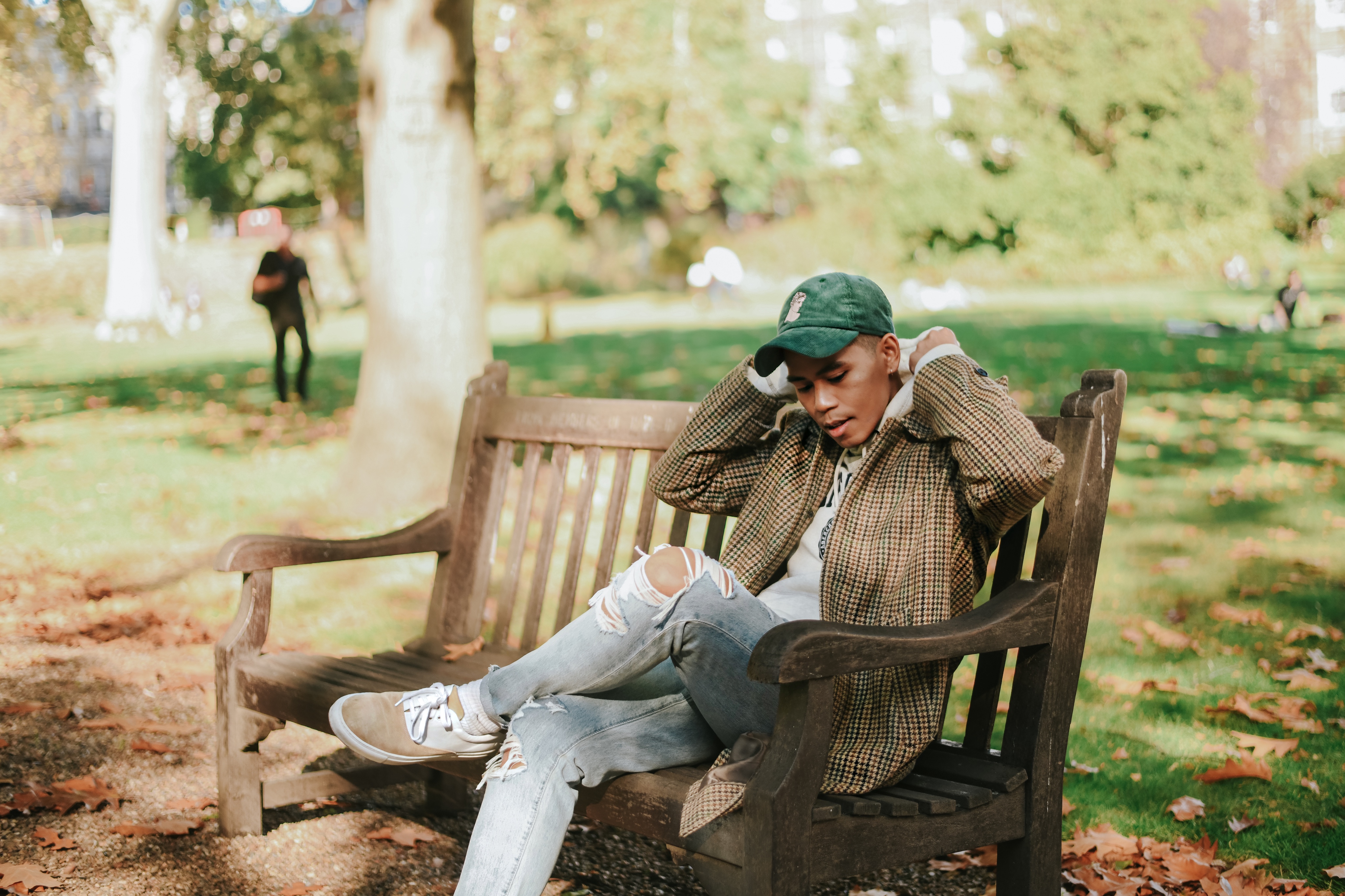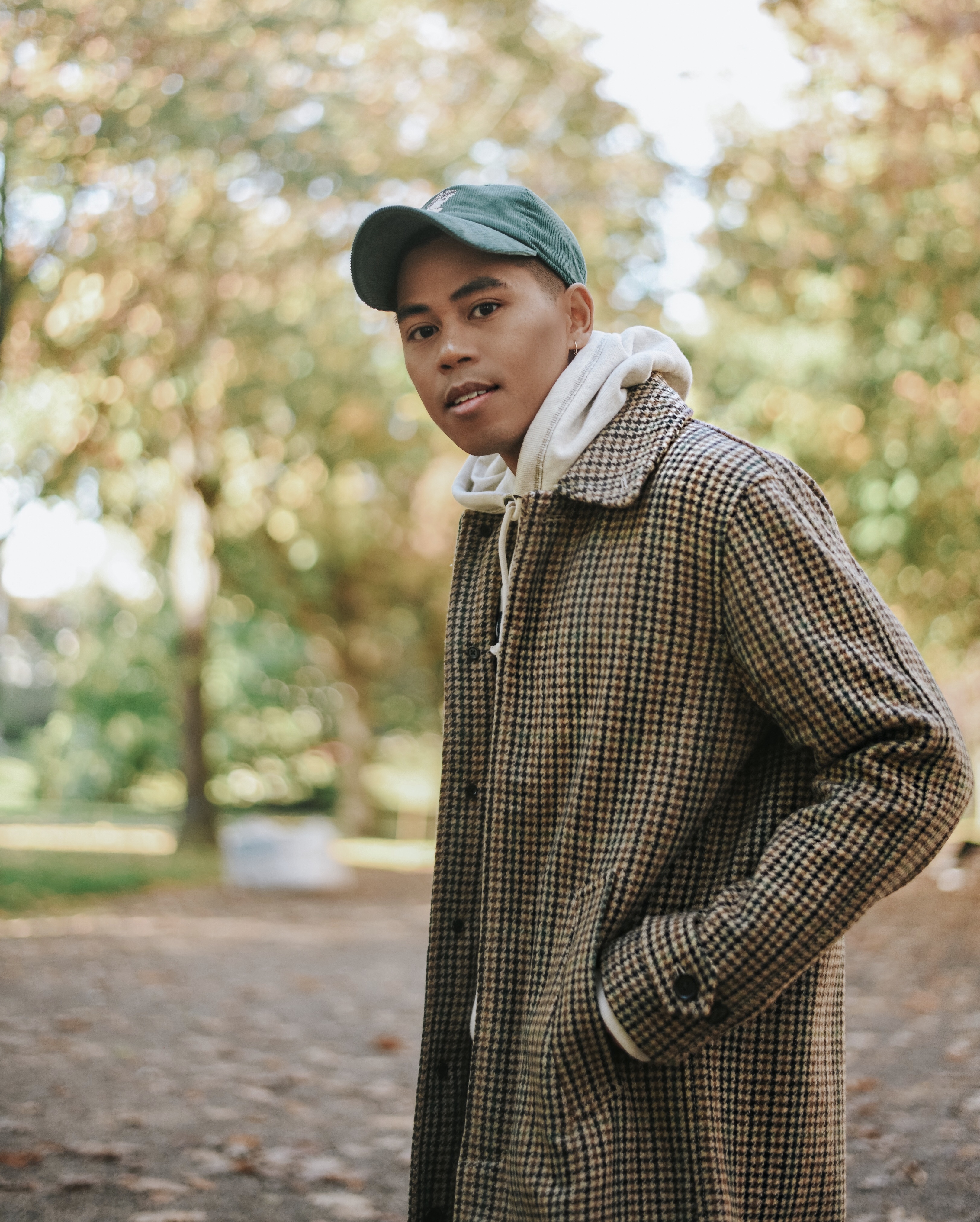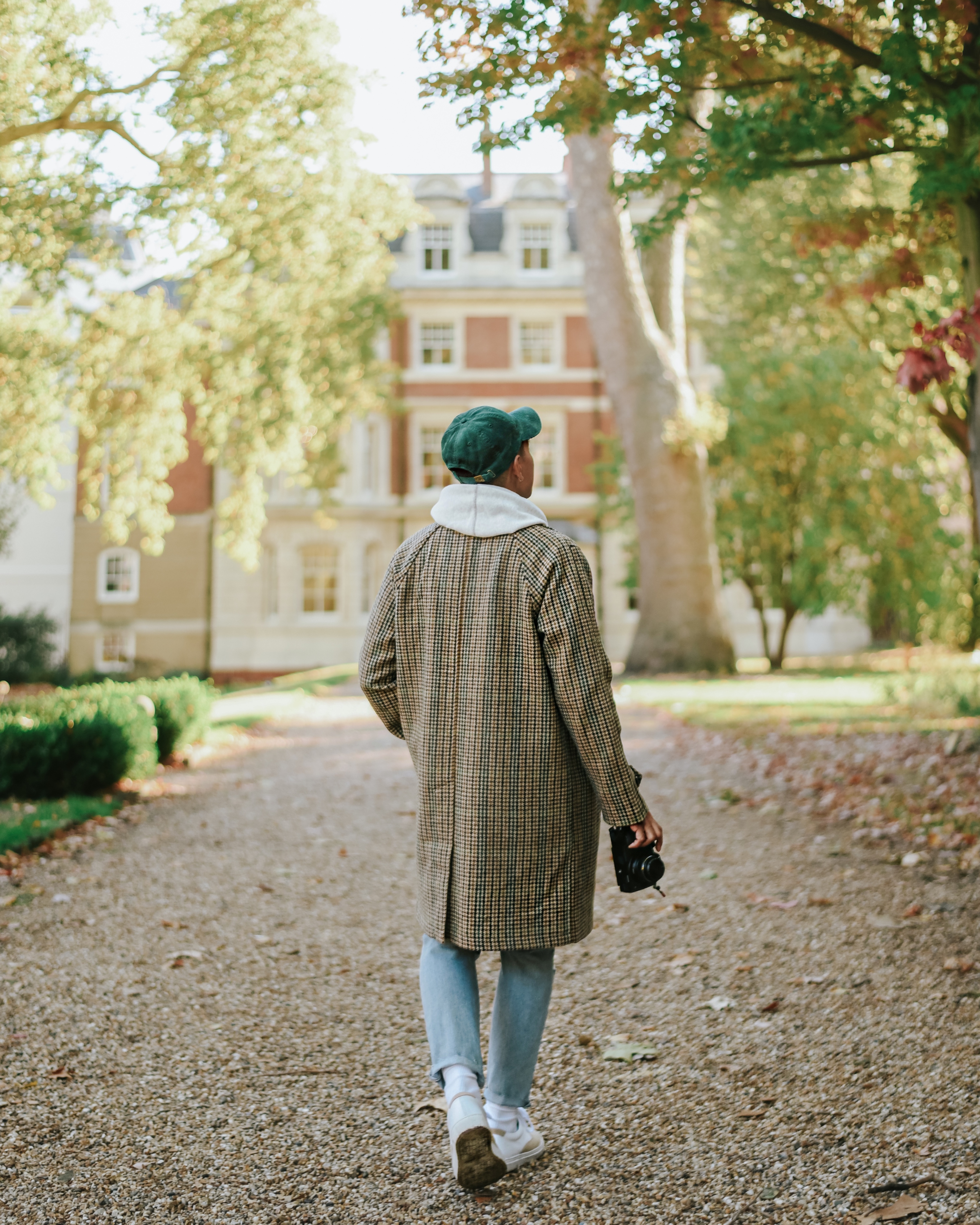 ·
I styled the jacket with a cozy hoodie underneath for a laidback yet put-together look for a day of walking around the city.  Styling the jacket like this is one of my favorite tricks because the sophisticated look of a topcoat can really make any casual outfit look more elevated.  It's also great to layer like this so you can easily remove layers as the temperatures change throughout the day.  It's such a practical yet stylish way of dressing in the fall that anyone can easily pull off!  And if you're looking for some great transitional layering pieces then I definitely recommend Abercrombie's hoodies or flannels to complete your looks.
·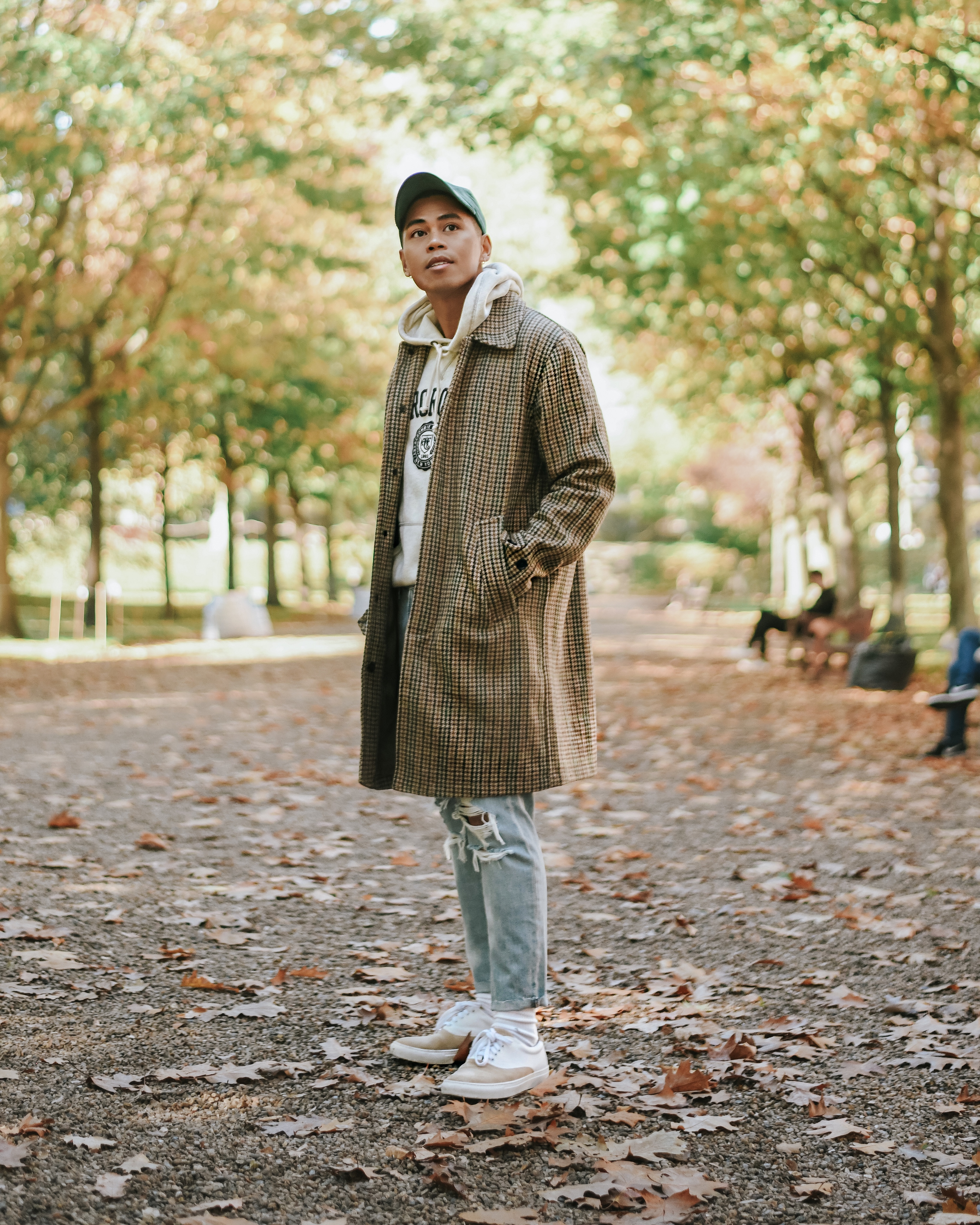 SHOP THE LOOK

---
Disclosure: This post was created in partnership with Abercrombie & Fitch.