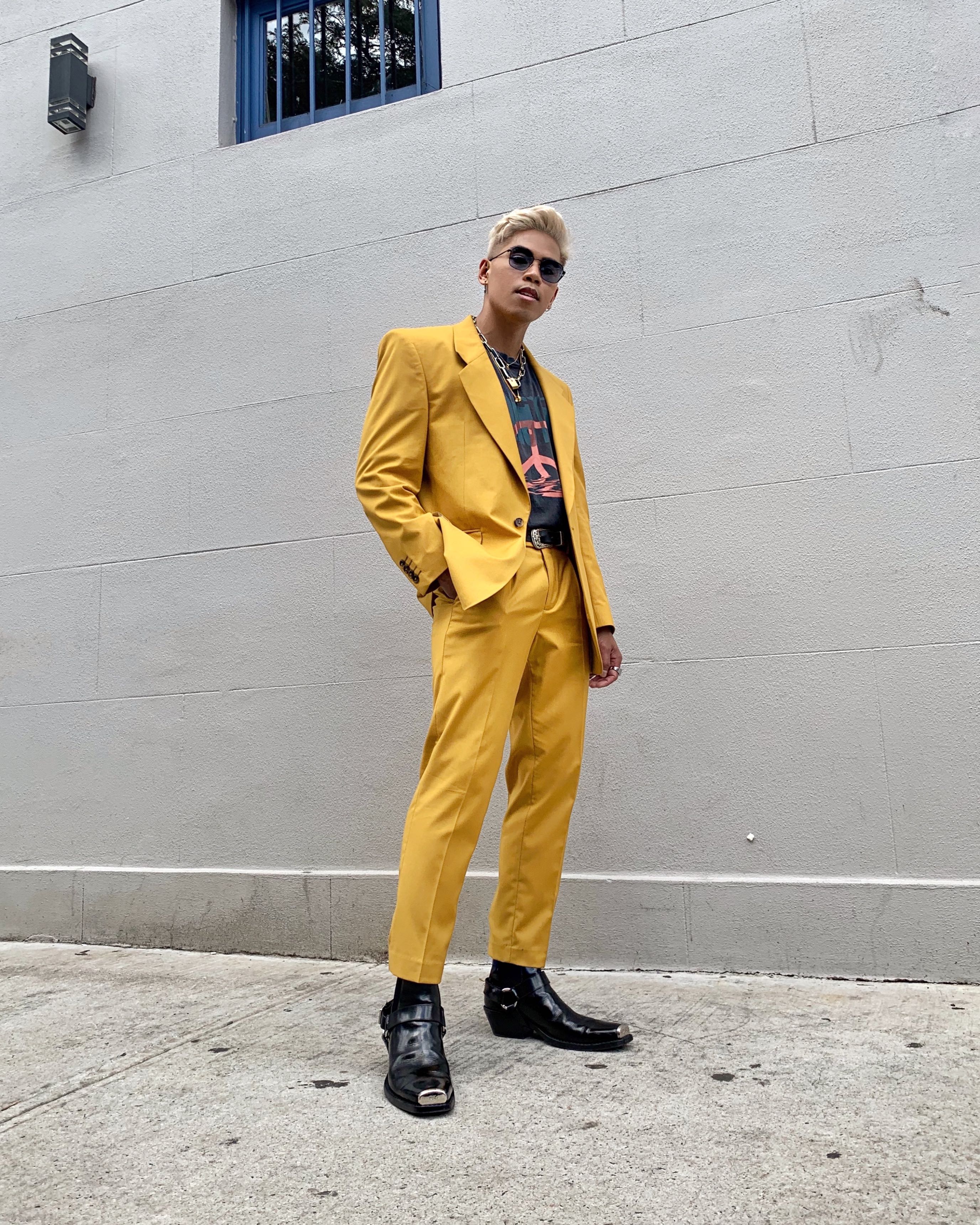 And They're Anything But Business Casual!
Hey Guys! Welcome back! Haven't posted on here in over a month… YIKES … but I'll just blame that on my senior-itis, or whatever the out-of-school adult version of that is. Summer perhaps? Anyway, I guess the easiest way to jump back into this is by talking about something I'm currently obsessed with. And right now, that's blazers! I'll take them oversized, in every color, and for all occasions please.
As I've looked back on my recent Instagram posts, I noticed a big trend in my outfits. I've been wearing blazers a lot the past month so why not start there to break down some fun and not-so-traditional ways to incorporate a blazer into your wardrobe this season.
---
1 – Like A Rockstar
.
.
Do rockstars even wear blazers? This look is all about proportions. Big, oversized shoulders on top (think Balenciaga), with black skinny jeans and western boots on the bottom (think YSL). And of course add some jewelry to showcase your personal style and bring some edge to your look.
SHOP THE LOOK

.
---
2 – With A Streetwear Edge
.
.
Whether streetwear's gone tailored, or tailoring's gone streetwear, this look is all about combining that hype/luxe aesthetic that's taking over the streets and the runways. Think Virgil's Louis Vuitton or Kim Jones' Dior suiting. Oversized, flowing, louche tailoring worn without ties and sometimes even without shirts!
SHOP THE LOOK

.
---
3 – Bolder, Brighter Colors
.
.
If there's one way to do blazers in a non-traditional workplace sense it's to go over the top with color. Leave your navy's, blacks, and grays for the office and go with something bolder for a night out.
SHOP THE LOOK

.
---
4 – Monochromatic Neutral
.
.
Or literally forget everything I just said and go with neutrals LOL! But don't be boring if you haven't already caught on from reading this far! For this outfit I took a regular linen suit but paired it with a bucket hat, hightop sneakers, and yep… a lace shirt to add some serious swag points to it.
SHOP THE LOOK

.
---
5 – With Attitude
.
.
Who says you can't wear an oversized pastel blazer with skinny jeans, cowboy boots, a sheer shirt, and a Louis Vuitton bag? LOLZ, okay I'm sure this outfit looks crazy to some and probably breaks a million fashion "rules" but IDGAF! And that's exactly the attitude you need to pull off a blazer that commands this much attention. Confidence is key to pulling off something a little different so do you, but OWN IT!
SHOP THE LOOK

---