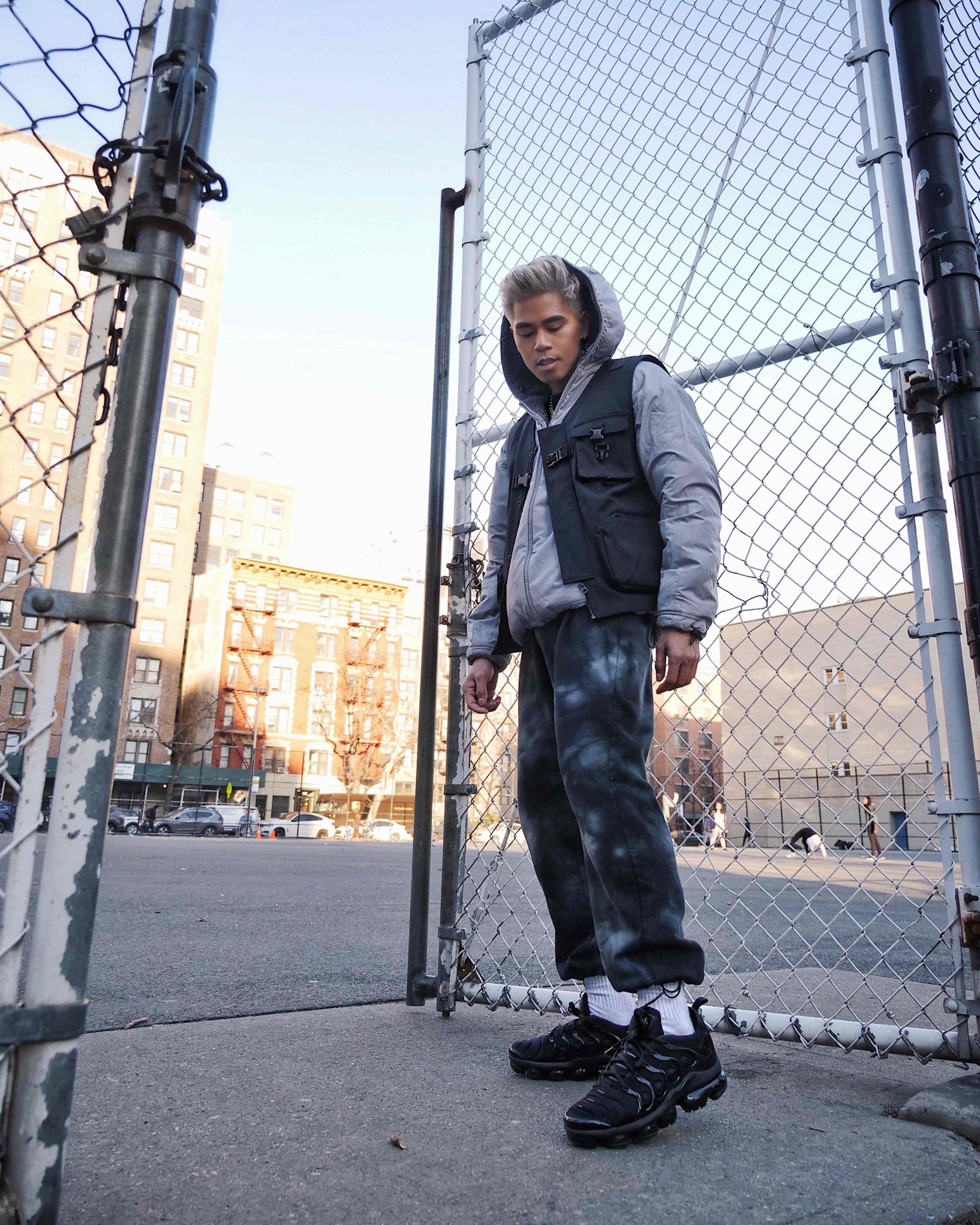 Styling Nike's Air VaporMax Plus
Disclosure: This post is brought to you by Nike. While this was a sponsored opportunity, all content and opinions expressed here are my own.
---
When it comes to sneakers Nike will always be my number one so anytime I get the opportunity to style a new pair I'm always game. Maybe it's the season, or maybe it's the New Yorker in me, but lately I've been feeling darker color palettes. That's why I was really into the new Nike Vapormax Plus in the triple black colorway. The all black sneaker pairs well with just about any outfit. They're sleek enough to rock with trousers and topcoats, but still sporty so you can wear them with an athleisure look too.
.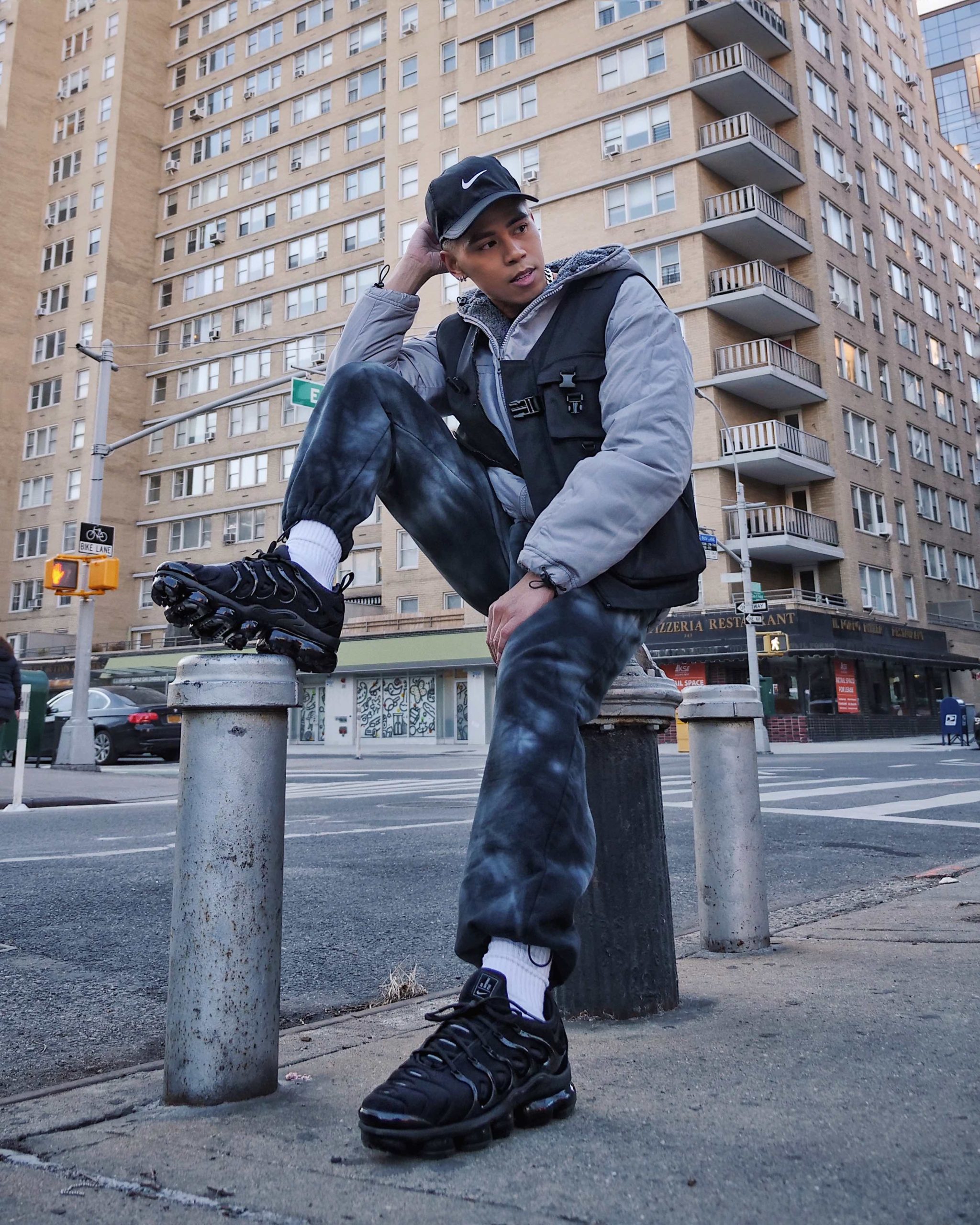 .
The Vapormax sole on these sneakers is also one of my favorites when it comes to Nike air units. It literally puts a spring in your step as you step down one each individual cell to provide you with comfort all day long. You have to try them out for yourself to get the feeling but trust me it's a bounce like no other!
For today's outfit I kept things tonal is shades of black and gray. Tie dye sweats and a utility vest for a mix of tactical and trendy but still keeping the whole fit cozy. How would you rock the Nike Air Vapormax Plus?
.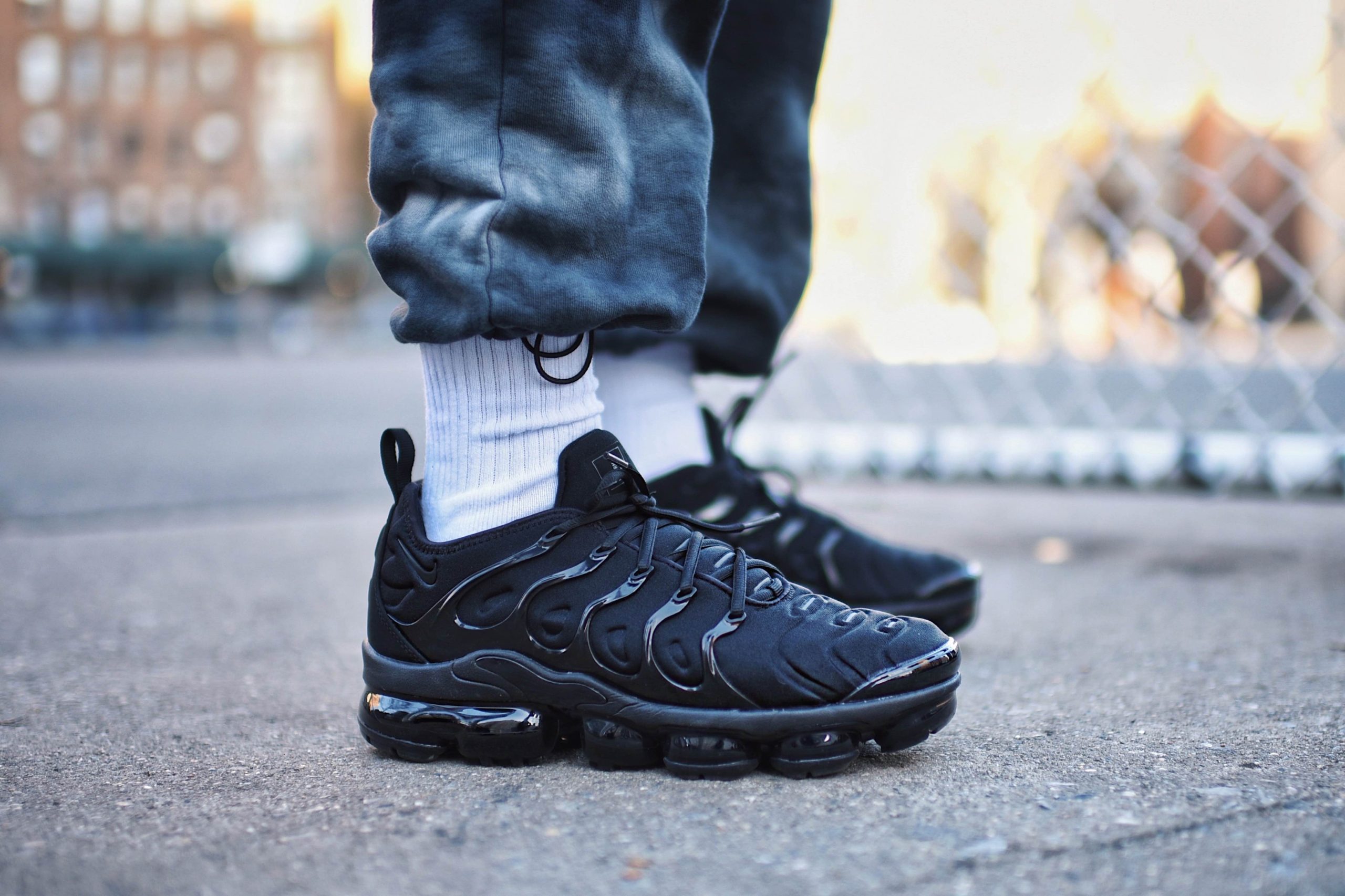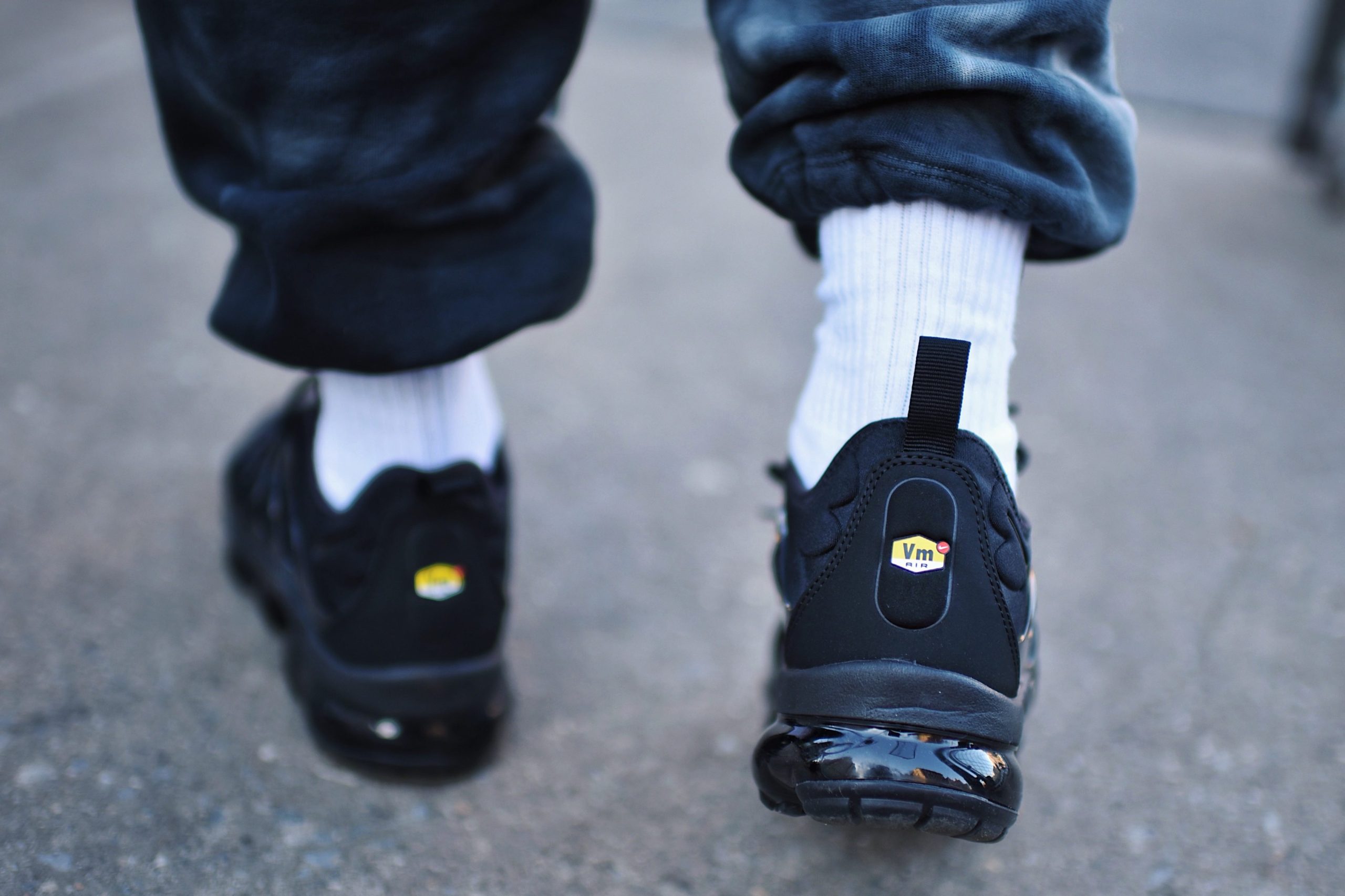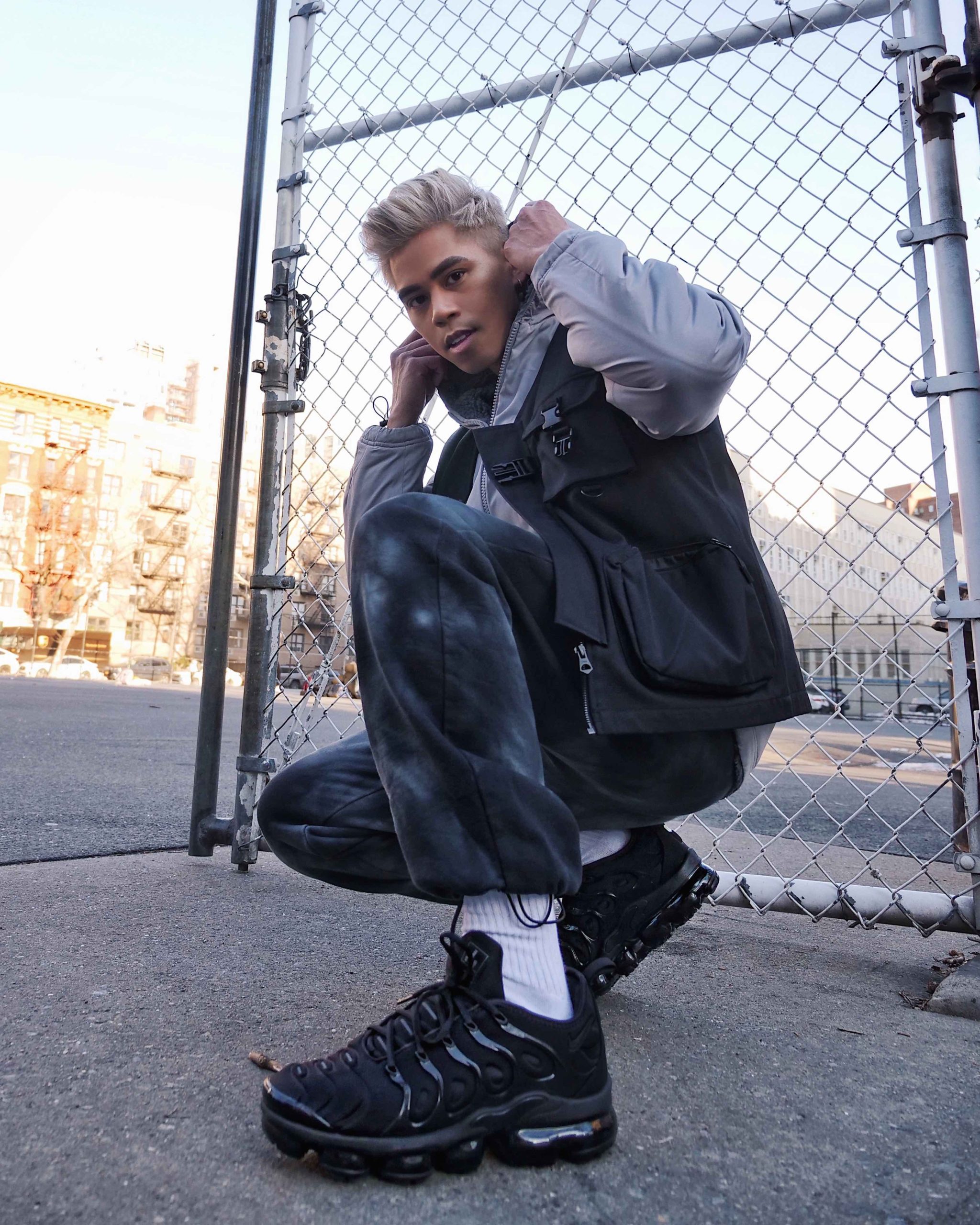 .
---
Nike Air VaporMax Plus, Shop Nike.com