A Style Story With Garrett Neff
It's not every day that you have a top male model hanging out in your apartment, but like…NBD right? In this last installment of my DETAILS x Armani Exchange collab, I linked up with Garrett Neff to share my styling perspective and learn more about his busy life. The handsome Delaware native has walked runways around the world, landed impressive campaigns with the likes of Calvin Klein and DKNY, and has been featured on the covers of major fashion magazines, including Details. It's no wonder Forbes ranked him as the world's 5th top male model. But oh, there's more. Aside from his movie star good looks, he has a pretty ambitious entrepreneurial spirit, too. He co-owns the Philly-based Vietnamese restaurant, Stock (@StockPhilly), with his childhood friend and chef, Tyler Akin.
The supermodel/renaissance man also enjoys flipping houses and sharing his passion for home improvement via his popular Instagram account @GWNeff (amidst, of course, the countless behind-the-scenes modeling and fitness shots…no complaining here!).
Last week during our photoshoot, I tagged along with Garrett to some of his favorite spots in an attempt to gain some insight into his whirlwind life; See the details (no pun intended) unfold below.
So let's just start with the obvious. You're in great shape and known for your abs. Who's your plastic surgeon?
Haha. It's really just all about discipline and training. I enjoy being active and working out. When I'm here in NYC and not traveling for a while, I like to go down to my buddy Andrew Speer's gym Soho Strength Lab (@SohoStrengthLab) about twice a week. Andrew is a great trainer, so I go there for my bigger workouts. Before special shoots, when I need to get into extra good shape, I'll work out as much as 6 times a week near my place on the Upper West Side. I enjoy running and biking, too.
Speaking of shoots, you've done so many huge campaigns in your modeling career. Aside from this one, obviously, what would you say has been your favorite shoot so far?
I've been fortunate to collaborate with so many great photographers over the years. But most recently, one shoot that comes to mind simply because it was unlike anything I'd ever done before, is the Vogue.com Llama's In Pajama's story..
Shut up I love Llama's! Cutest. Animals. Ever.
It was really insane! We drove up to this upstate New York farm that housed all these llamas for a winter shoot. It was really cold, but thankfully it was about pajamas, so they dressed me in a ton of warm wool robes and, well…pajamas. On set, while holding the llamas, I thought, "This is so bizzare!" They even dressed the llamas in scarves and blankets. I definitely had a lot of fun, it was so different and unusual.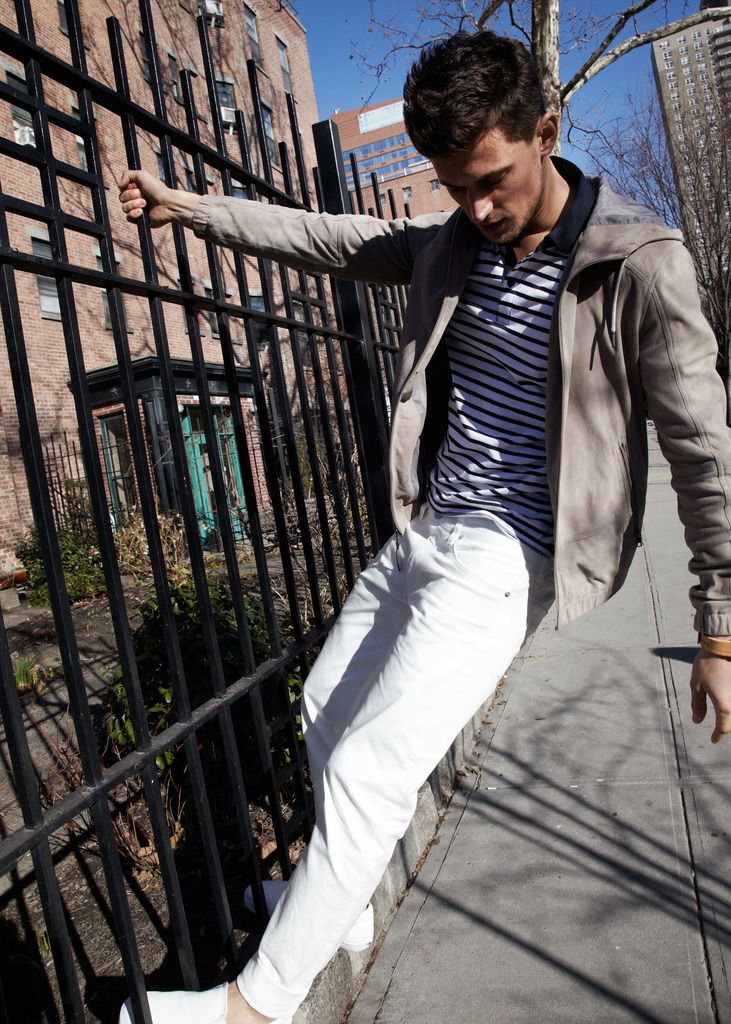 So earlier today you took us to La Boite spice boutique with your friend Tyler Akin. Can you tell me a little bit about how the idea to start a business together came up?
I've always known I've wanted to have my own businesses outside of my modeling gigs and Tyler is a good friend of mine. I've known him since we were little kids. He also happens to be a really great chef so it just seemed natural to team up and start a restaurant.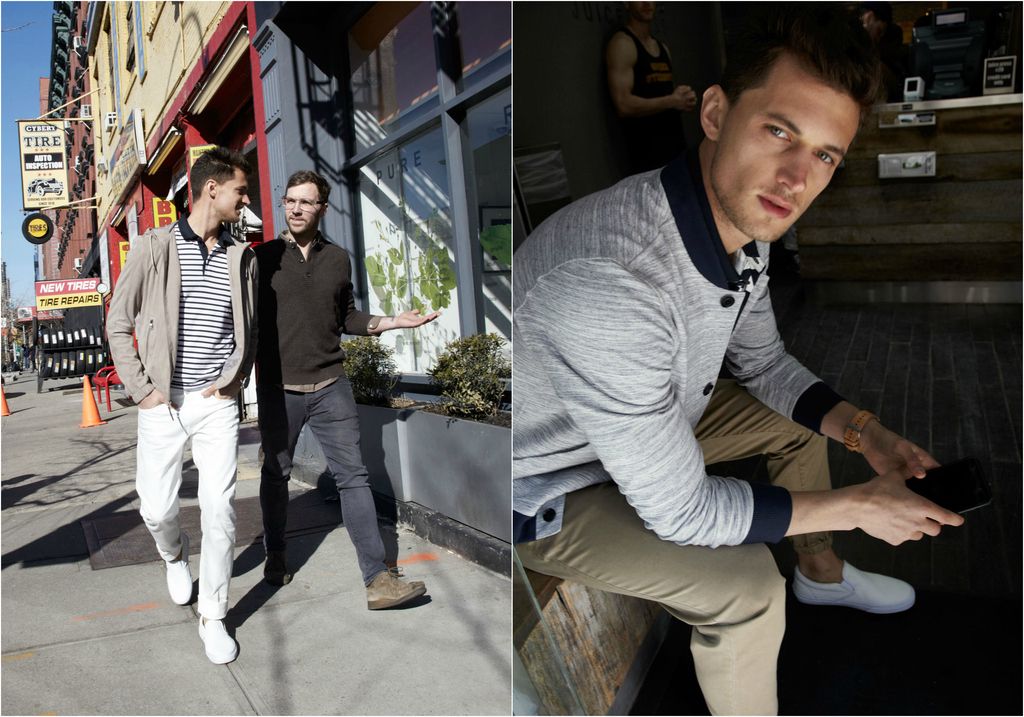 I love that you still keep in touch and do business with your childhood friend! Sooo down to earth haha. Any good finds at the spice boutique?
Tyler knows the owner of La Boite well, so he took me there today so we can get some inspiration. Since our restaurant, Stock, is in Philly, we were thinking of bringing it here to NYC for a pop-up during the summer. Also the spiced popcorn here is amazing.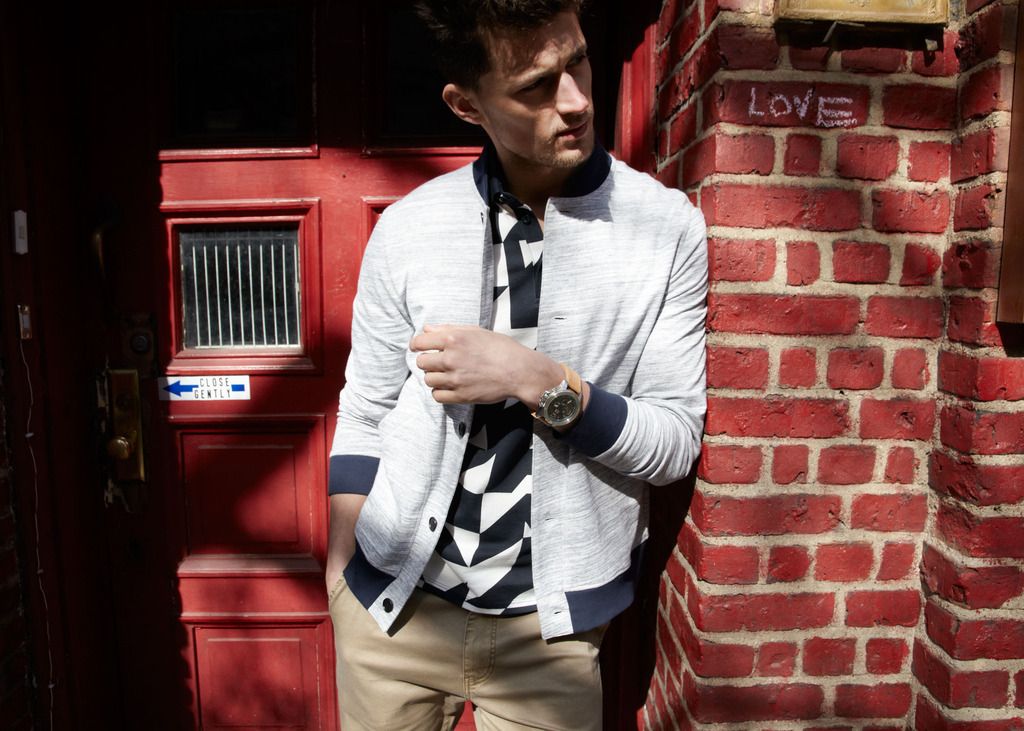 Well you'll have to let me know about that pop up! And sounds like your summer's going to be pretty busy. Anything else you're working on these days?
Busy keeps me going! I'm in the middle of a house flip in Miami and I'm also in the process of starting a men's swimsuit line. But I don't want to give away too much just yet.
Okay so one last question and since you brought it back to fashion, let's talk about yours. How would you describe your day to day style?
Day-to-day, I'm pretty simple. Jeans and t-shirt. Casual, comfortable clothing since I'm usually always running around the city to meetings or traveling a lot for work.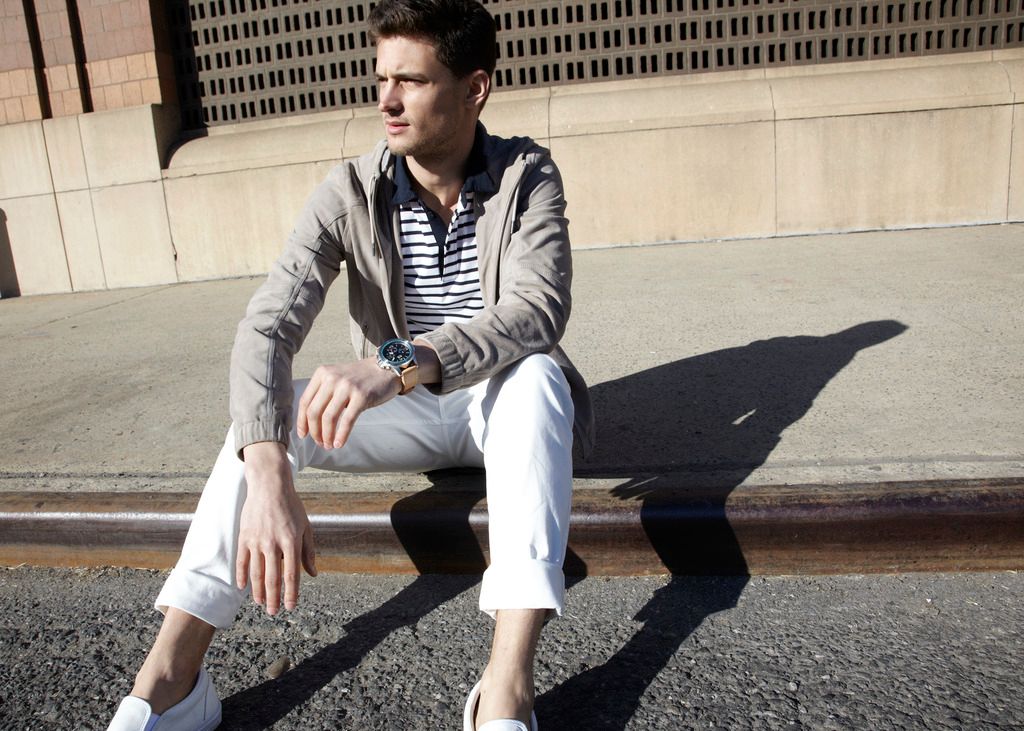 For someone with so much going on in his life, I was surprised to see how laid-back and down to earth Garrett was during our shoot. But when it came to working the camera there was no surprise there. Garrett has the poses and stares on lock…he is a supermodel, after all! (Bloggers, take note.) Go ahead and see for yourself by checking out the full feature on Details.com
Again a huge thank you to Matthew for the photos and Emily from DETAILS for making this come together! If you missed Part 1 of #TheExchange last week, you can check it out HERE.
Garrett's Wearing:
Look 1: Baseball Jacket / Polo / Joggers / Watch
Look 2: Hoodie / Polo / Jeans /
DETAILS/Producer: Emily Sigman
Model/Influencer: Garrett Neff
Stylist: Anthony Urbano
Photographer: Matthew Perrone