Discovering The "Dushi"
I recently had the pleasure of accompanying my friend and fellow blogger, Justin, to Curacao as guests of the tourism board.  Curacao, pronounced "cure-ah-sow", is a Dutch-owned island off the coast of Venezuela.  Their native language known as Papiamento is a mixture of Portugese, Spanish, and Dutch where "dushi," a popular expression, means sweet, good, or pleasing.  Over the course of our week-long trip, I had a great time discovering just how dushi Curaçao really is.
It was smooth sailing from the beginning and after a quick nonstop flight on JetBlue airlines (only 4.5 hours from NYC!) we found ourselves in beautiful Curaçao.  From there we made ourselves at home at the Floris Suite Hotel.  The rooms were spacious with a large balcony and the hotel property was beautifully landscaped with lush greenery. Once we were settled we spent the next week exploring the island's beaches and getting lost in it's history as we wandered about the local downtown area.  The nightlife was pretty action packed too.  Since our stay landed during the island's annual Gay Pride celebration, we found ourselves going to nightly parties with drag shows, cabarets, and live bands.  Check out my photo recap below to see more of my trip!
·
Floris Suite Hotel
The hotel features its own spa and a large pool for plenty of relaxation, and with so much beautiful greenery it was perfect for candid photo ops.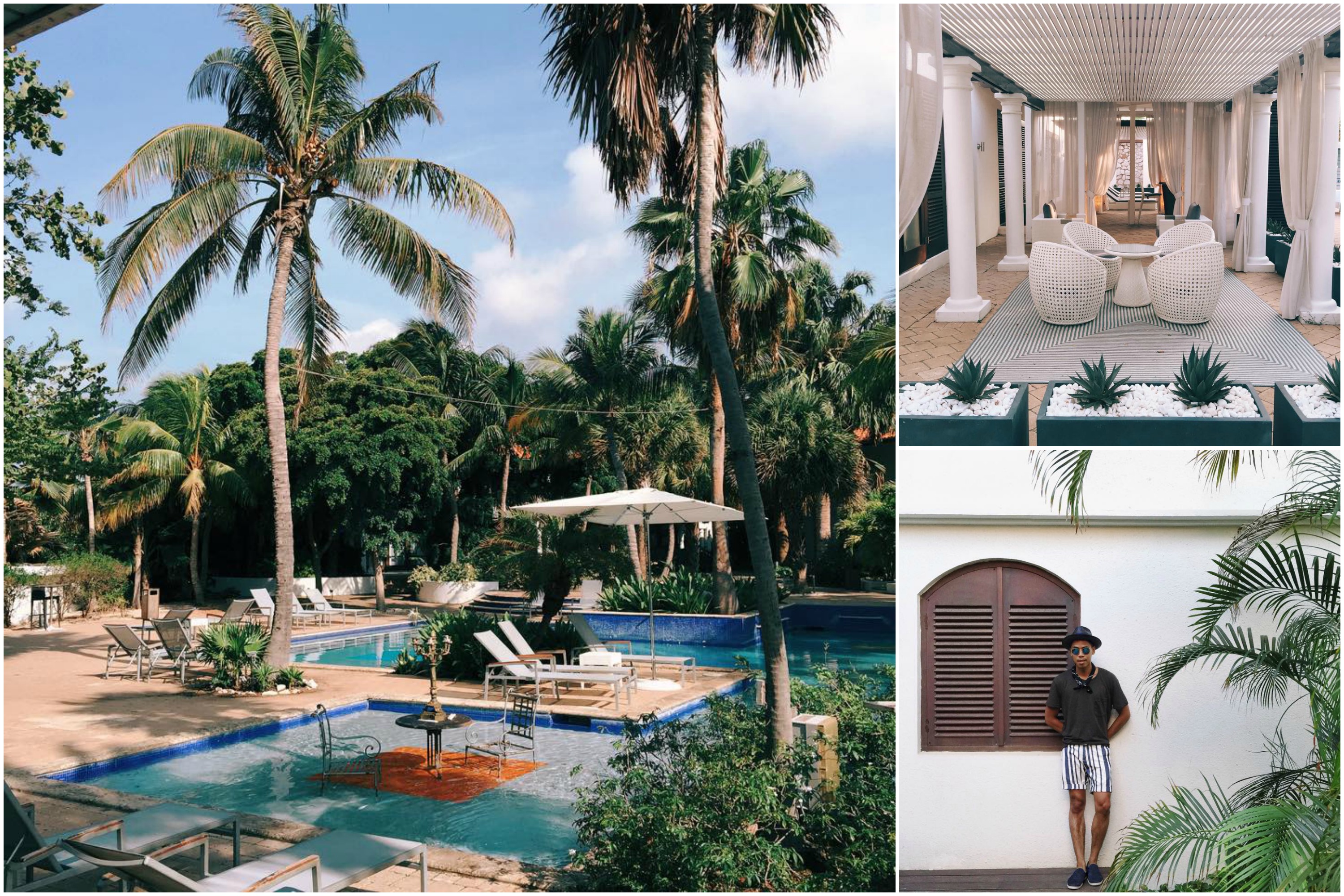 ·
·
Shete Boka National Park
The crashing waves at the  shore of the island's national park carved these beautiful limestone rocks – a must-see if you visit Curaçao!

·
·
The Colorful City of Downtown Curaçao
The colorful walls and peeling plaster of the old downtown area remind us of it's rich history.
·
·
Playa Knip/Playa Lagun
We stopped by these two beaches while beach-hopping on our trip. With special areas for scuba diving, cliff jumping, swimming, or simply sunbathing, the beaches on the west side of the island have something to offer everyone.
·
·
The Desert In Wespunt
On the island's westernmost point, where the lush greenery disappears into a land of broken rocks and coral, it almost looks like you're on the surface of the moon. This was one of my favorite places on the trip!
·
·
Tried Some Local Beers & Blue Curaçao Liqueur

·
·
Curaçao Waterfront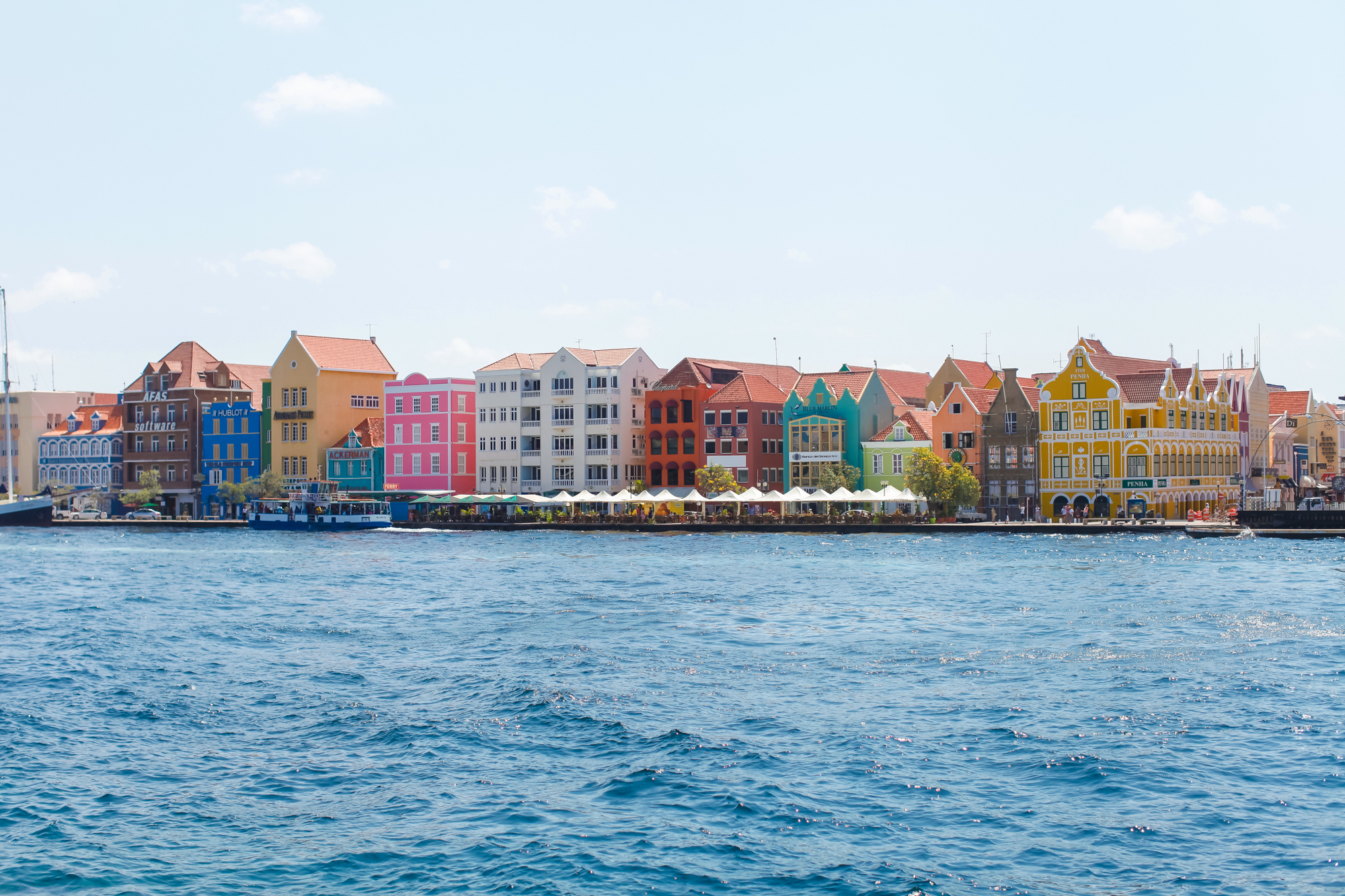 ·
·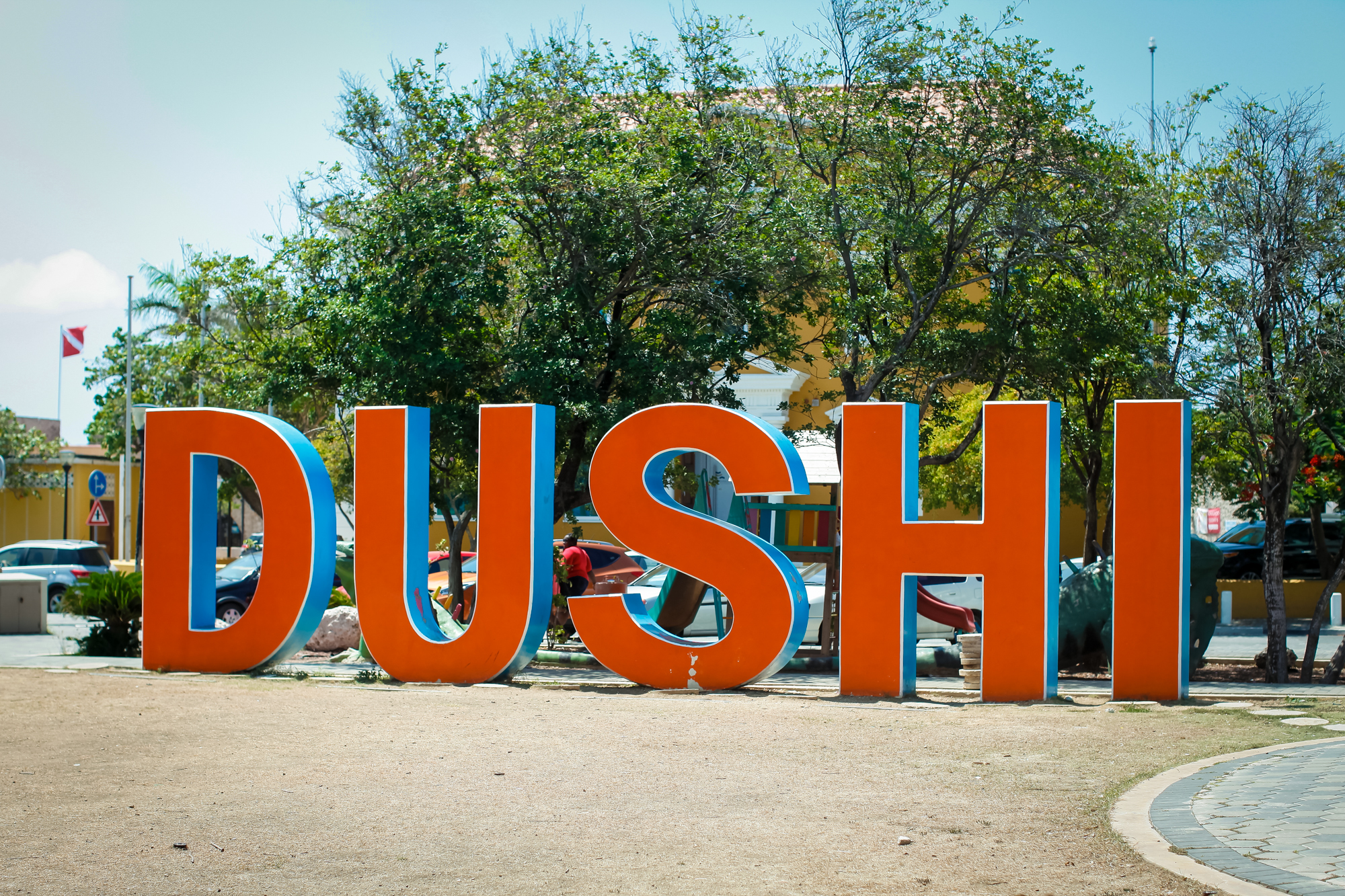 ·
·
Sampled Local Food (Including Iguana!)
·
·
Last Sunset of the Trip

·
·
Thanks so much to the Curaçao Tourism Board and everyone at the Floris Suite Hotel for making us feel at home!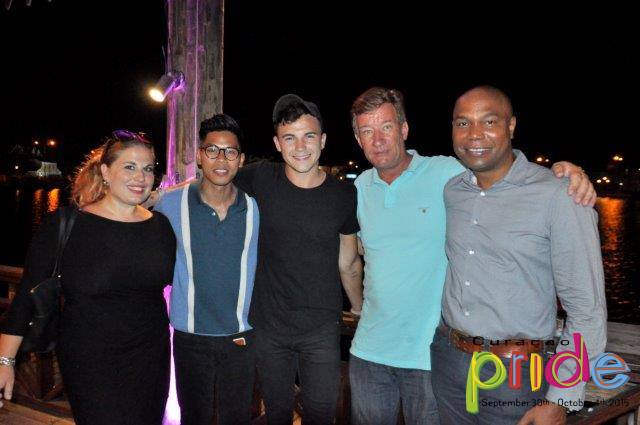 ---