Rediscovering Photo Memories With Google Photos
…like this one! *crying laughing emoji x 100* Read on after the jump!
If you're like me, the memory's probably a little less sharp than it used to be and remembering the good times can be a little hard.  Well allow me to introduce the perfect solution to that problem in the form of the Google Photos app.  Unlike other photo apps, this app allows you to back up and sync all your photos by downloading their app on iPhone or Android and have them accessible on your phone or when you log into your Google account from a desktop browser. All your pics, all in one place!
Even better, you can use Google Photo's highly intuitive search functionality to bring back some gems from the past.  No more scrolling endlessly to find old photos! Here's some fun search terms to try that will really bring the LOL's: college, selfie, birthday.  Those terms brought up some choice HILARIOUS (but also fun) pics from my cameral roll.  I found the long forgotten photos above by searching for "fall" and it brought back memories of this apple picking trip I went on two years ago with some friends.  In the pic on the right, the camera caught my friends pegging me with apples because apparently that's what you do when you're having fun haha!
Aside from all that, the app has cool organizational features as well.  It organizes photos into groups like Faces, Places, and Things, and it also creates intuitive collections and stories.  For example, it auto-created a story called "A Trip to California" based on some old photos I had taken on my visit.  Such a cool feature tbh.  OH and probably the best part is it's gif maker.  The app will recognizes bursts or similar sequential photos and turn them into a moving image masterpiece! Get ready to create your own reaction gifs for Tumblr.
---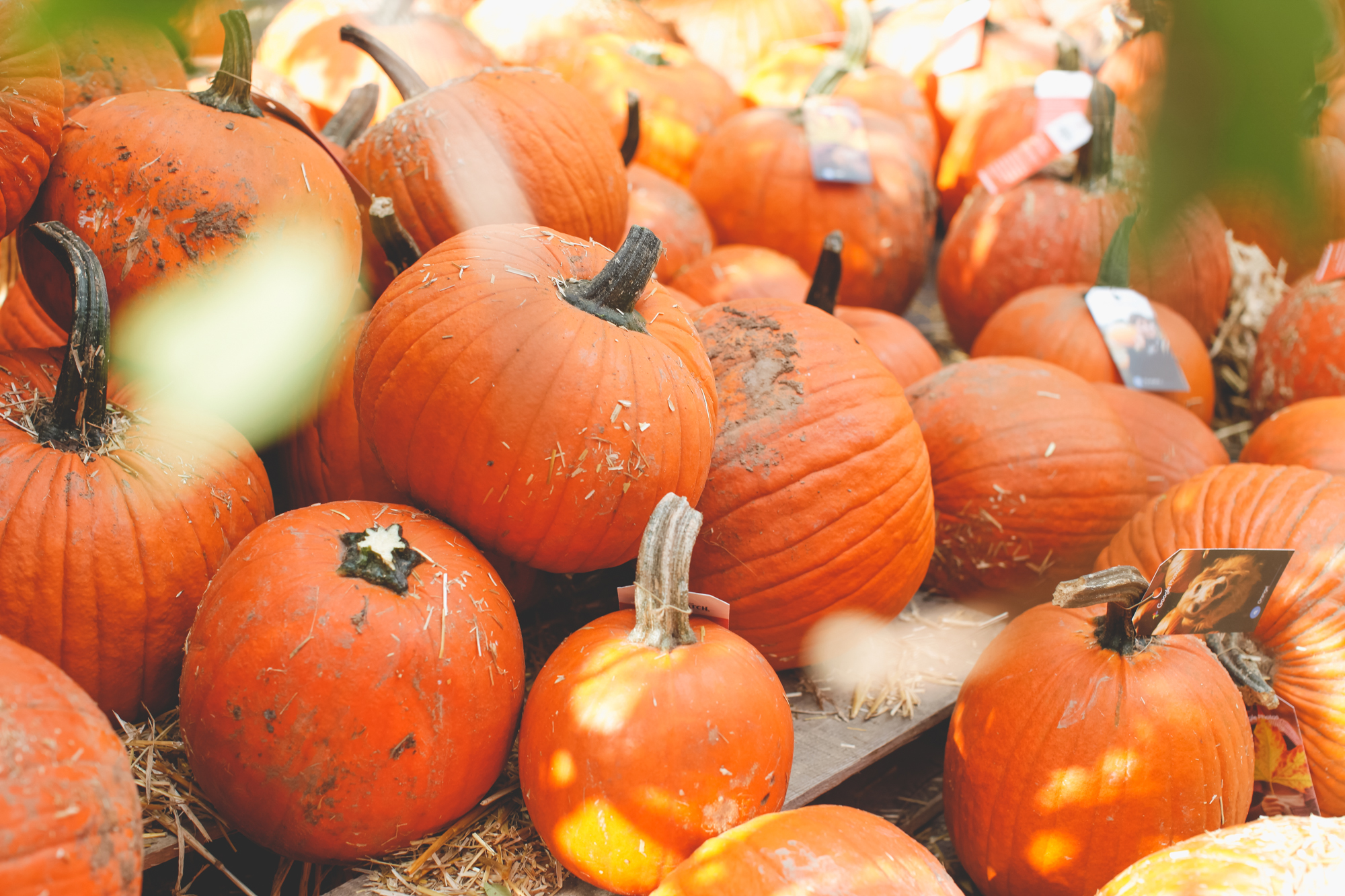 Now that I had the Google Photos app, I was excited to test out all it's features at a fun event they held last week.  Google Photos turned Times Square into a giant pumpkin patch. Anyone who lives in NYC knows this is a very special occasion.  Usually I have to go home to NJ or upstate to have the whole pumpkin patch experience.  The event was packed with tons of activities including a photobooth that broadcasts your images on a Times Square billboard, pumpkin carving stations, games, and apple cider donuts. It was literally #fall vibes in Manhattan for a day and I loved it. Check out a few of my pics below in case you weren't able to make it!
That's me on a pumpkin! LOL this is still sitting in my living room right now. I'm pretty sure my roommates are really confused by it. OH WELL.
·
And now after the event I can simply type "pumpkin" into the Google Photos search function and quickly bring up all my memories from this day.  Not bad right?  Definitely try out the app for yourself and trust me when I tell you it will bring you hours of fun as you relive the good times from your cameral roll!
Disclosure:  This post was sponsored by Google Photos.  All views and opinions expressed here are my own and do not necessarily reflect the views of Google Photos and its affiliates.
---