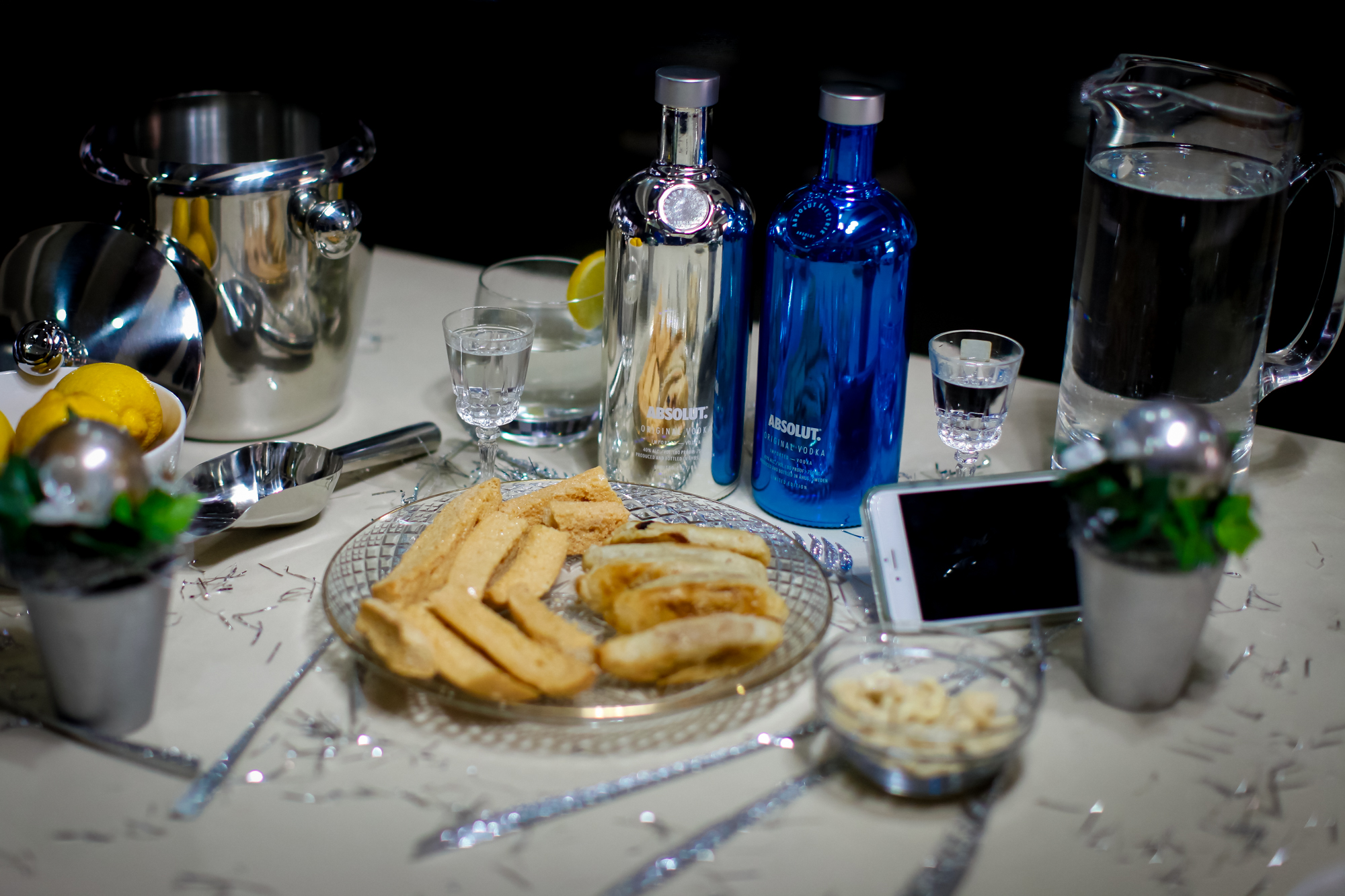 Electrify Your New Year's Eve Party With Hoppr by Absolut
December 31st marks the ultimate time to celebrate a year's worth of personal accomplishments, successes, and experiences.  This year, I'm skipping the crowded bars and celebrating in style by throwing my own party with the help of Hoppr by Absolut.  Hoppr is the new app that helps to connect partygoers and partythrowers through its mobile platform. Simply login via your mobile device to sign up and get started.  If you're a party host like me, you can list your event on the app to let users add themselves to the guestlist or if you're someone who's simply looking to mix it up and join a party, you can easily browse and attend different events in your area.  Either way you use the app, Hoppr by Absolut is a great way to mix up your party scene this holiday season.  
Aside from my usual crew of close friends, I'll be using Hoppr to open up the guestlist to my New Year's Eve partyparty- who knows; maybe you could end up there!  What better way to increase the odds of finding that special kiss at midnight, right? Now that the guestlist is covered, it's time to prep for the party!
---
Outfit, Check ✓
For me the party planning always starts with the perfect outfit.  This NYE, add some shimmer to your cocktail attire with metallic accents or take some inspo from the new Absolut Elektrik bottles like I did and wear electrik blue to stand out among the crowd.
Cocktails? Yes, Please!
A well-stocked bar is the key to a fluid event. This year I'm stocking mine with Absolut Electrik and an assortment of mixers for classic vodka-based cocktails.  It doesn't hurt either that the bottle's festive design helps add to the holiday decor.  For the adventurous ones who'd rather skip the champagne at midnight, toast instead with a sip of Absolut.  Looking for a drink recipe? Try this one by Absolut:
2 parts Absolut Vodka
1⅕ parts Lemon Juice
1⅕ parts Grapefruit Juice
⅘ part Simple Syrup
⅕ part Ginger Syrup
4 raspberries
Shake all ingredients except soda, strain into a highball glass with ice. Top-up with soda water. Garnish with raspberries and grapefruit zest.
Turn The Volume Up!
Whether you're hosting a dance party or a casual cocktail hour, music will really help you set the mood for your event.  This year I'm creating a playlist that slowly builds the party momentum to keep the guests dancing well into the early hours or 2016.  Mix in your favorite hits from 2015 and some old-school crowd pleasers to ensure that everyone finds a reason to move.
Don't Forget To Have Fun!
Planning a party, especially on New Year's Eve, can be a little stressful but don't let that keep you from having fun.  With Hoppr x Absolut the guestlist is one less thing you'll have to worry about, so just resolve to have fun and dance the night away into 2016!
---
This post was created in partnership with Absolut . All opinions expressed in the post are my own and not those of Absolut.
---