SHOP THE LOOK
 Lubriderm Daily Moisture Lotion  //  Stüssy Shirt  //  Brooklyn Suppy Co Jeans  //  Common Projects Sneakers  //  Norse Projects (Similar) Hat

---
How to Live Normcore With Lubriderm

So what is exactly is "normcore"?  You've probably seen the term before but are not too sure what it means.  Well in the word's of celebrity stylist Brad Goreski, "Normcore is about simplifying your life with staple products that are unisex, ageless and time-tested.  With Normcore, you'll recognize favorites that rarely go out of style because they're functional and work for just about everyone…"  Normcore basically refers to products that were as relevant and useful today as they were years before our time.  When the normcore movement first burst onto the scene it was typically associated with a fashion trend that reminded us of early 90s normalcy (think Seinfeld, white running sneakers, "mom" and "dad" jeans) as the answer to flashy modern fashion.  Now the term normcore signifies a broader spectrum of products that advocate a lifestyle that is tried and true.  Using Brad's Goreski's list of "Basics for Normcore Living" as a guide, I've partnered with Lubriderm to showcase my take on a normcore outfit.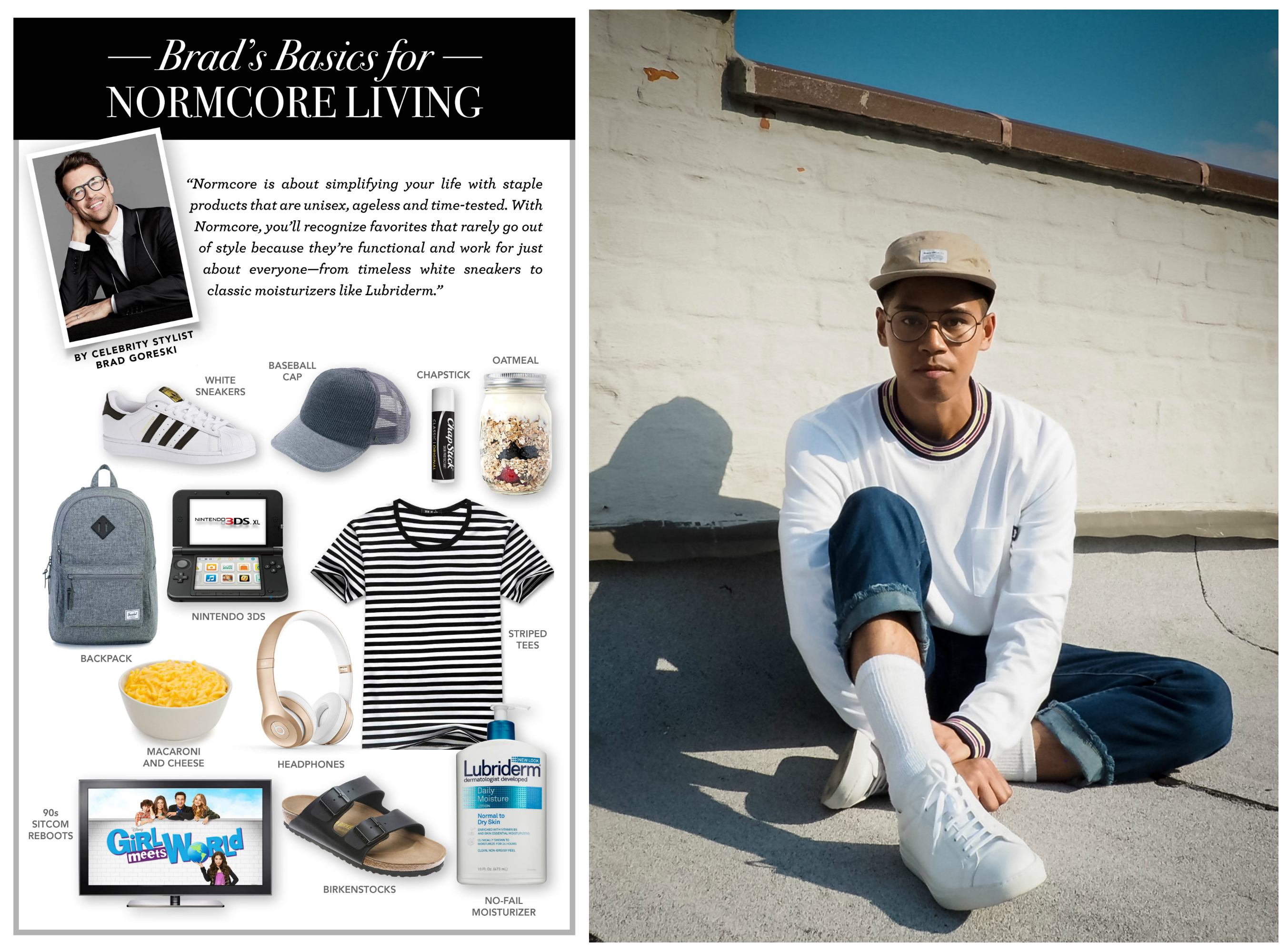 To me nothing is as timeless as a simple t-shirt and jeans combo so that's exactly what I opted for.  But because I always like to put my own spin on the classics I chose some modern versions of these staples to give my look a contemporary feel.  A white long sleeve top with detailed cuffs and neckline paired with frayed wide-leg denim in a classic true blue are my take on normcore.  Styled with clean white tennis shoes and a baseball cap, I'm proving that normcore transcends time when it comes to scoring serious style points.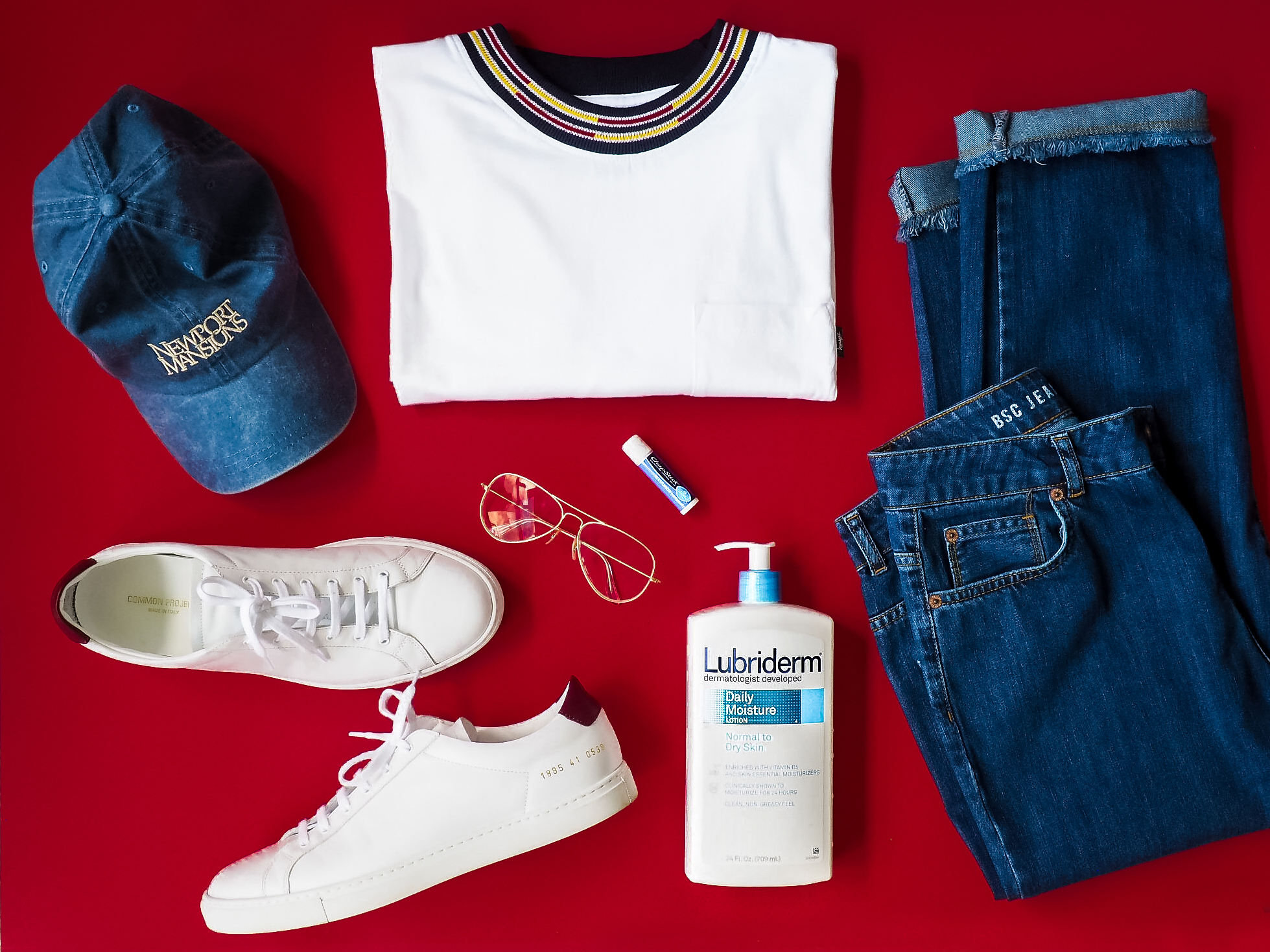 And just as in fashion, Normcore applies to all areas of modern living from the food we eat, to the shows we watch, and even our grooming routines.  For example, LUBRIDERM® Daily Moisture Lotion is a simple, everyday solution to dry skin, making it suitable to quickly apply and go on about your day.  It's lightweight and fast-absorbing formula with vitamin B5 and essential skin moisturizers help immediately relieve dry skin and prevent dryness from reoccurring throughout the day.  It's that easy to live the new Normcore life!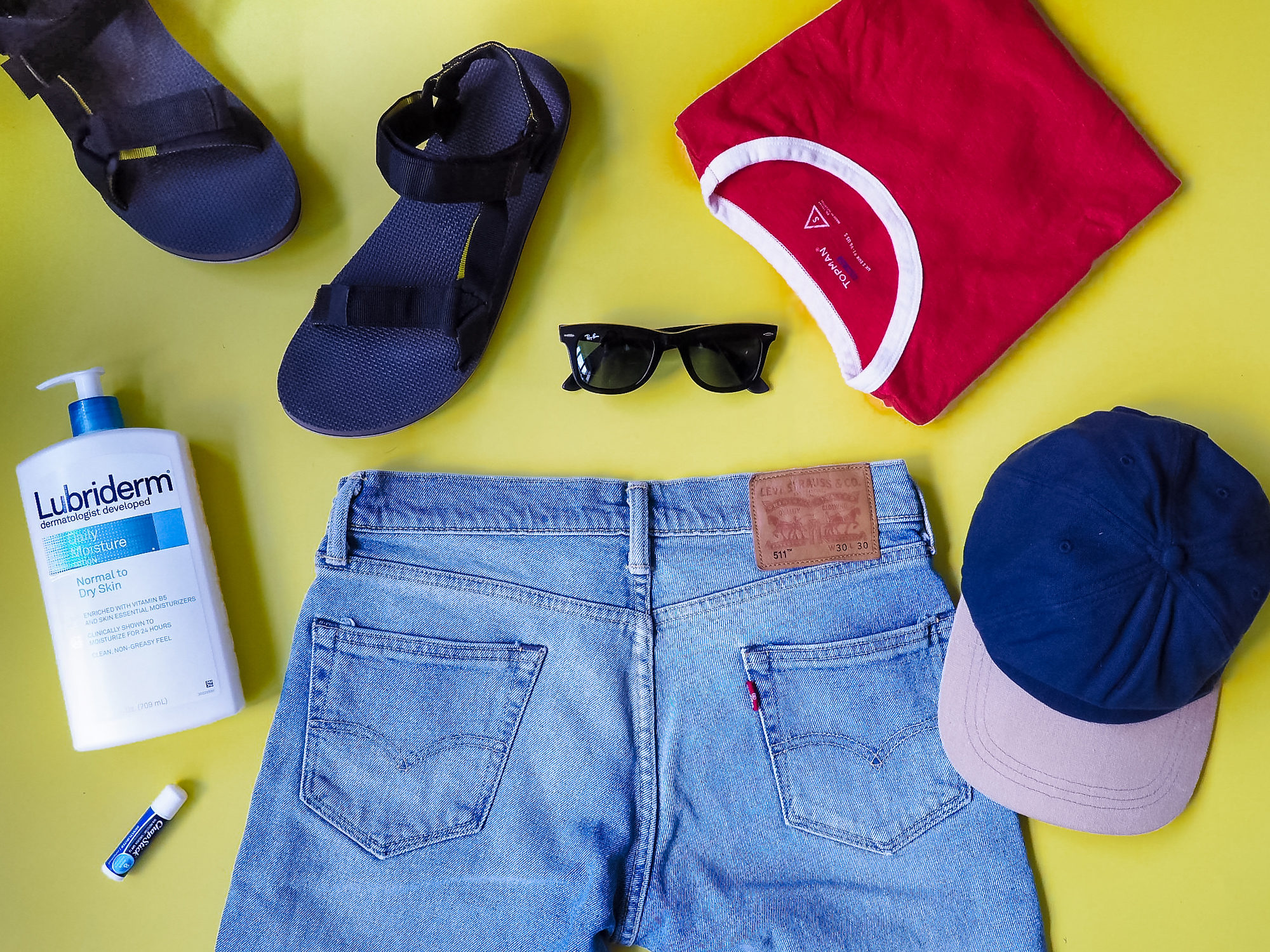 So what do you think about my Normcore look today?  Are you on board with the new Normcore trend? 
SHOP THE LOOK
 Lubriderm Daily Moisture Lotion  //  Stüssy Shirt  //  Brooklyn Suppy Co Jeans  //  Common Projects Sneakers  //  Norse Projects (Similar) Hat

Disclosure: Thanks to Lubriderm for partnering on this post.  As always, all views and opinions expressed here are my own and do not necessarily reflect the views of Lubriderm and its affiliates.
---