Nau Clothing – Sustainable, Fashionable, Better

 Nau Men's Felt Over Jacket  //  Nau Men's Randygoat Hoodie  //  Nau Women's Elementerry Boatneck Dress  //  Nau Cordillera Alpaca Cardigan

Nau clothing is a brand with a mission!  They use sustainable fabrics to make fashionable clothes that go everywhere you go.  As a fashion blogger, a lot of my day to day revolves around clothing and when I discover a brand that's as passionate about their clothes as well as the people who wear them and the people that make them, then that's a brand I can easily stand behind.  Nau also firmly believes that there's always an opportunity to make things better.  That's why their clothing is made from highly sustainable fabrics and with ethical standards for the people and environments in which they're made.
And allow me to reassure you that sustainable does not come at the cost of style or comfort.  I could spend all day in my comfortable new Nau hoody and jacket.  In fact, I styled this look with all day performance in mind.  Comfy enough for a long day of errands and exercise but with a stylish athleisure edge.  From outdoorsy types to urbanites, Nau easily fits anyone's lifestyles and wardrobes.
And now for the Giveaway!
Since one of the brand's beliefs is to give back to the community, we're teaming up to give back to you guys, my loyal audience!  Here's a chance to experience Nau for yourself by entering my giveaway.  Two winners will win today's outfit or choose some pieces from the current Nau collection.  And the girls can win too!  For all the ladies out there, you can win the women's look I picked out below or your own choice from the current collection.  I chose a comfy french terry dress paired with a cozy wool cardigan for an effortless fall look for the girls.  Read on below for the contest rules.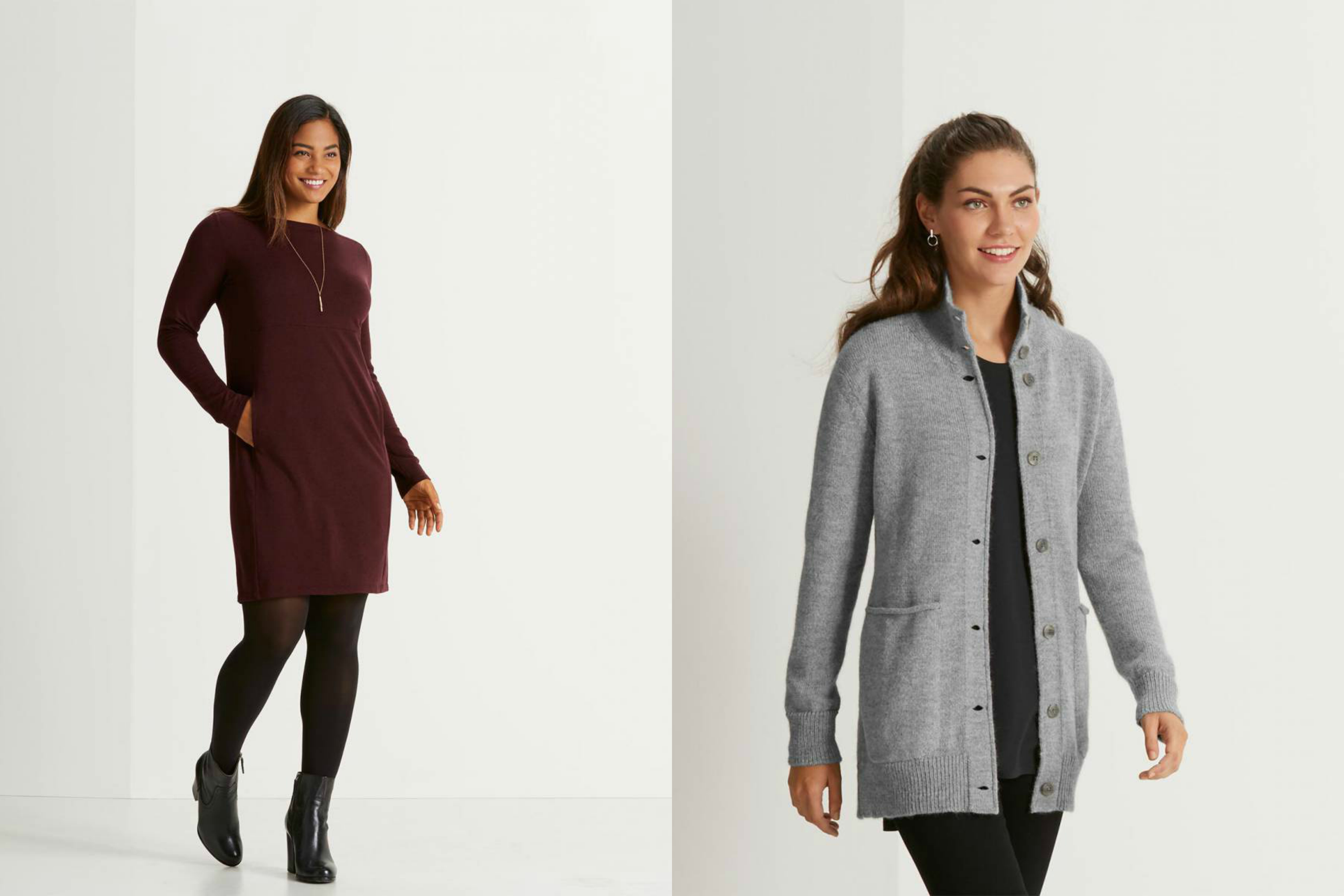 Giveaway Details
Contest will begin Friday, November 18 2016 at 10:00 AM EST and end Friday, November 25 at 12:00 AM EST. Two (2) randomly selected winners will receive one (1) product of their choosing from the Nau Randygoat or Randygoat Lite Collections, one (1) product of their choosing from the Nau Felt Collection and one (1) product of their choosing from the Nau Alpaca Sweater Collection.
To enter you must:
 Follow @nauclothing
Comment on my Instagram photo of today's outfit with the hashtag #livenau
Tag a friend you'd like to win with in your comment as well
Please read the full official rules HERE.
Gook Luck guys!
And as another thank you, you can use the code FALLSTYLE that's valid now through 12/8 for 20% off full-price styles when shopping at Nau.
Disclosure: Thanks to Nau for partnering on this post.  As always, all views and opinions expressed here are my own and do not necessarily reflect the views of Nau and its affiliates.
---