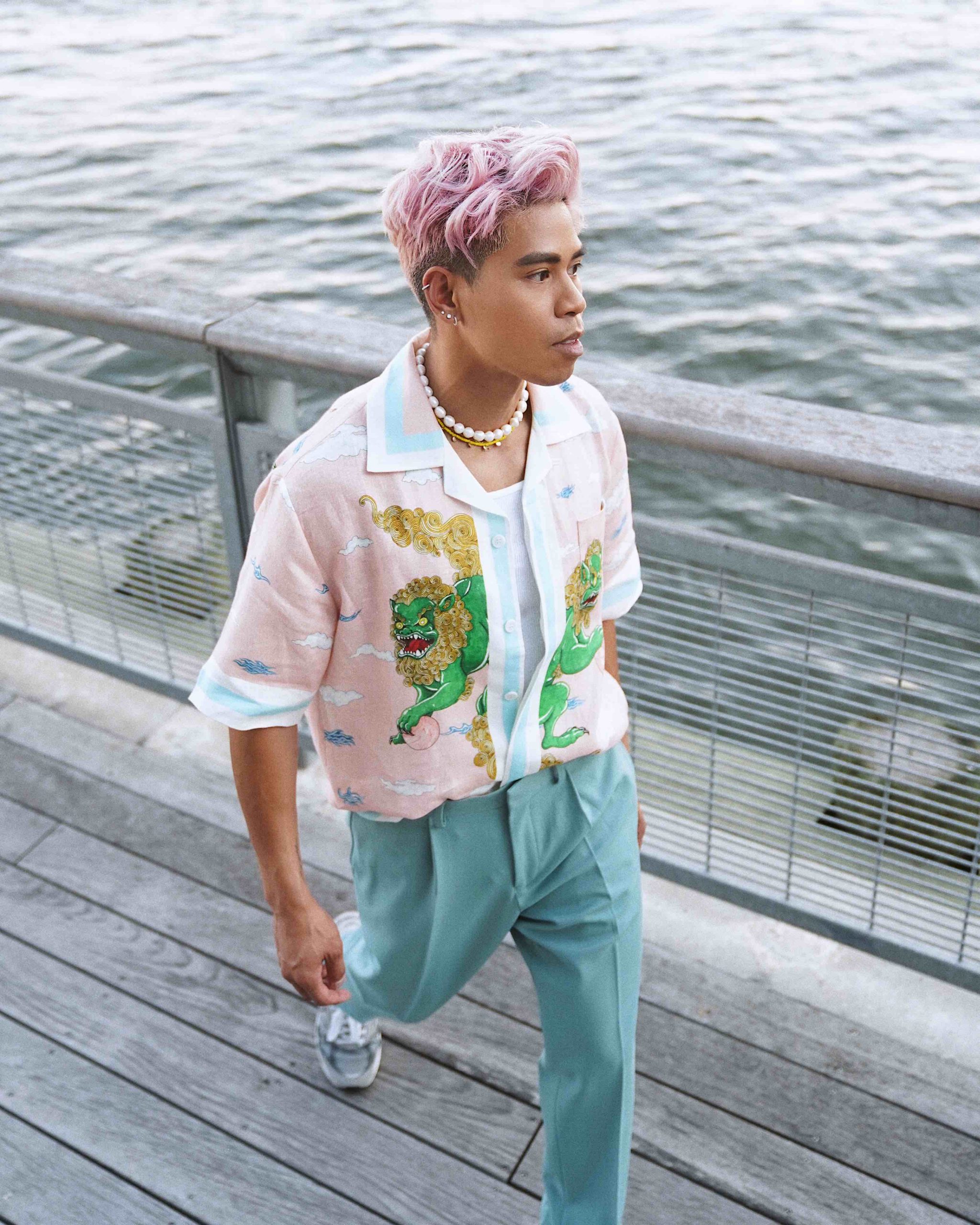 Let Casablanca Take You Away This Summer

---
When I first discovered Casablanca I fell in love with the brand's unique perspective on menswear. Their clothes look elegant and decadent but still very comfortable and not too pretentious. Especially with so much emphasis on streetwear and logos lately it was refreshing to see a brand that brought back some elegance and refinement to menswear. Casablanca's aesthetic very much reminds me of the perfect vacation. The clothes transport you to somewhere bright and luxurious but still playful and relaxed. I've never been to Casablanca but wearing their clothes make me feel like I'm on that dream vacation.
---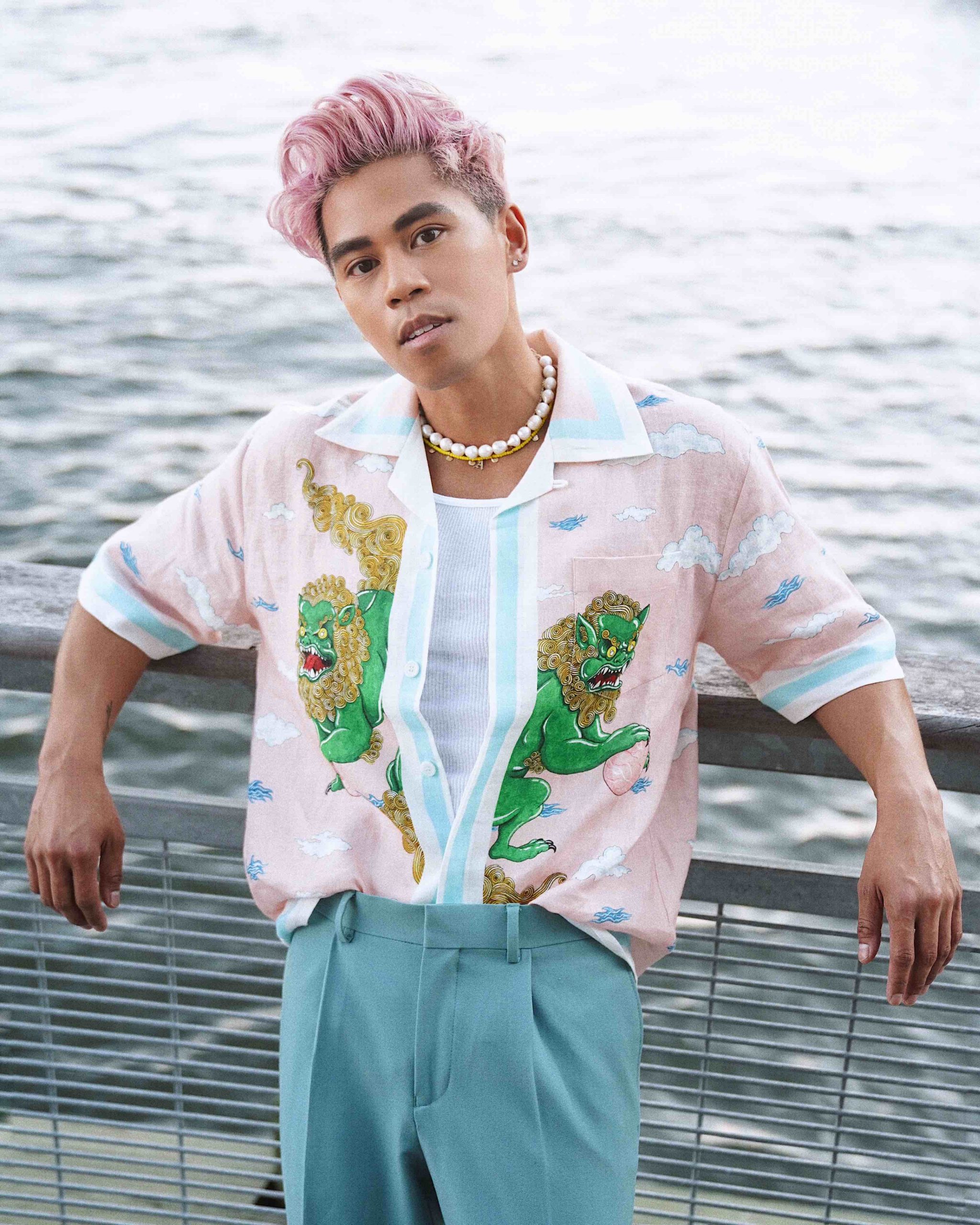 .
For today's outfit I chose the Souvenir De L'archipel Linen Shirt. What first caught my attention with this shirt was it's color. The soft pink with touches of blue and green in the details have a very summery feel to it. I was definitely looking to make a statement in this shirt so the large Chinese foo dogs printed on the front and back with smaller illustrations of surfers and clouds have that bold effect while also being whimsical. The back of the shirt is just as good as the front so it makes an impact whether you're coming or going and for me that makes it the perfect statement piece to add to my wardrobe.
I'd just as easily throw this on over a bathing suit for lunch at the beach, or pair it with denim for a casual rooftop cocktail or backyard barbecue. It really is a great summer shirt so I'd make it work for any occasion just so I'd get to wear it more.
Check out what else I had to say about Casablanca and this shirt on Farfetch where I answered some questions about the brand!
.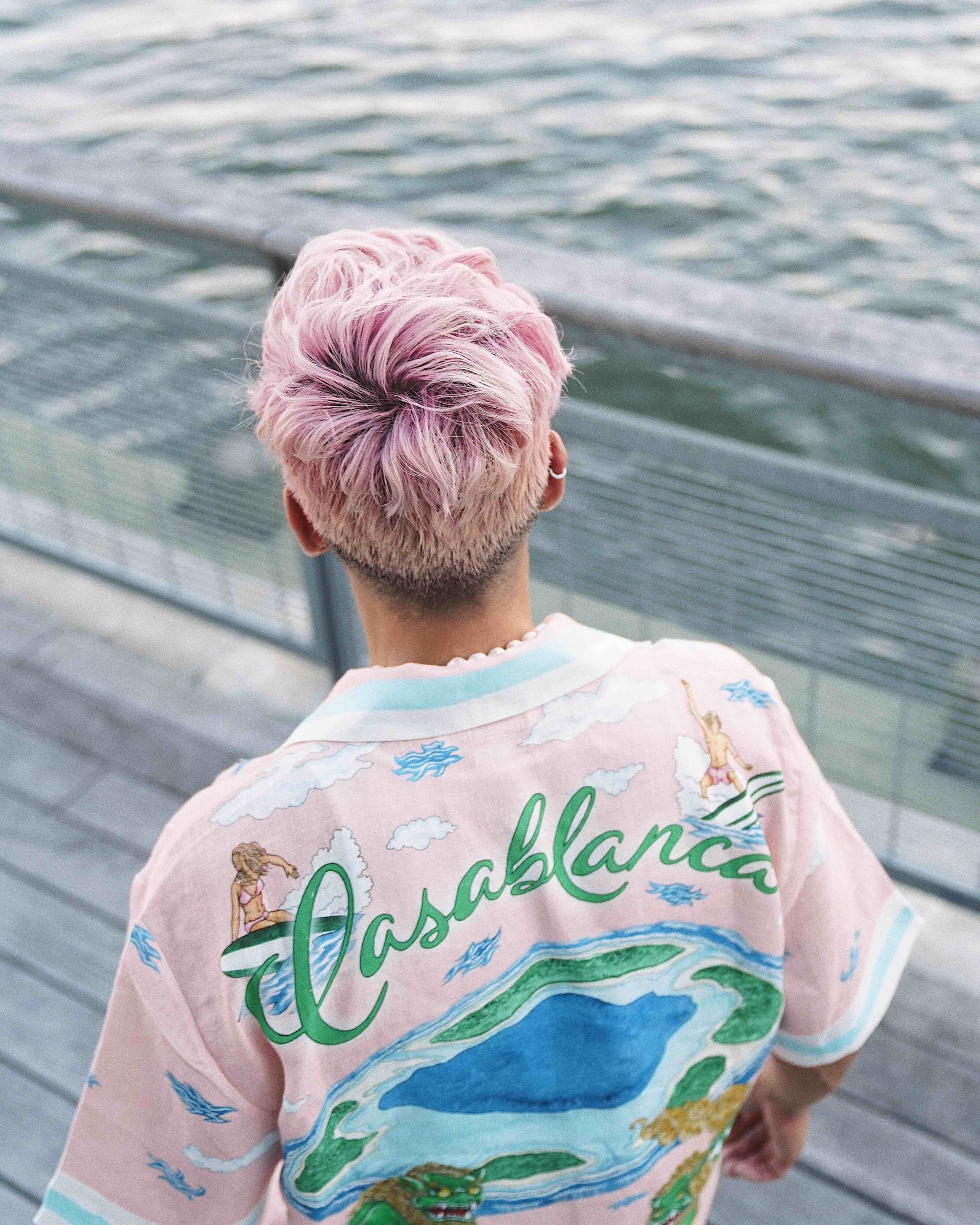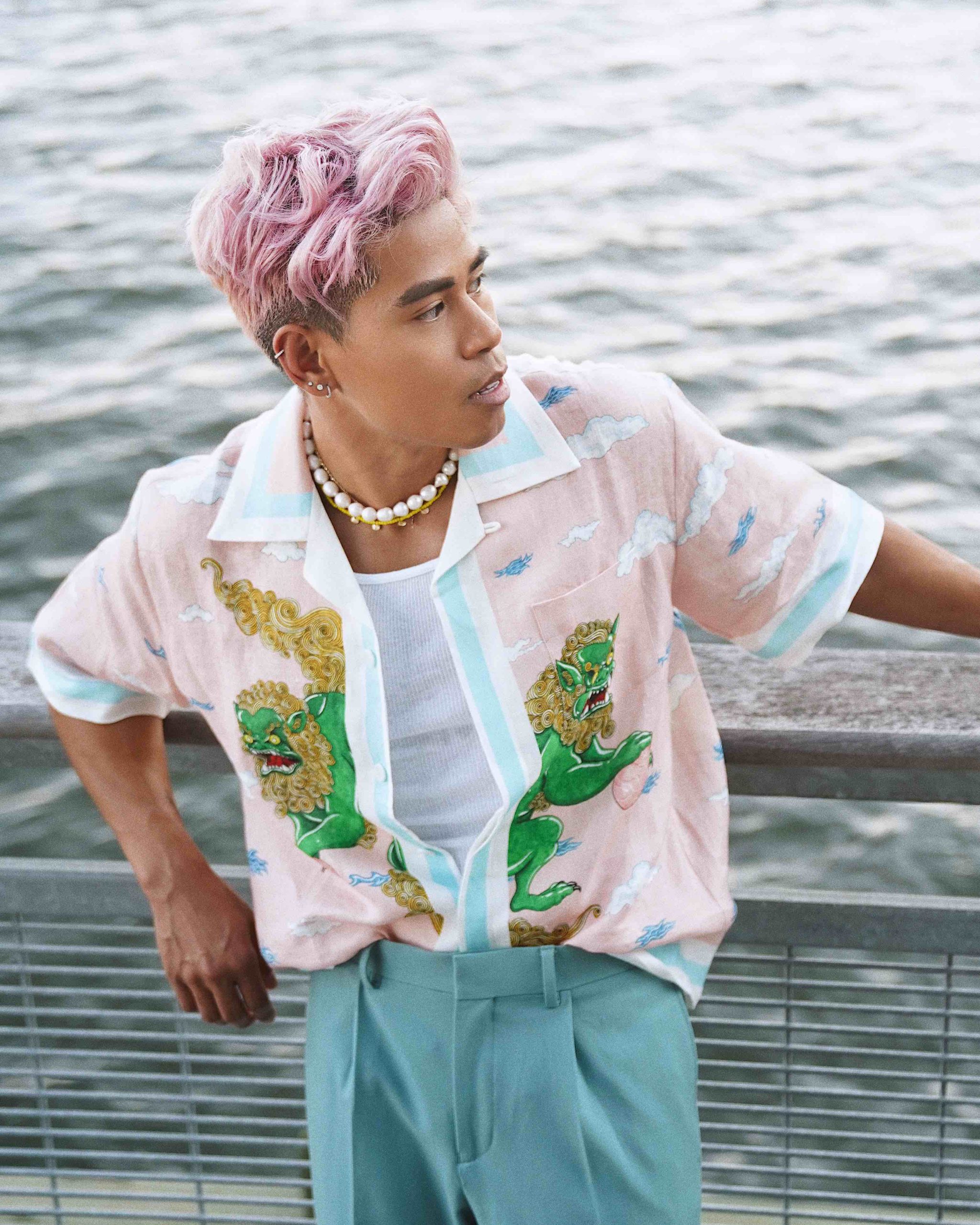 ---
.
SHOP CASABLANCA ON FARFETCH

---