Introducing GANT's Get Into Gear, Commuter Capsule
Commuter Blazer //  Commuter Denim Fit Button Down

---
Hey Guys!  Today on the blog I'm super excited to introduce you to GANT's new Get Into Gear, Commuter Capsule collection.  So what's it all about?  Well the team at GANT has designed their first collection focused on optimal pieces to wear when commuting to the office or biking around the city.  Each piece combines the functionality and technical qualities of cycling gear with the preppy GANT elements and effortless design that the brand has become known for.  It's an innovative collection that allows the consumer to commute actively while still looking stylish.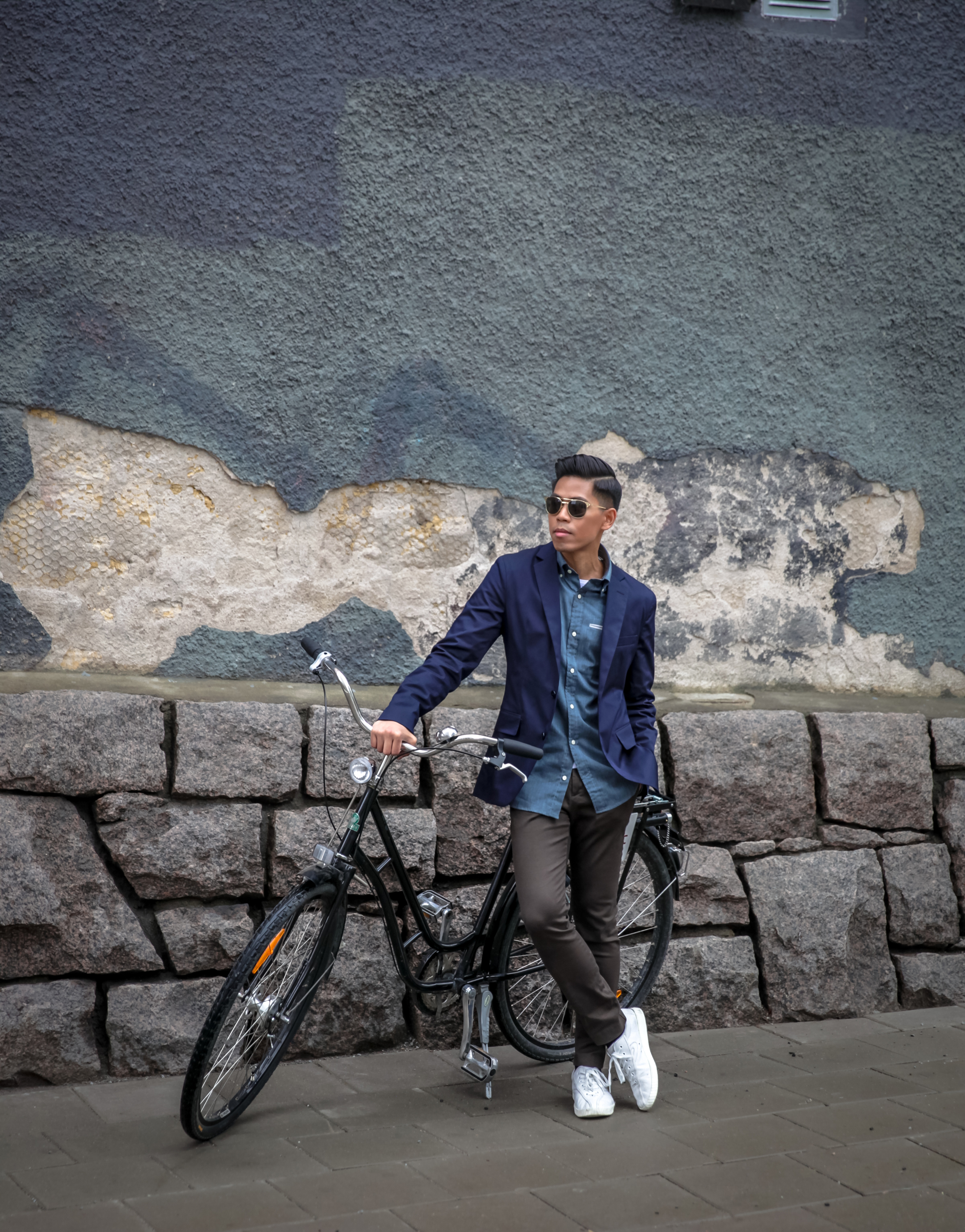 Now I'll be the first to admit that biking hasn't always been my preferred mode of transportation but over the past year I've been converted!  If you follow my IG stories you've probably even seen me riding around a lot! I bike most days anywhere I need to go around Manhattan because it's the fastest and easiest way to get around!  There's no more sitting in traffic in a cab or dealing with hot, crowded subways, and as a bonus it's a great way to see and explore the city.  When the team at GANT invited me to come to Stockholm last week for the launch of the new Get Into Gear, Commuter Capsule, I happily obliged!  Naturally I wanted to test drive the pieces myself, so I killed two birds with one stone and put the collection to the test on a biking sightseeing (bike-seeing?) tour around Stockholm!
As I made my way around Stockholm I really began to notice and appreciate each item's key features.  The Commuter Blazer proved to be just as functional as it was stylish with it's breathable, waterproof fabric and ventilation under the arms. This was a life saver because it rained A LOT when I was there.  The Commuter Denim Fit Button Down also held up to the challenge.  Its soft cotton oxford fabric with stretch was comfortable against my skin and allowed plenty of movability for biking.  Other details like the reflective tape and zippered pockets in both items are key elements that only bikers could truly appreciate.  I can't even tell you the number of times I wish I had zippered pockets so my phone or keys wouldn't fall out when biking!
At the end of the day GANT absolutely nailed it in terms of form and function with their new Get Into Gear, Commuter Capsule.  So whether you're a bike commuter or just someone who wants their clothing to match their active lifestyle I would definitely recommend checking it out for yourself!
SHOP THE POST
Commuter Blazer //  Commuter Denim Fit Button Down

Disclosure:  Thank you to GANT for partnering on this post. All views and opinions expressed are my own.
---