Versatile Men's Hair Styling With Living Proof's Molding Clay
Featuring Living Proof Style Lab Molding Clay
---
When it comes to my hair, I'm usually known for my slicked back, neatly parted pompadour.  I've worn my hair the same way for the last 6 years because if it ain't broke, why fix it, right?  Well thanks to Living Proof's newly revamped Style Lab product line, they've got me questioning whether or not I want to switch it up.
I've been using Living Proof products for years, so when they came out with the new versatile Style Lab Molding Clay, I decided to give it a try on my hair.  Suitable on damp or dry hair, you can use the new Molding Clay to achieve messy/textured hairstyles or a smoother, polished look.  I decided to try styling my hair both ways to see which one I liked better, so without further ado, here's how it turned out!
Style 1 – Textured
On my towel-dried hair (still a little damp), I start by working a dime-sized amount of Molding Clay into my hands, and then applying to my hair from root to tip.  Styling my hair forward towards my face and lifting up, I slowly shape my hair into a messy pompadour.  Using more Molding Clay on the tips of my fingers, I slowly twist and separate individual strands to create a more piece-y look.  After playing with my hair like this and adding more product as I continue, the result is a "messy," textured look that shows off a more edgy side.
Style 2 – Smooth
One of the things I love most about Living Proof's new Style Lab Molding Clay is that it remains malleable & revivable so you can change your style throughout the day.  Without washing my hair from the first hairstyle, I simply used a comb to brush through the textured look and add a defined side part to create my "smooth" look.
Once my hair is combed, I then add more of the Molding Clay with my fingertips and work my hair to the side and back using the palms of my hands until I achieve the desired shape.  The end result is similar to my normal hairstyle, but a little less slicked so it has a more natural, matte finish.
The Verdict
Well, the one thing that's certain is that I'm definitely in love with Living Proof's Style Lab Molding Clay for it's ease of use and versatility.  While I can't quite decide which style I like better (perhaps the "smooth" style?), with Molding Clay I don't really have to choose since I can easily switch up my style throughout the day without any messy flakes.  I guess I'll leave the final decision up to you guys?  Which look do you prefer, "textured" or "smooth"?
If you're interested in learning more about Living Proof's newly re-launched Style Lab line (including Molding Clay!) or the full Living Proof product line, you can check them out here.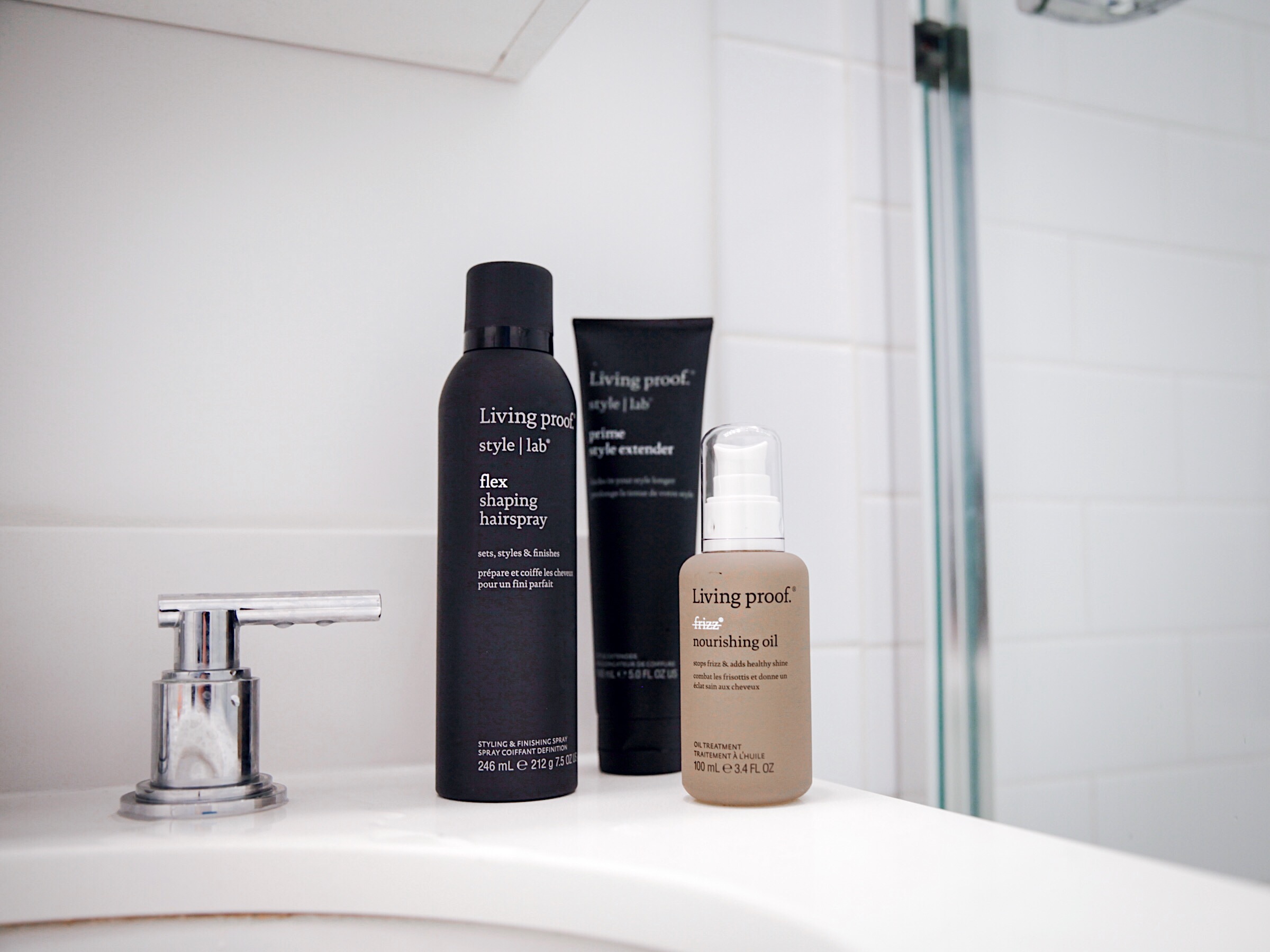 ---
Disclosure:  This post was created in partnership with Living Proof.