BEFORE  /  AFTER
·
How To Get The Perfect Pompadour
One of the questions I get asked the most (I'm talkin bout you Tumblr fam!) is how I style my hair.  Well, I know it took a while, okayyy a few years (oops), but I finally got around to putting together a little tutorial to show you how I get my signature pompadour.  For those of you who've been waiting, it's all after the jump!
---
The Haircut
It all starts with the right haircut.  I tell my barber to fade (or blend) the sides high and tight (starting at the temples and sticking close to the scalp) using a 1/2 buzzer setting for the shortest part of my hair.  I keep the top long (front bangs come down to my upper lip) with a tapered cut going from the forehead to back of  the scalp.  I like to keep my sides short so I go about every 2 weeks to the same hair stylist.
The most important thing to do when getting your hair cut is to talk to your stylist and explain your hair style before getting started.  Bringing in example pictures or even demonstrating with them how you style your hair while you're in their chair is also super helpful.
·
The Products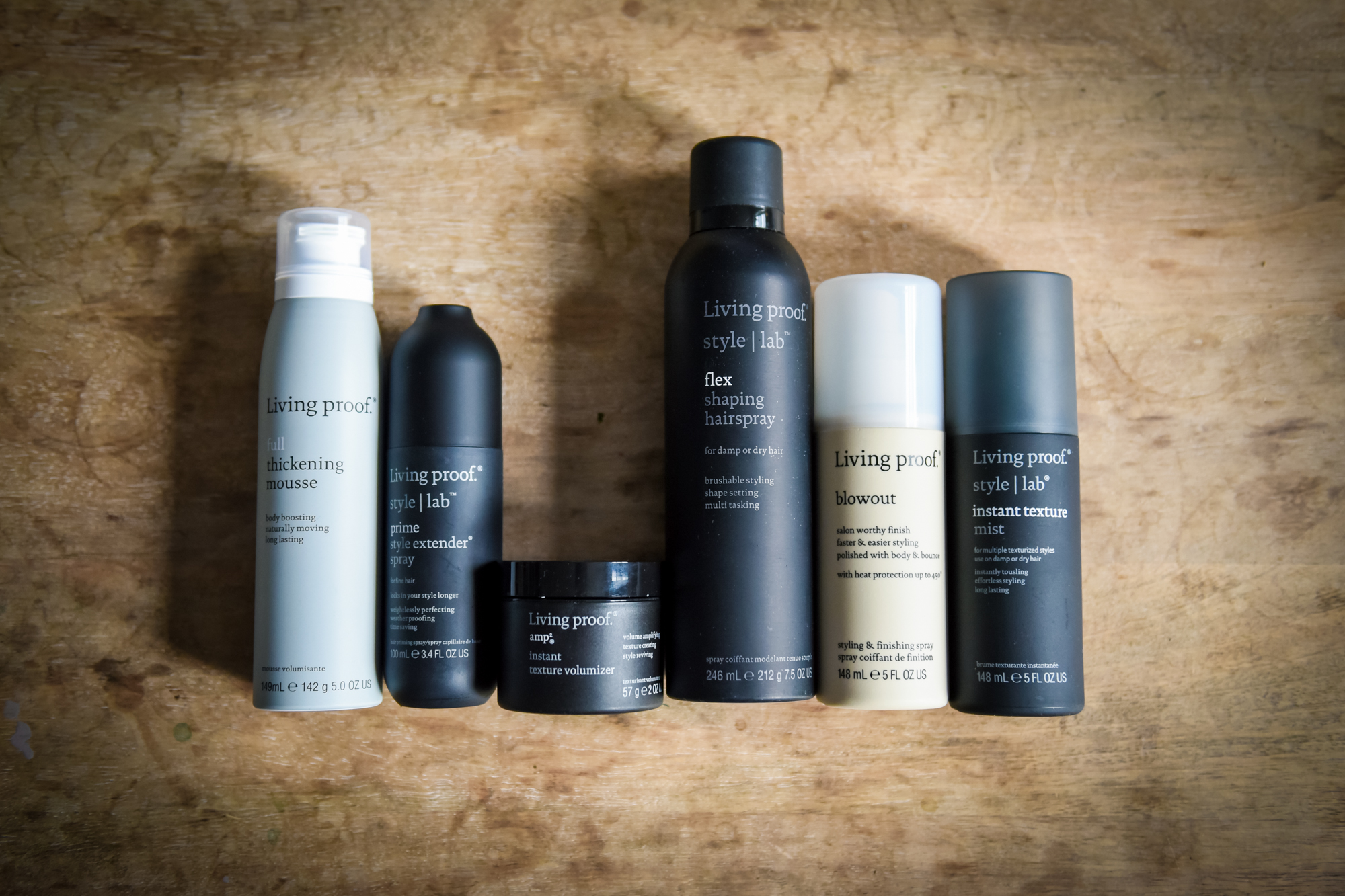 I've been through a lot of products when it comes to finding the right hold for my hair style.  One brand I've recently tested out for a few weeks is Living Proof.  Since I have very fine and straight hair, two important things for getting my hair the way I want are volume and texture.  Using Living Proof's product selector tool, I was able to find the right products for my specific hair type and hair goals.
If you're looking for a good place to start on what kind of products you need for your hair, the product selector tool is the way to go!
·
I already mentioned that I have very fine hair, so it's not always easy to build the volume I want for a high pompadour.  On clean towel dried hair, I start by applying an egg-sized amount of Living Proof's full thickening mouse and combing it into my hair.  Once it's evenly distributed, I like to blow dry my hair with a round brush, combing it front to back until I notice the volume start to take effect (see picture below).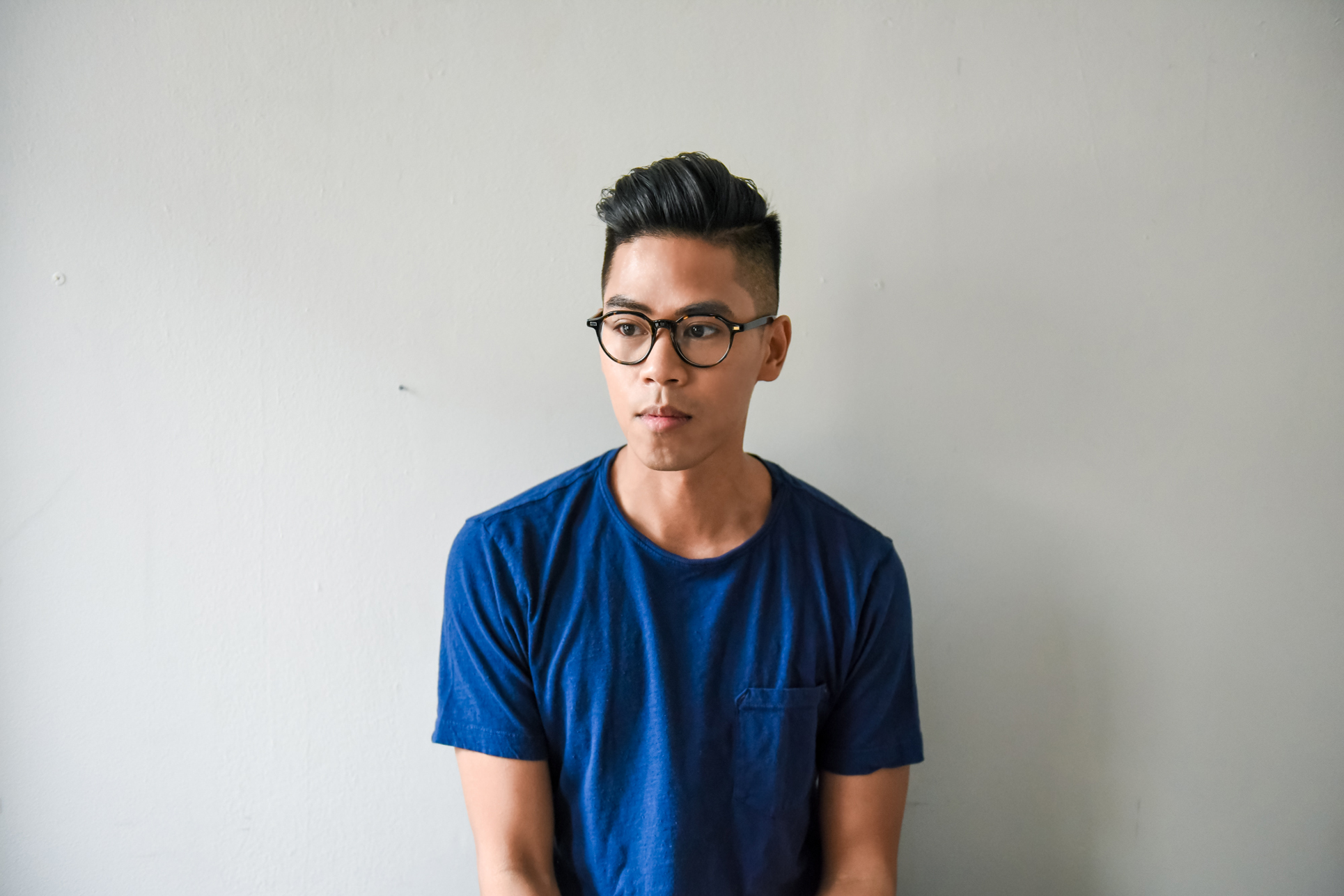 ·
·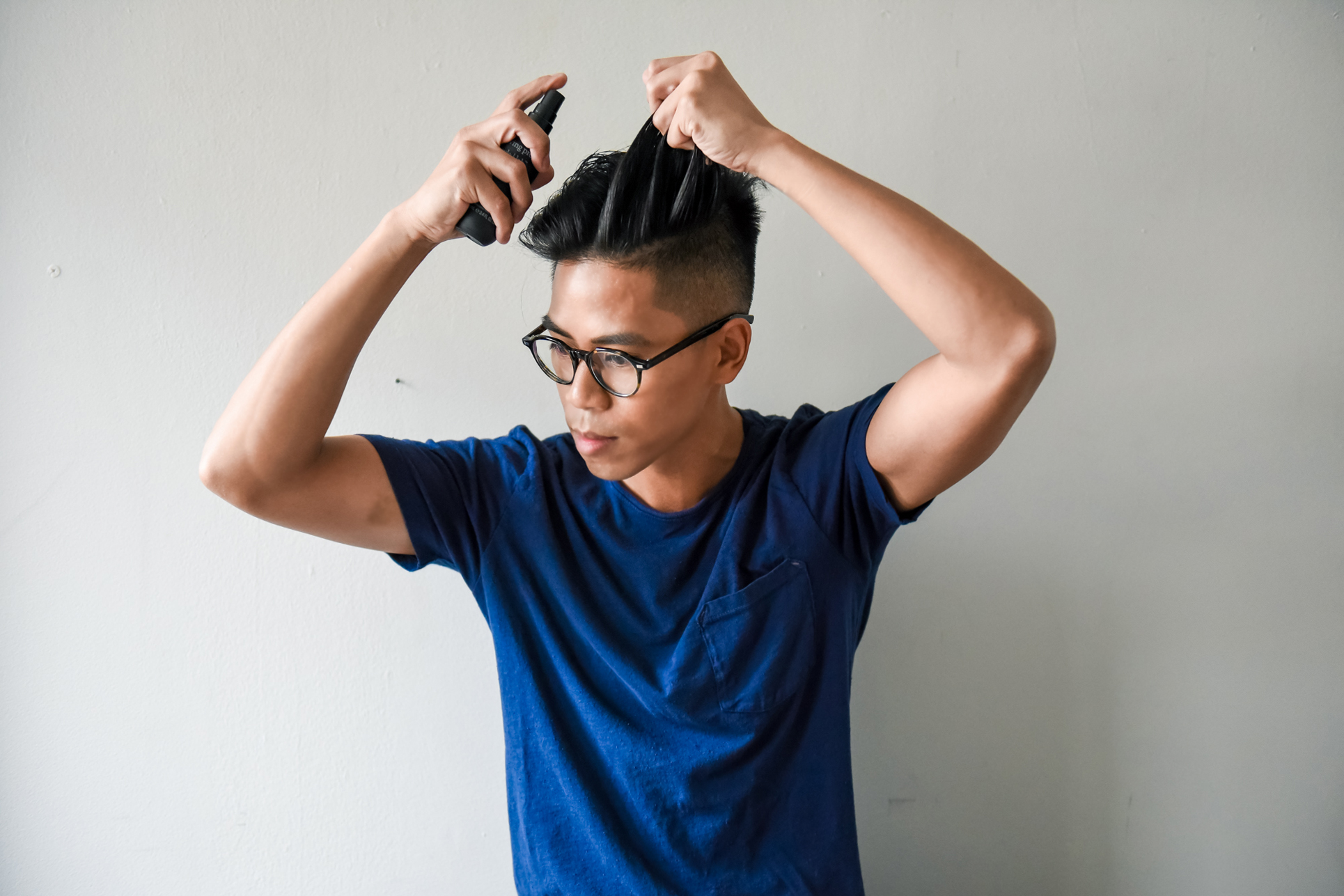 Once I've applied the mousse and blow dried, I'll then spray in Living Proof's prime style extender spary from root to tip of my hair.  This part is especially important for my hair because the pompadour is all about volume and as the day goes on I don't want to lose any volume in my hair style.  Once I spray a generous amount in my hair, I'll blow dry with heat again using a round brush and combing from front to back while shaping the hair.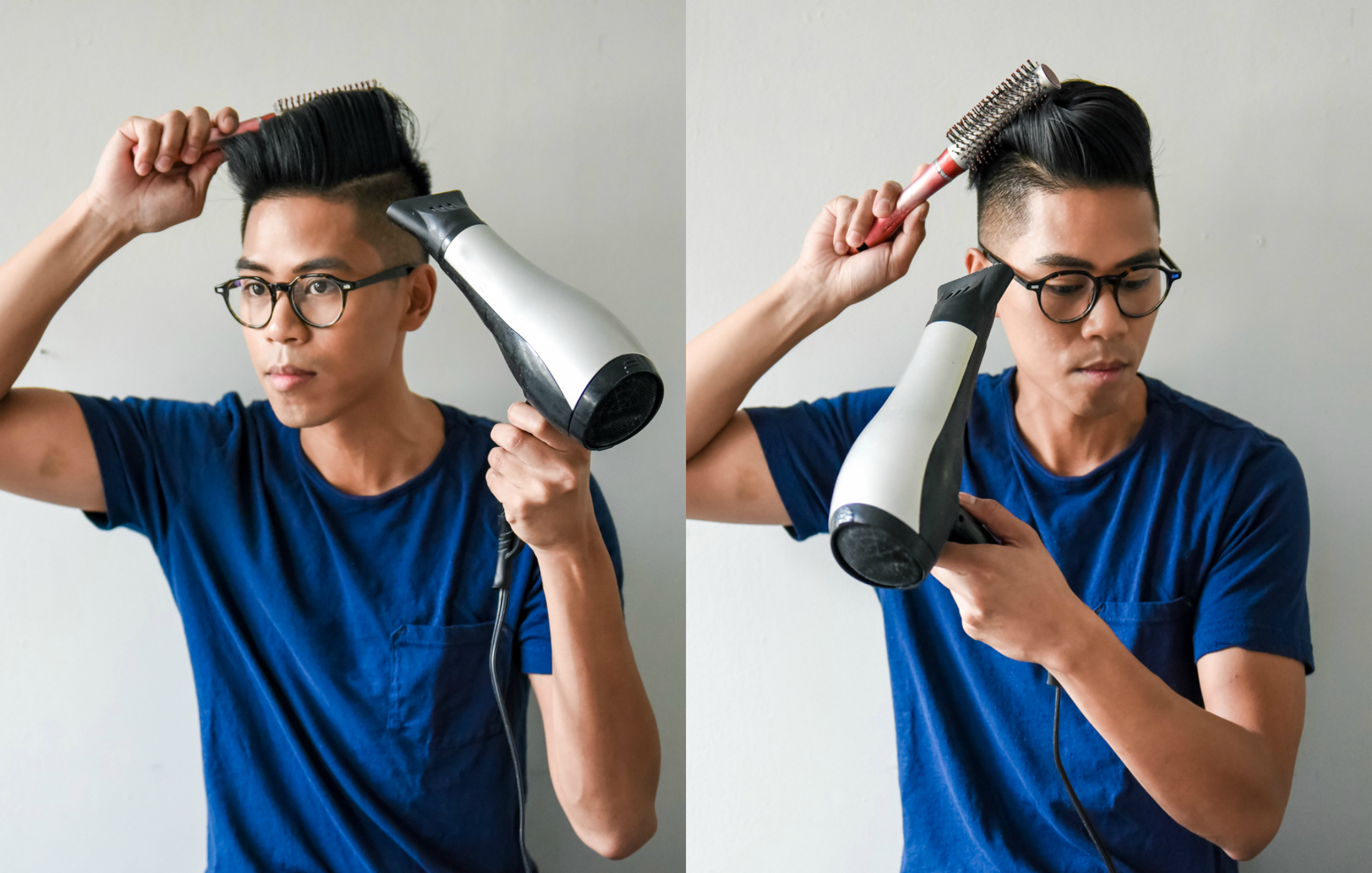 ·
·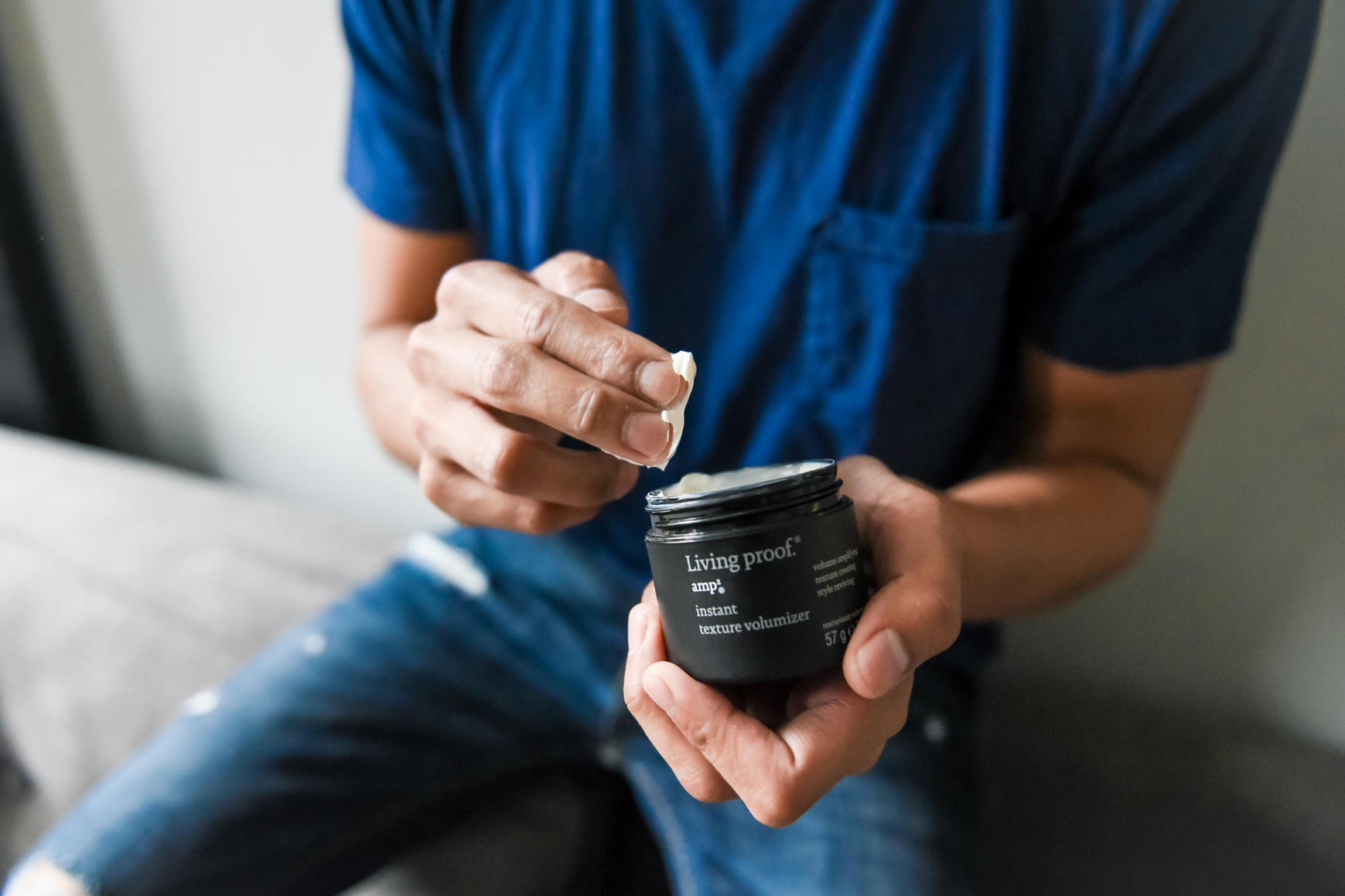 After shaping and blow drying the prime extender spray in, I'll apply a small amount of Living Proof amp instant texture volumizer cream to my dry hair.  Applying it to my finger tips and palms, I'll slowly work the product into my hair as I shape and form it to my desired pompadour shape, using more as necessary.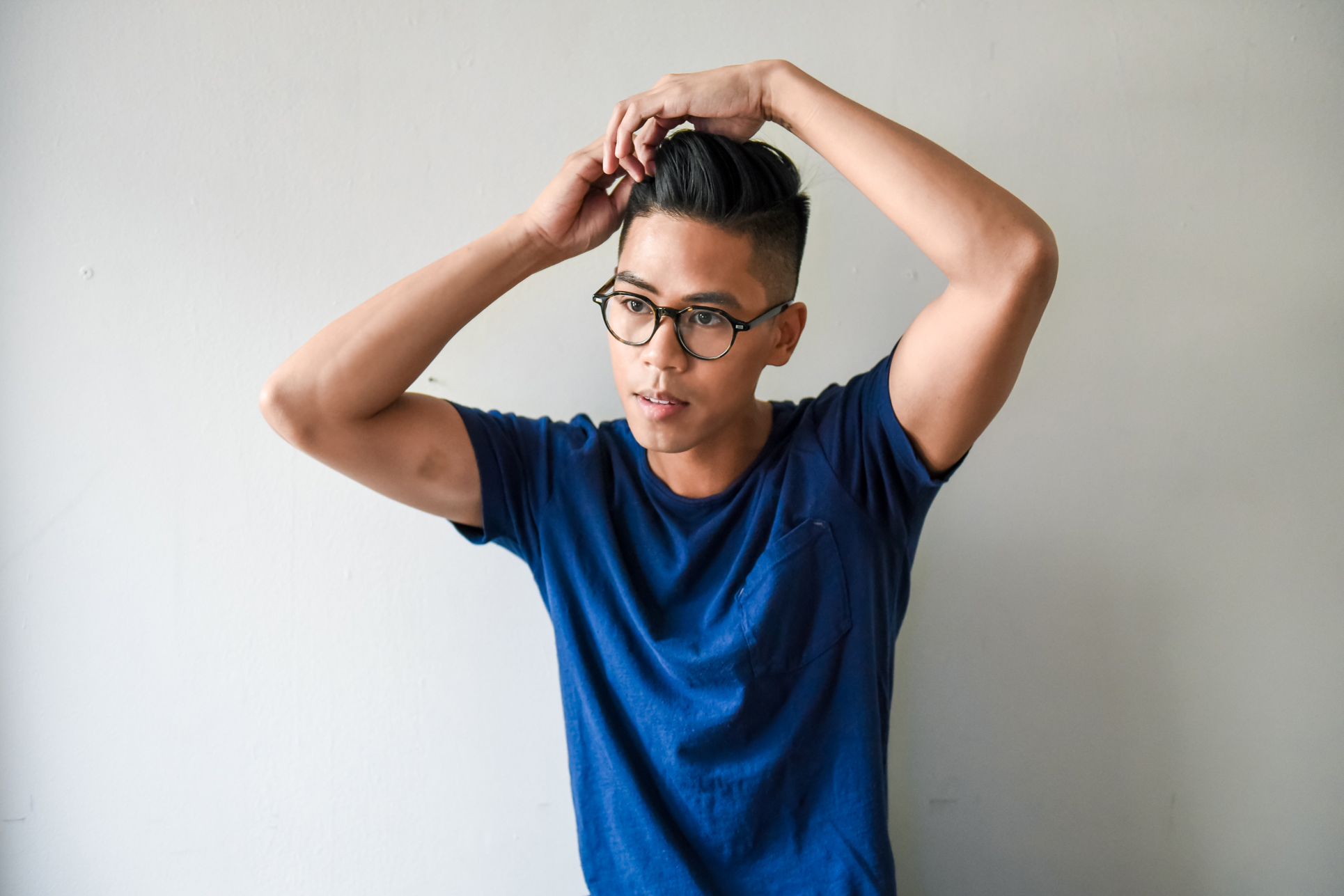 ·
·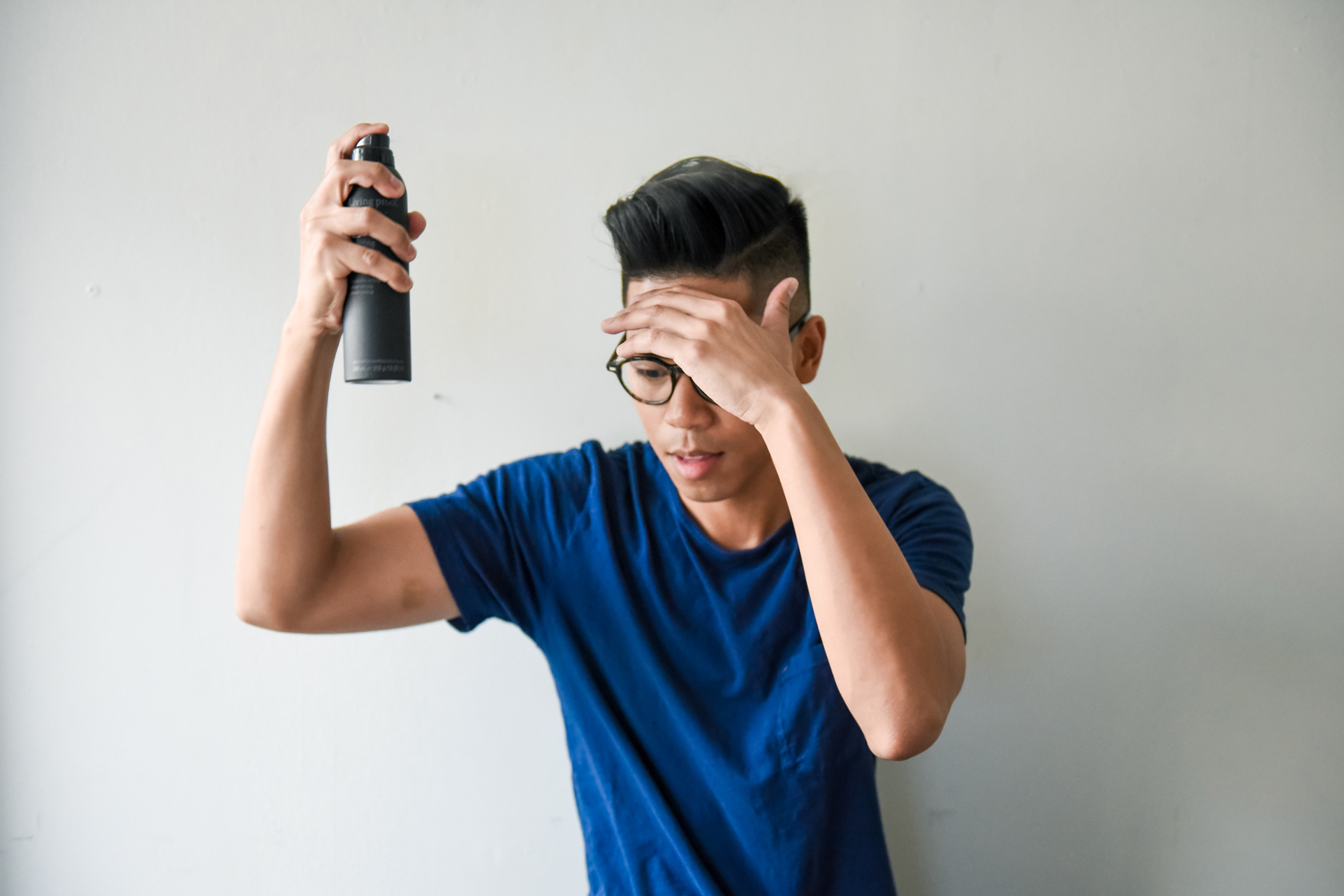 Once I've reached the desire shape and style using the amp volumizer cream, I'll apply a light spray of Living Proof's flex shaping hairspray to give my hair a flexible hold.  My favorite part about this spray is that if you need to touch up during the day, it doesn't flake because it has a flexible hold.  This is also a good spray to use while shaping because it can be combed out "blowout" style while styling and then used as a finishing spray.
·
·
FINALLY, The Perfect Pompadour!
Sometimes I use a light burst of hot air with the blow dryer after the flex spray if I want a stronger hold but other than that, I'm done!  See the finished results of my hairstyle below.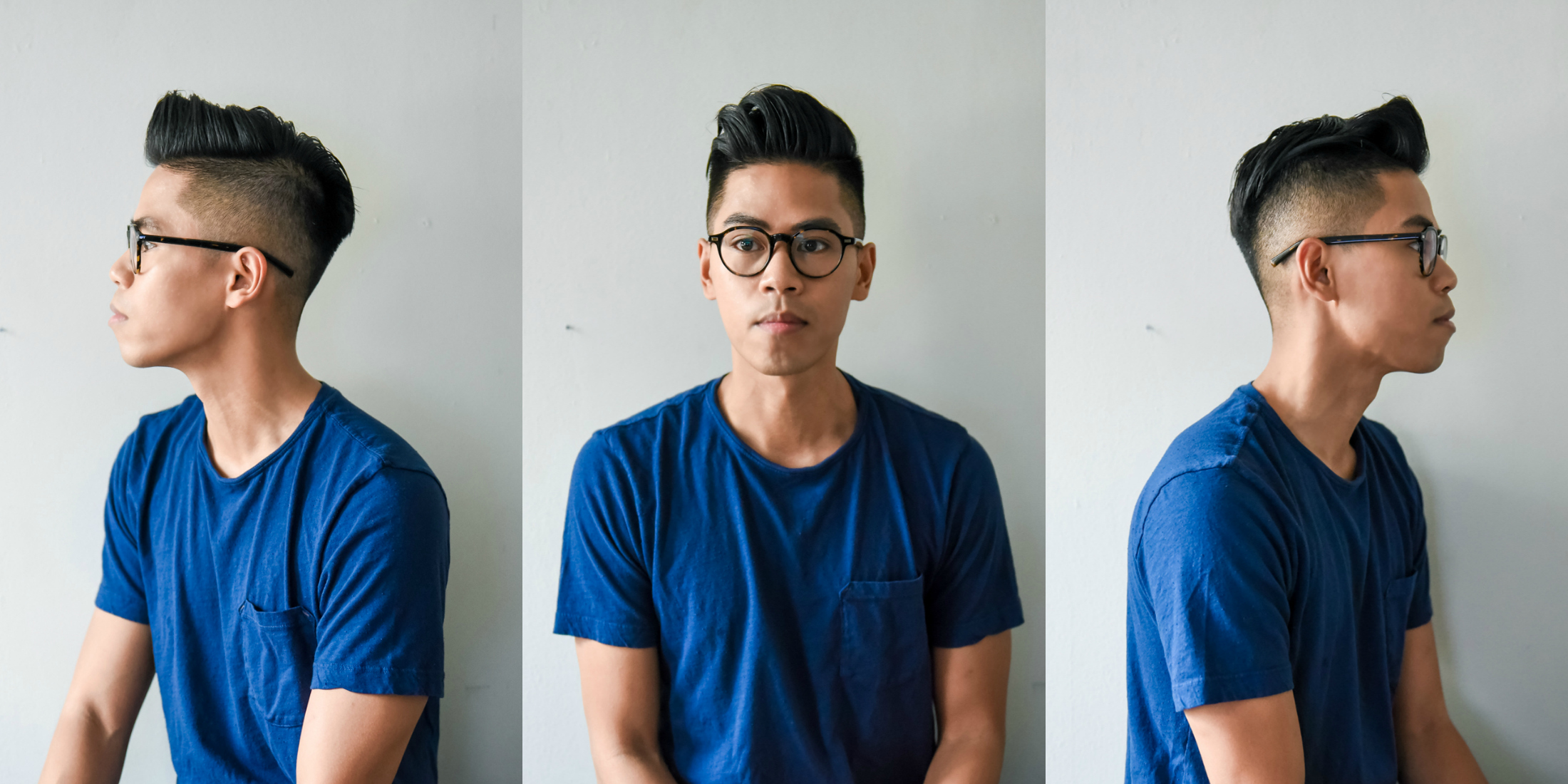 Now that you've seen my daily hair style routine, I'd love to hear about #YourBestHair story.  I invite you to check out Living Proof's product selector tool, try out some of their products for 3 weeks, and then let me know how your hair has transformed.  PS – If you're a nerd like me, be sure to check out the Living Proof blog for some hair tips and behind the scenes science about their products.
Disclosure:  This post was sponsored by Living Proof.  All views and opinions expressed here are my own and do not necessarily reflect the views of Living Proof and its affiliates.
---