To One of Iceland's Best Instagram Spots!
Coach Shearling Jacket  //  ASOS Knit Track Jacket  //  Sperry Boots  //  Ray-Ban Sunglasses

---
I can't believe I've been back from Iceland for a week already!  It was such an incredible trip and I have so much to share with you but for now I'm going to start with this!  Iceland is a beautiful country with such a unique landscape.  You really get to see it all when driving along the south coast.  Mountains, glaciers, lava fields, moss covered fields, waterfalls, rivers, and beaches – you'll see them all!  One thing you might miss, however, if you're not in the know, is the site of the DC plane wreckage.  It may not be one of Iceland's natural wonders, but it's one of the country's must-see sights nonetheless.
When you're driving along the ring road on the south coast of Iceland passing through Sólheimasandur Beach, you'll find the plane crash site about a 4km walk from a small unmarked parking lot.  It takes about 45 minutes to walk from the lot to the plane wreck, but in my opinion it's worth the hike.
So how exactly did the plane get there?  Well in 1973 a United States Navy DC plane ran out of fuel and crashed on the black sand beach at Sólheimasandur, in the South Coast of Iceland.  Fortunately everyone in the plane survived, but the plane itself remained where it landed for years after the crash.  When you first encounter the site there's a really eerie, post-apocalytpic feel to it.  It's super windy and although you can hear the ocean nearby, the only thing around you is desolate black sand beach…and a few other tourists.  It almost felt like a scene out of a disaster movie so naturally I wanted to play the hero in a fun photoshoot there.  Take a look at pics from my shoot below and then you tell me if this isn't a great photo spot in Iceland!
---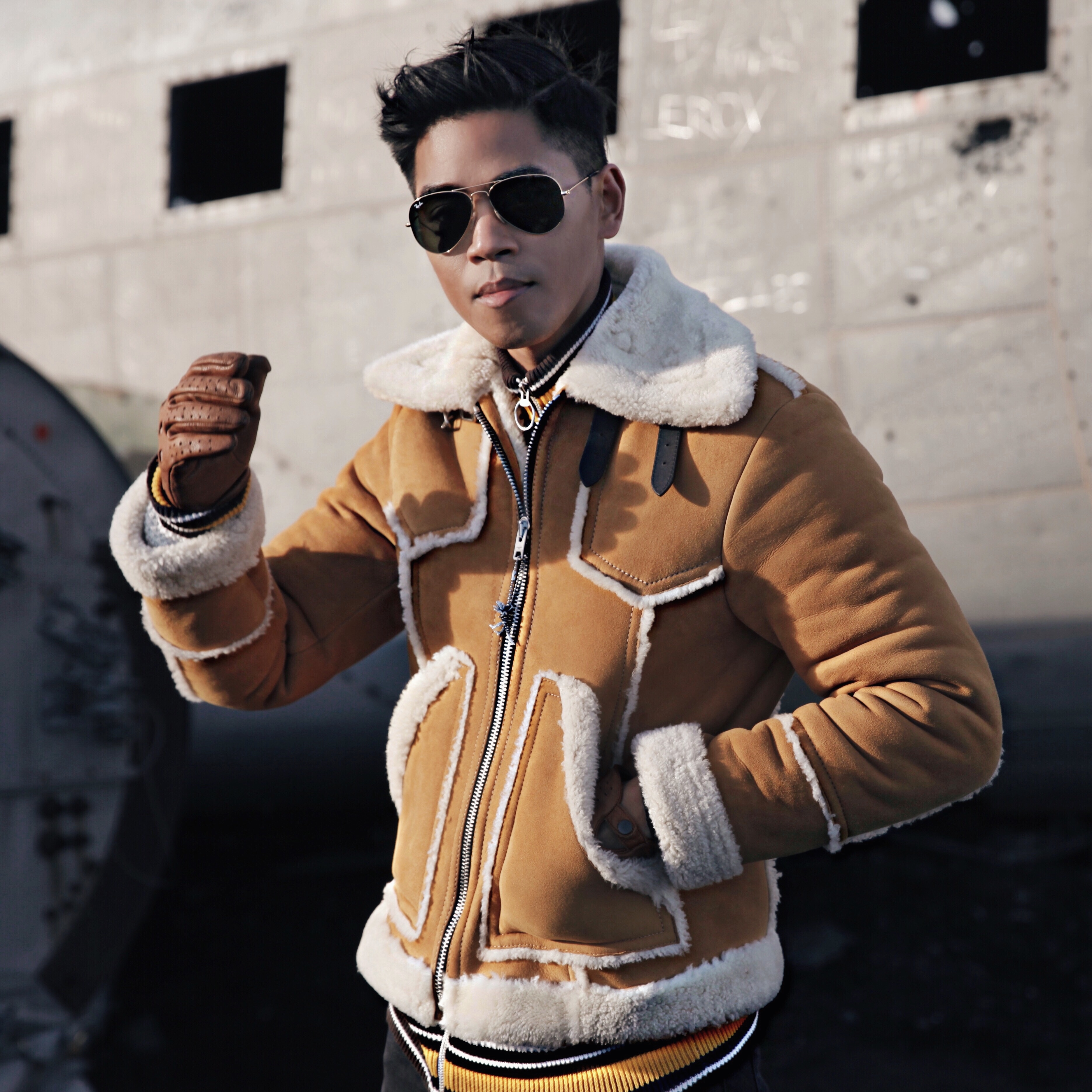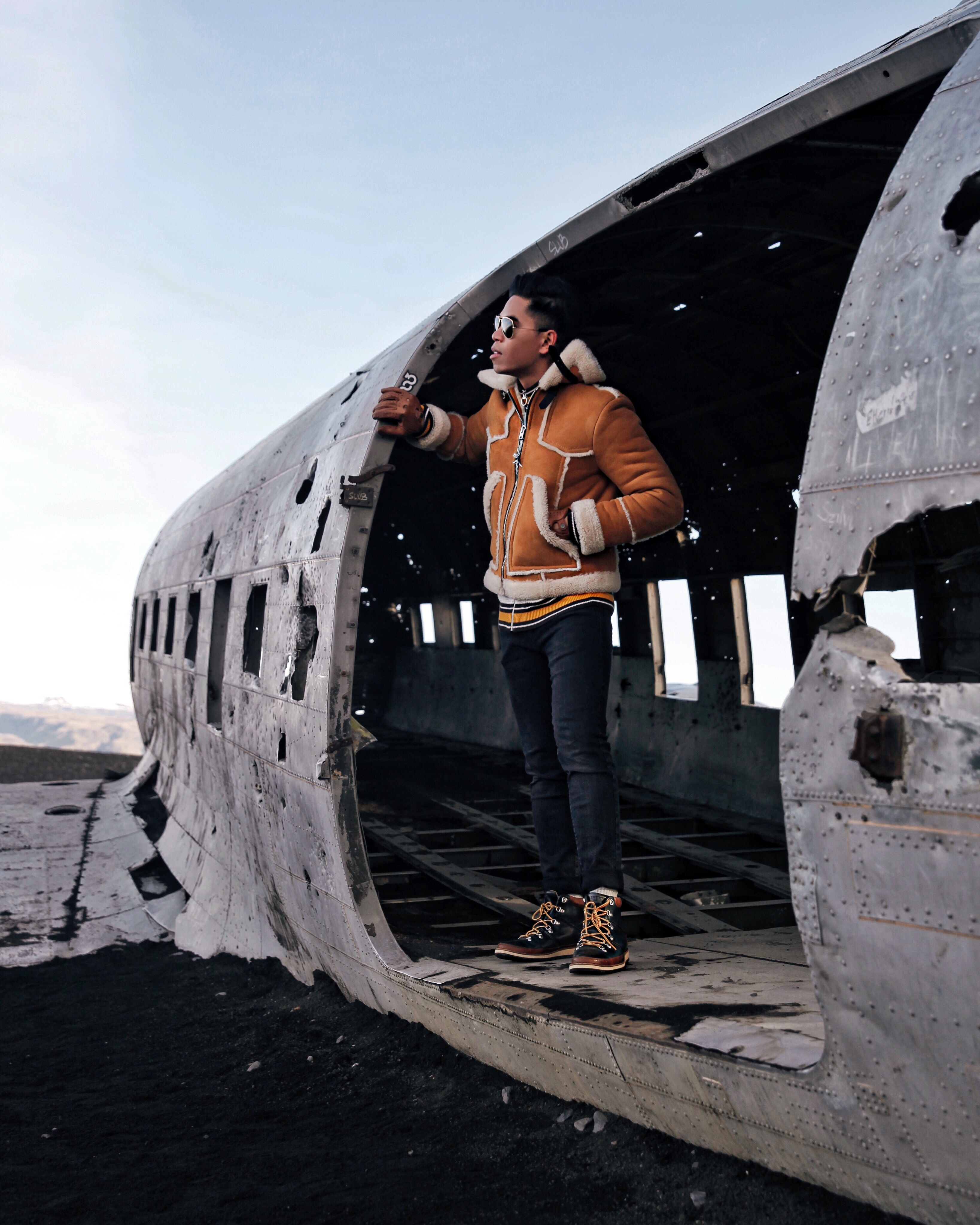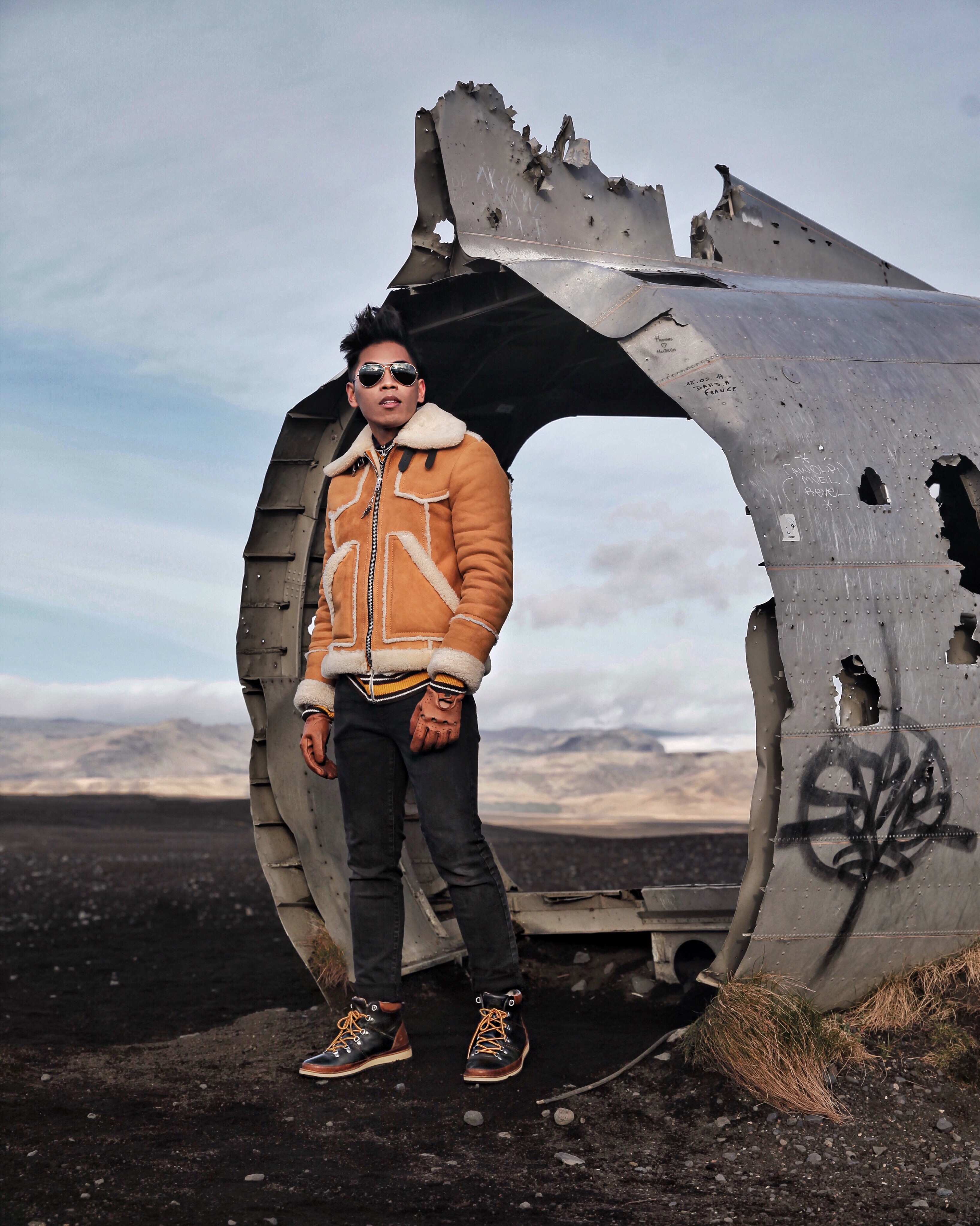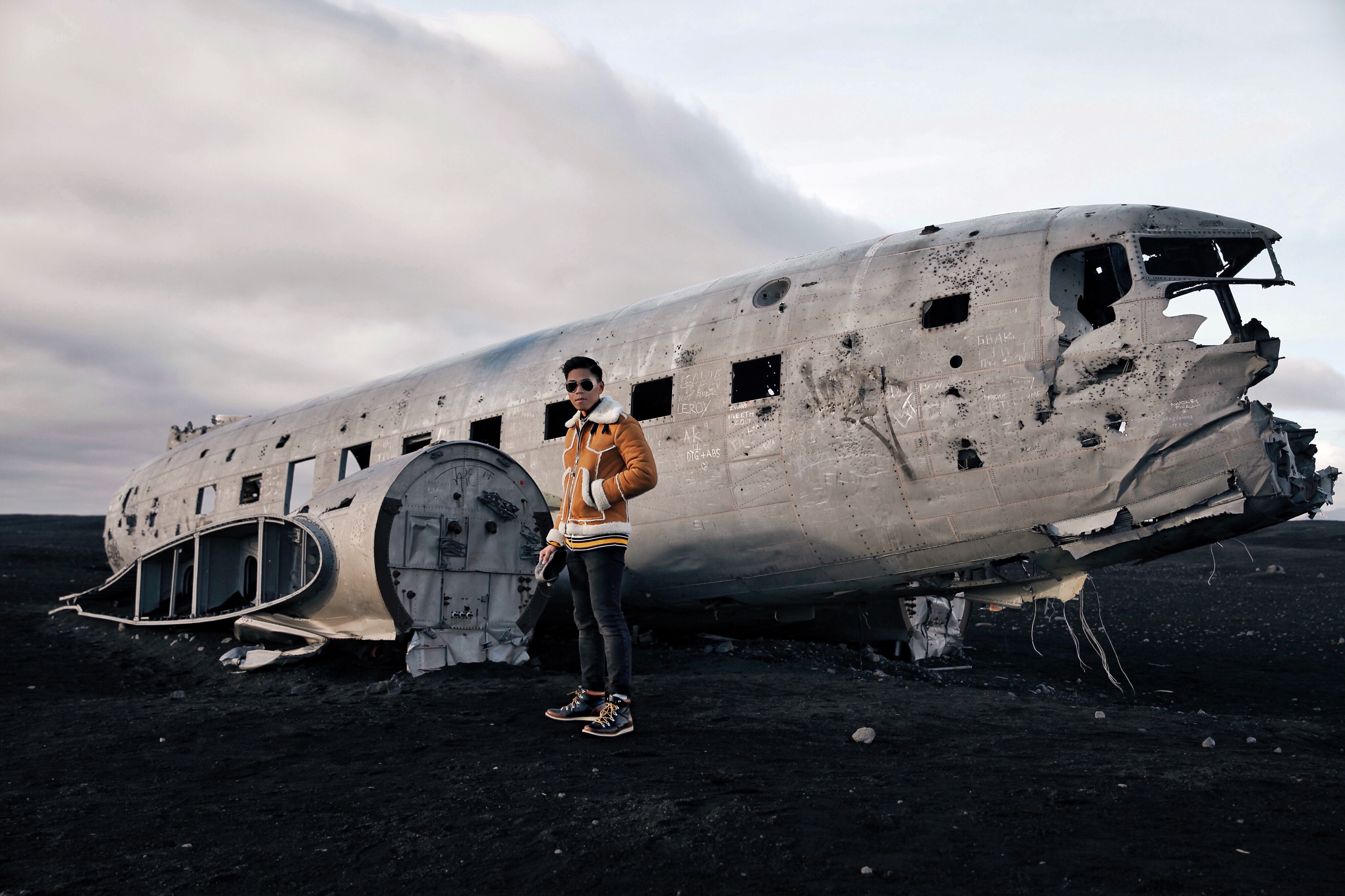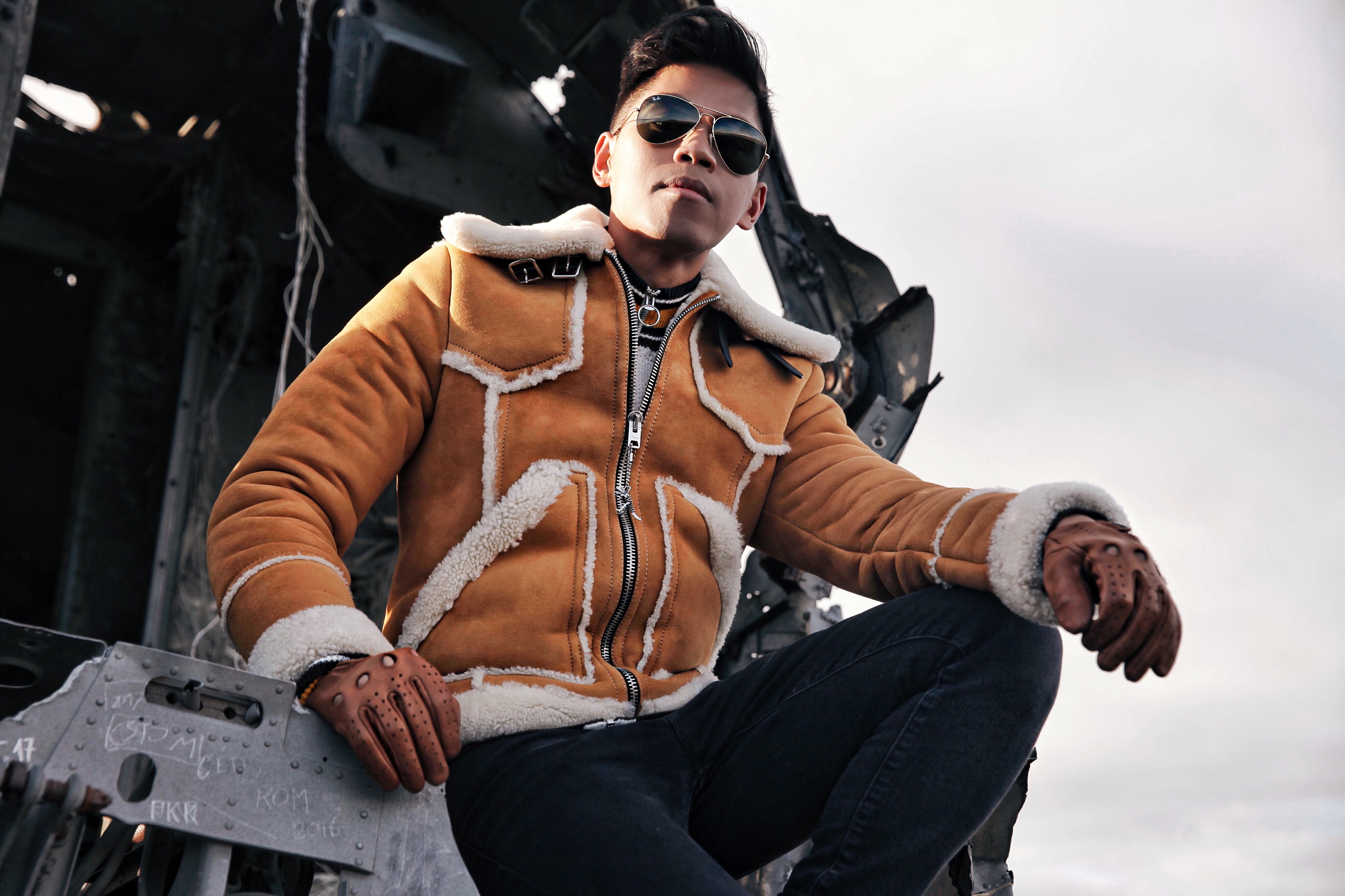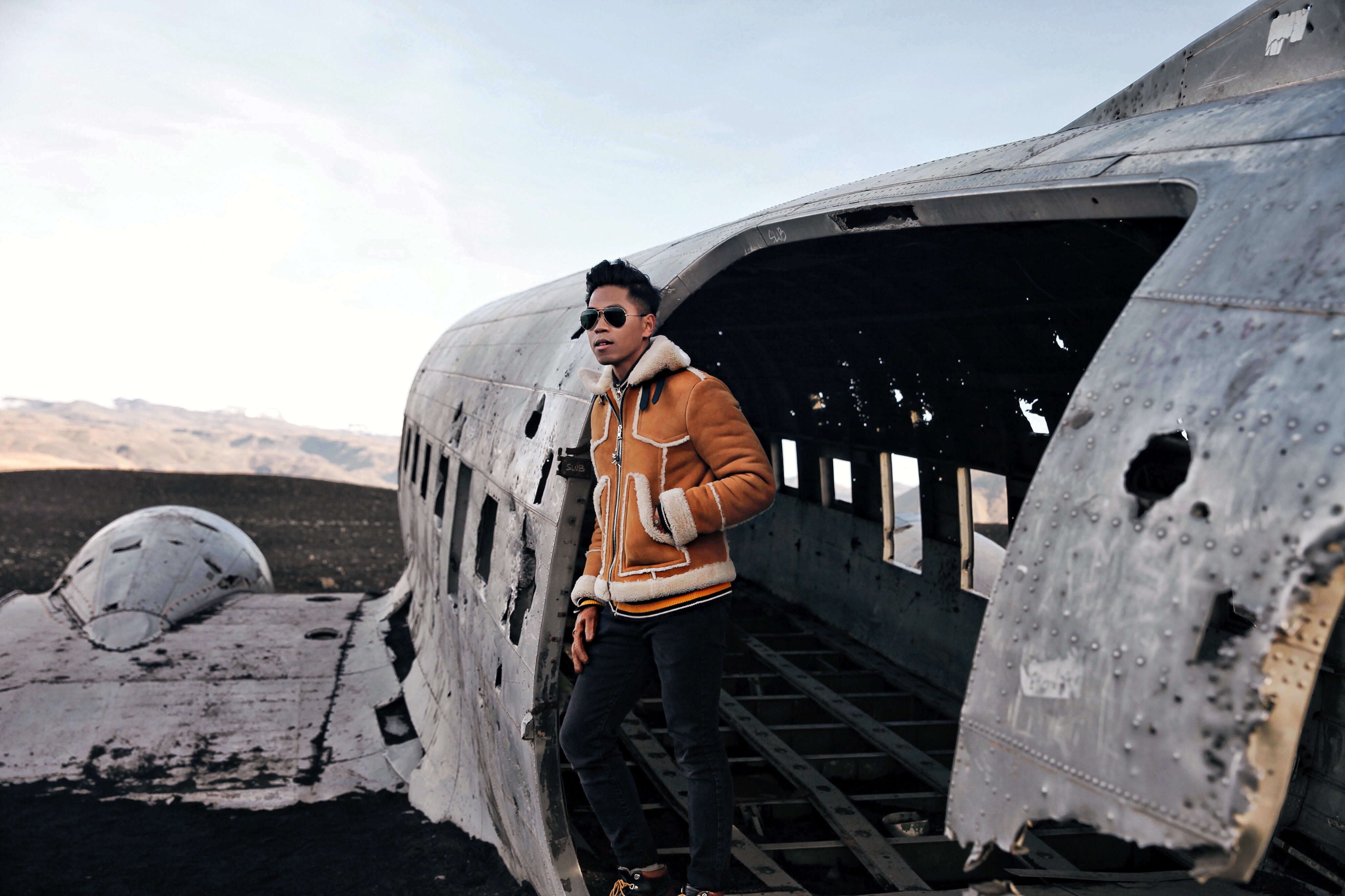 SHOP THE POST
Coach Shearling Jacket  //  ASOS Knit Track Jacket  //  Sperry Boots  //  Ray-Ban Sunglasses

---