How To Wear a Puffer Jacket This Winter
American Eagle Puffer Jacket  //  GUESS T-Shirt  //  Selected Homme Trousers  //  Nike Air Max 97 OG Silver Bullet  //  American Eagle Beanie  //  Bombas Socks

---
I swear it gets colder each year in NYC.  Just when I think I've survived the worst winter yet, this year we get hit with the unheard of, a "bomb cyclone."  Not even sure what the term means scientifically but I do know that we got a helluva lot of snow, crazy winds, and below freezing temps that feel like the coldest I've experienced…well ever!
Dressing for a New York winter can be hard to figure out when your goal is to not freeze to death but still look cool.  Luckily the latest winter trend, happens to also be the warmest.  I'm talking about puffer jackets, and thank god they're more than a technical piece of outerwear but also a style statement.  The key to pulling one off this winter is to find one that says a little something about your personal style.  From bright colors, to funky prints, and even ones that have a little shine, there's a ton of options out there!  I've rounded up just a few that are mostly all on sale and under $100 below!  If you haven't updated your coat collection yet, then I strongly suggest you take advantage of some of these end-of-season sales and get shopping!
Now although I have a few puffers in my wardrobe, this bright red one from American Eagle is probably my favorite. It's a show stopping color that's fun to pair with my more muted winter clothing color palette.  I wore it here with a hoodie and oversized tee because when it gets to be below freezing, you're gonna want the extra layers!
---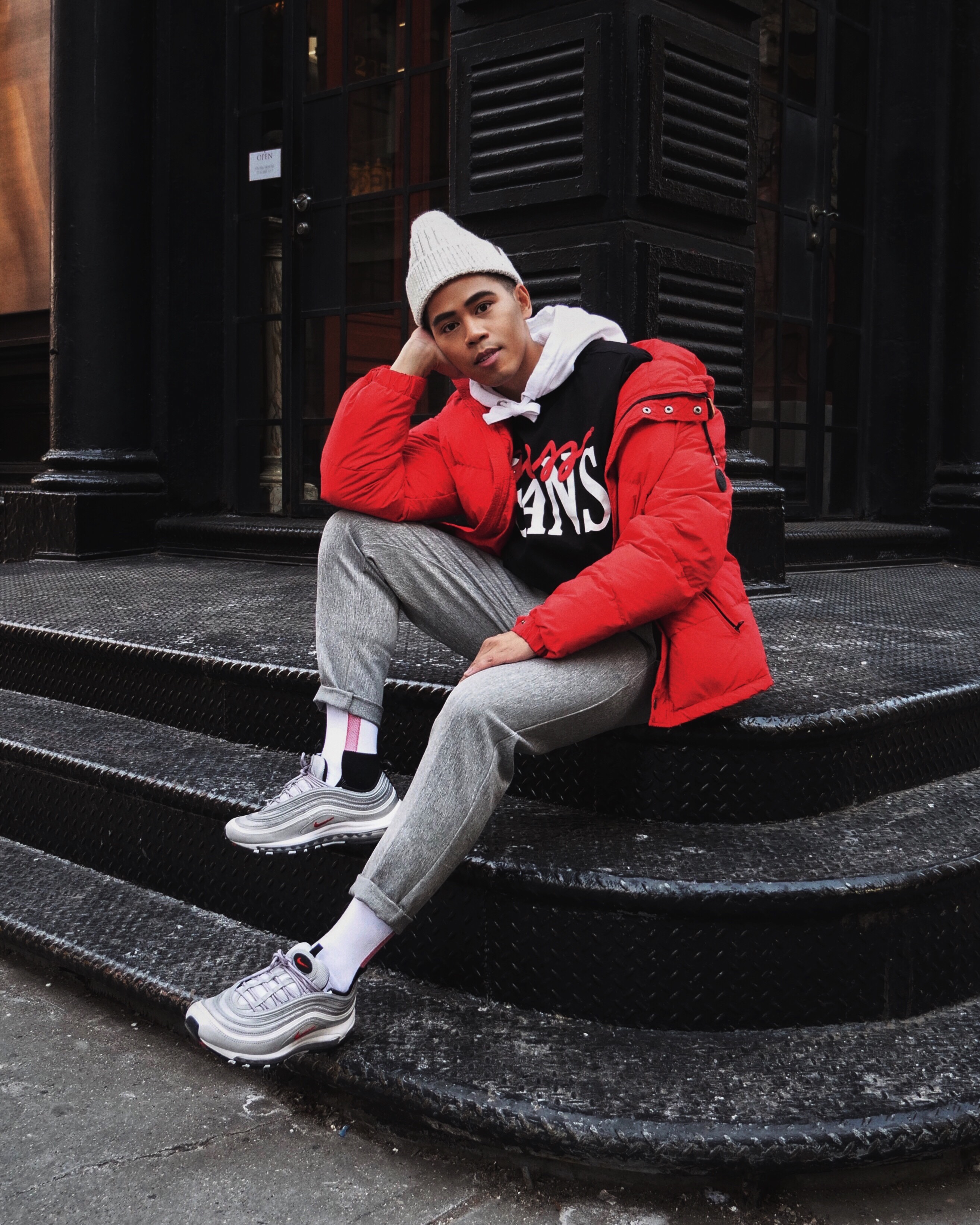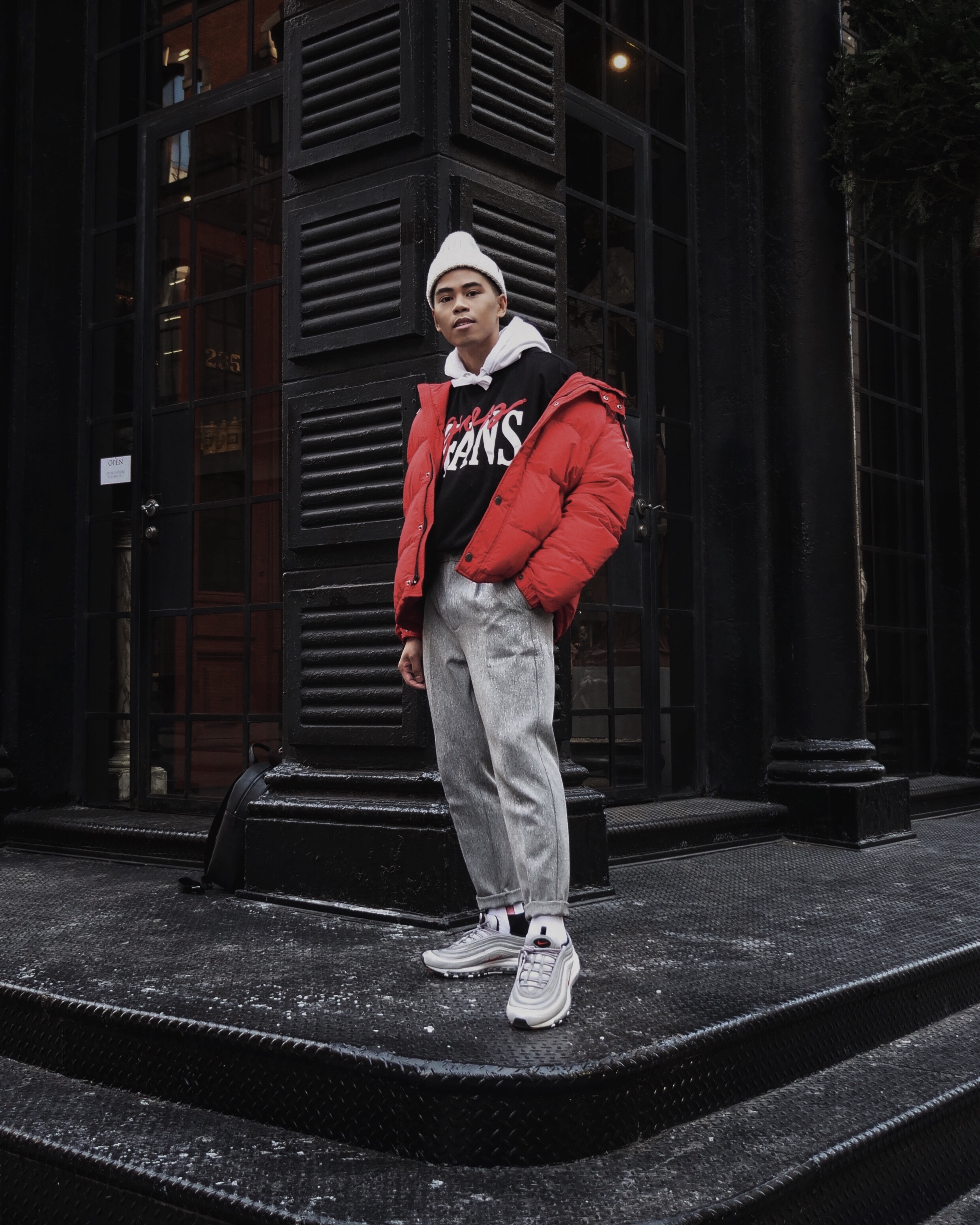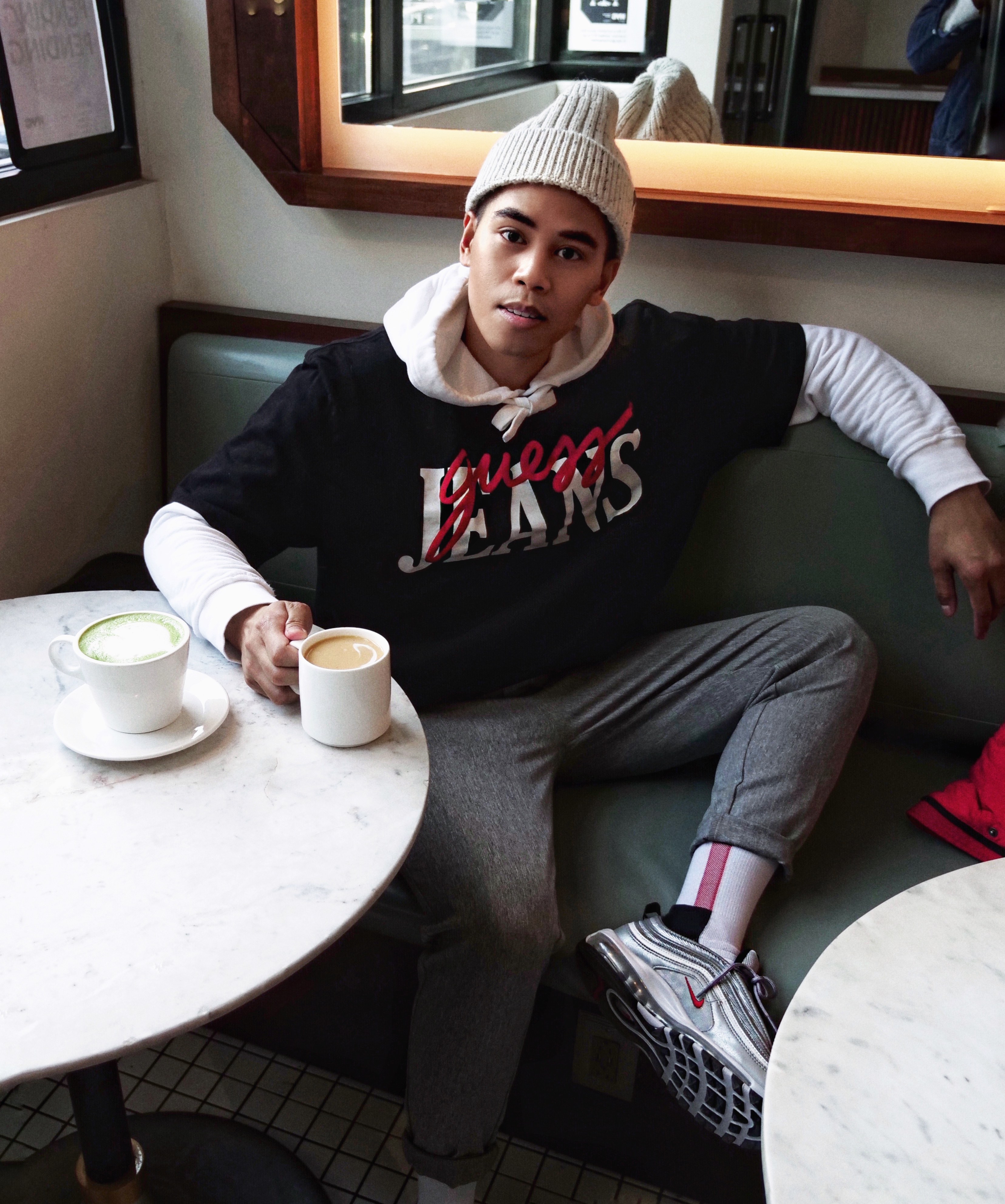 SHOP THE LOOK
American Eagle Puffer Jacket  //  GUESS T-Shirt  //  Selected Homme Trousers  //  Nike Air Max 97 OG Silver Bullet  //  American Eagle Beanie  //  Bombas Socks

---