Summer Suiting for Special Occasions with OppoSuits
Featuring OppoSuits "Shineapple" Suit
·
Can't believe I've been blogging for almost EIGHT(!!!) years now!  Like any job, it can get tedious at times but the reason I keep doing what I do is because I'm passionate about it and I of course love fashion.  If you've been following my blog since the beginning, then you've definitely seen my style transform over the years but the one thing that's always been a constant is making fashion fun again!  I'm no stranger to having fun with my outfits – I've been known to favor bold prints and bright colors – so when it came time to pack for my most recent getaway, I knew I had to bring my "Shineapple" suit from OppoSuits with me.
·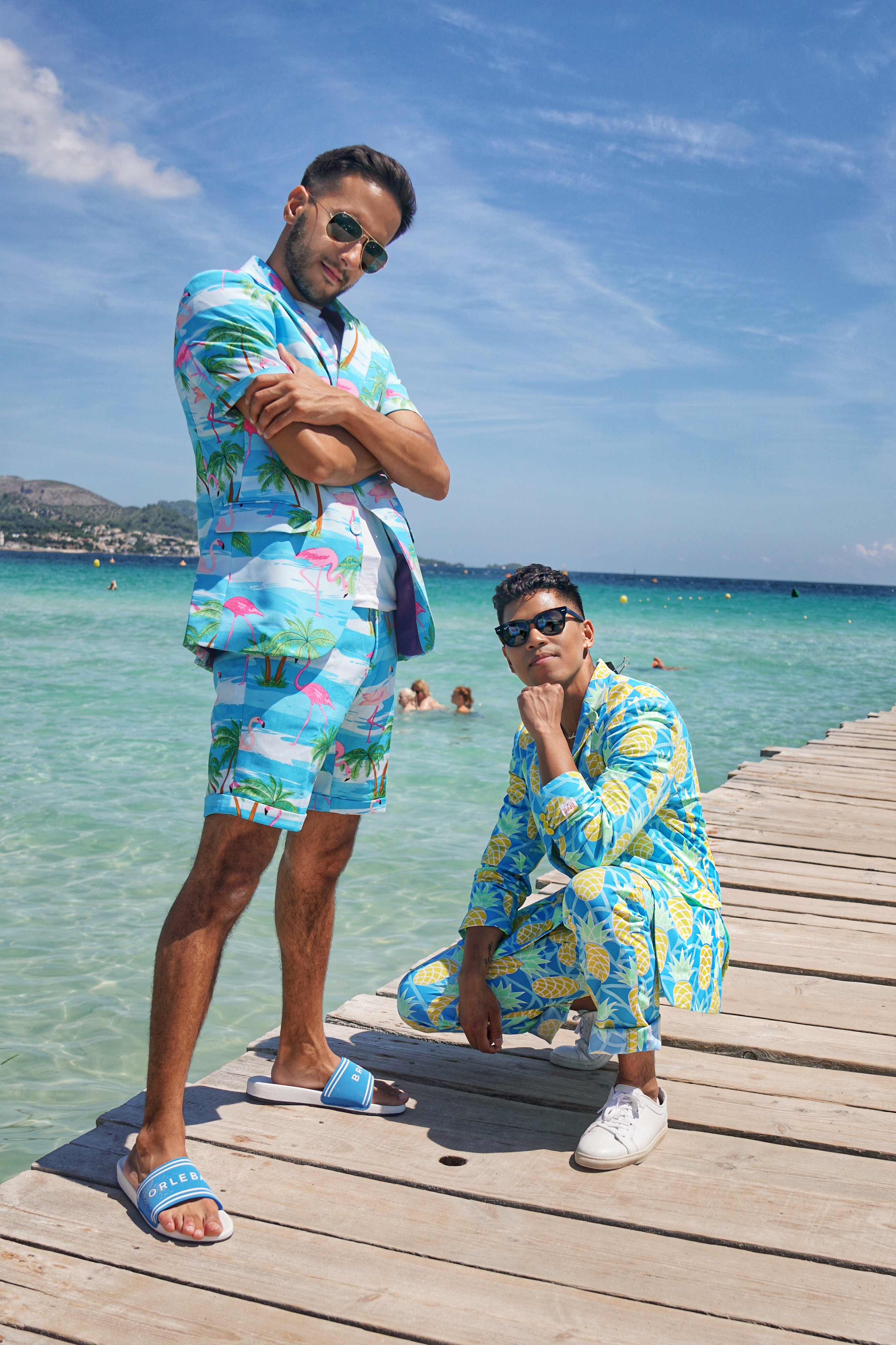 ·
If you haven't heard of the brand yet, then you should definitely put them on your radar!  A quick look through their website and you'll find a variety of suits that are anything but boring.  Flamingos, florals, fruits, and animal prints – they've got you covered (literally) for any occasion.  And speaking of occasions, there's no better time to flex your summer swag, than that special summer event.  Ditch the traditional cocktail attire and "go big or go home."  Wear one to a summer music festival. Or do it for the gram and go viral with an epic squad photo of your groomsmen or bachelor party.  Birthday suit anyone? No better day than your birthday to stunt in one of these statement suits.
·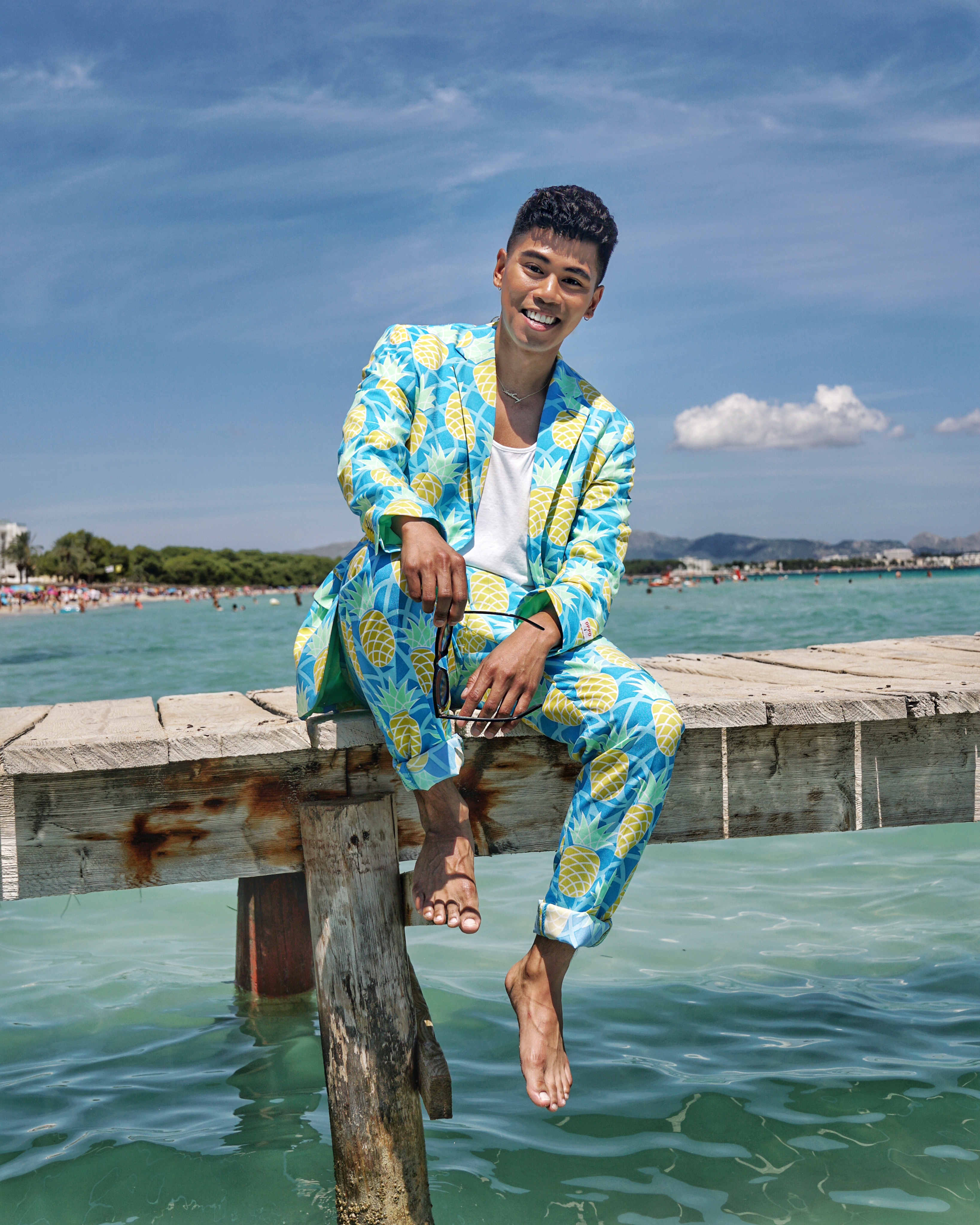 ·
For myself, I decided to bring some of my own tropical flavor on my trip to Mallorca.  Nothing says summer glow up like OppoSuit's "Shineapple" suit so it made the perfect outfit for a vacation night out on the town. Not to brag or anything…. but I'm pretty sure I was the life of the party in this suit!  It definitely garnered a lot of attention and was a great conversation starter for sure!
·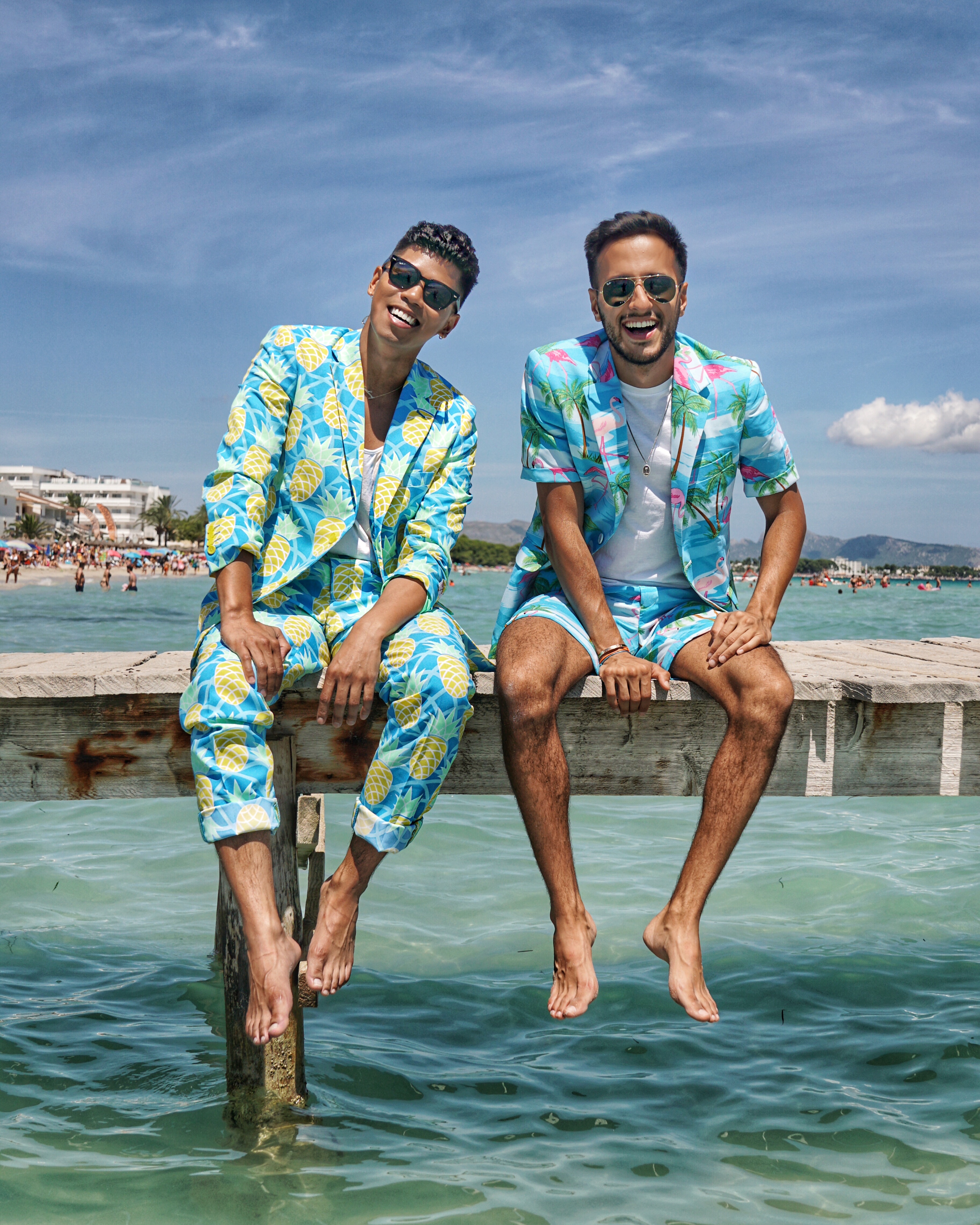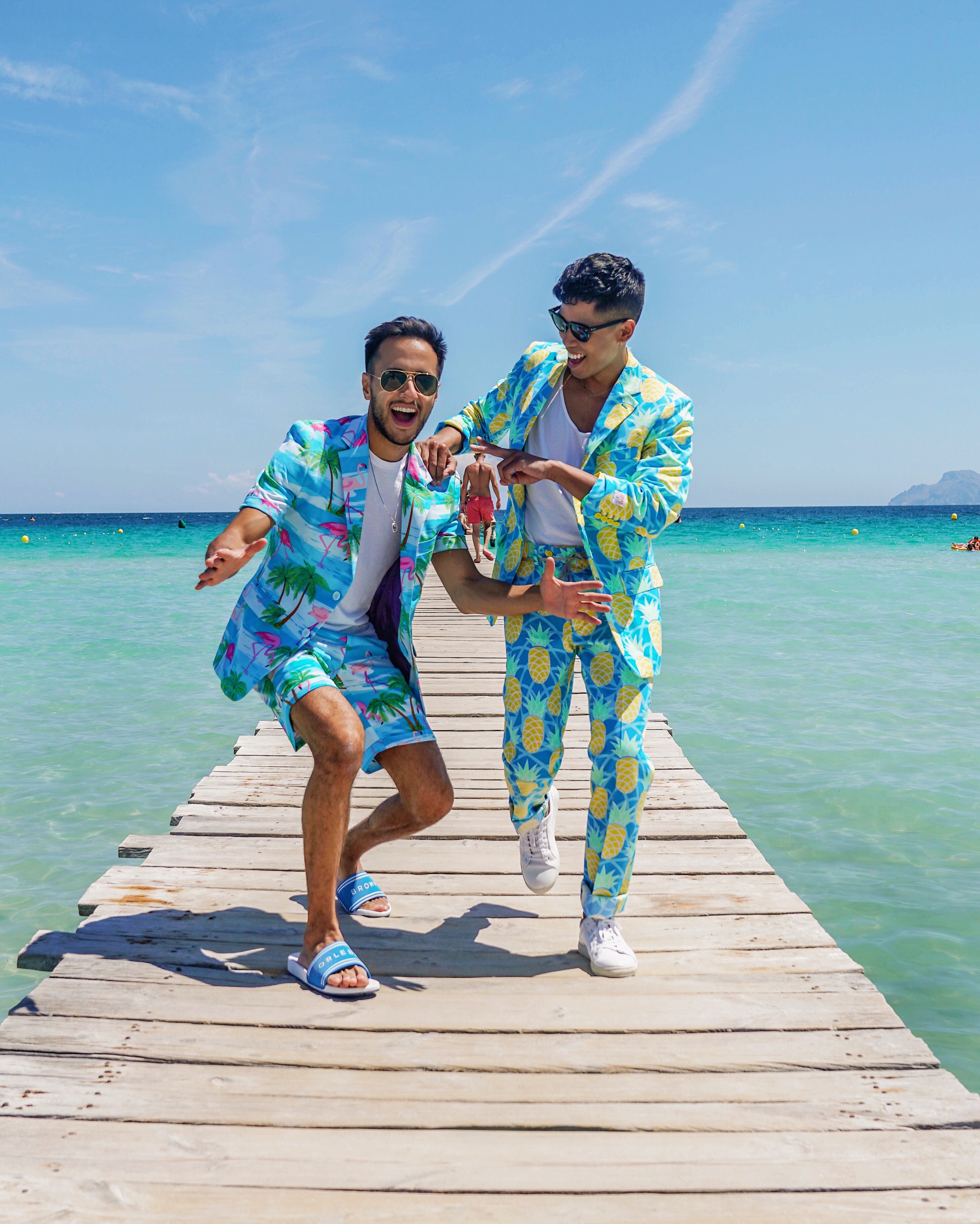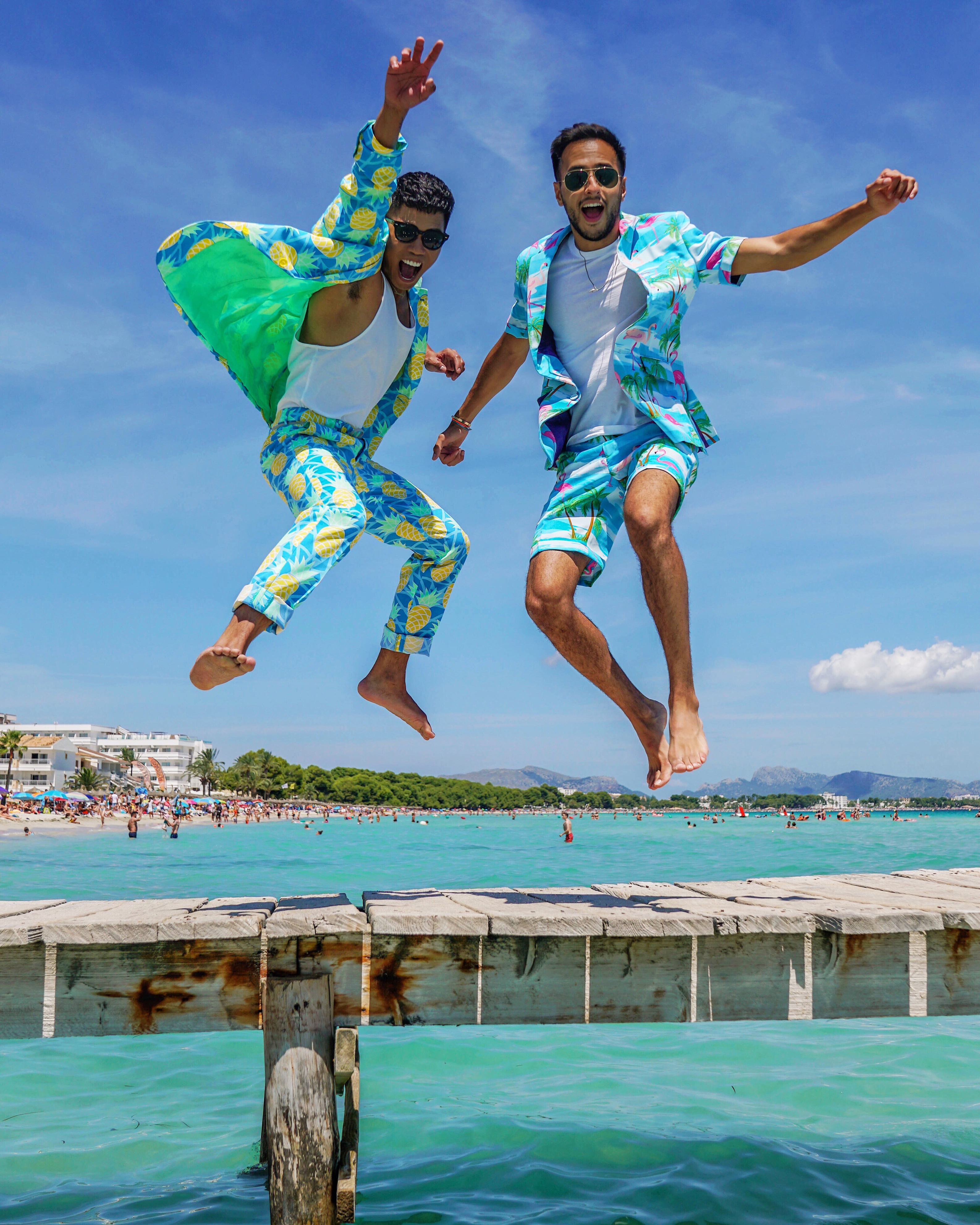 ·
Oh and if you really wanna go in on a full style statement, each OppoSuit comes complete with a matching tie in the same print!  My suit even comes in a short-sleeve, short-pants (aka shorts) version for those especially hot summer occasions. So what do you think? Are you bold enough to make some waves this summer in OppoSuits?
Get your own here!
·
---
Disclosure:  This post was created in partnership with OppoSuits.