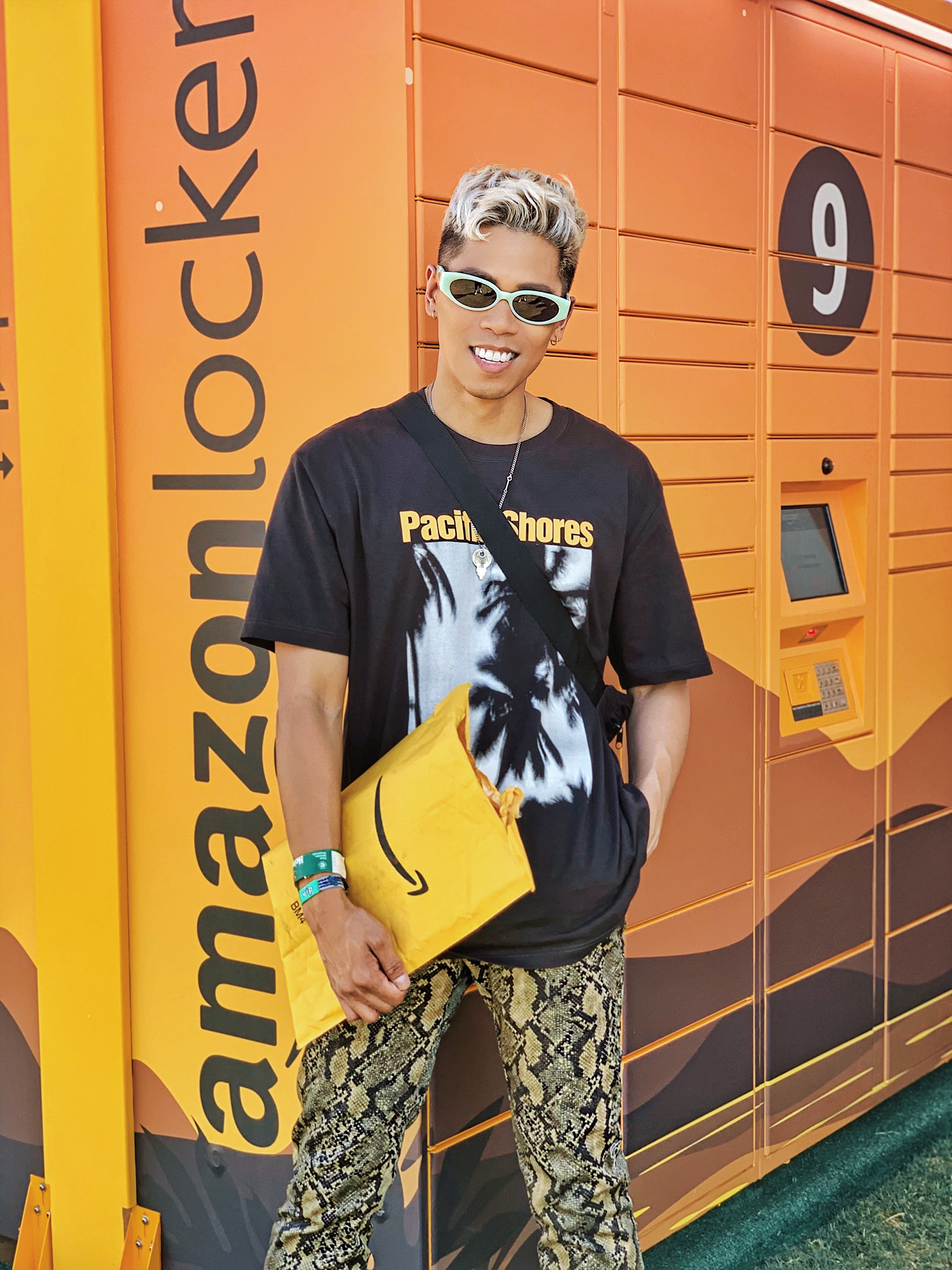 Festival Essentials Delivered Straight to The Festival Grounds
Disclosure: This post is brought to you by Amazon. While this was a sponsored opportunity, all content and opinions expressed here are my own.
---
When two of your favorite companies join forces the results are bound to be epic! So what am I talking about exactly? Well this year, Amazon has teamed up with Coachella to bring their Amazon Locker service directly to the festival grounds.

Now I'd consider myself a professional Amazon shopper since I shop their website for just about anything I need from home and pantry items to tech and fashion. The convenience of their super fast and low cost shipping combined with the wide variety of products they offer is unbeatable! And now all that convenience is being offered to festival goers at Coachella!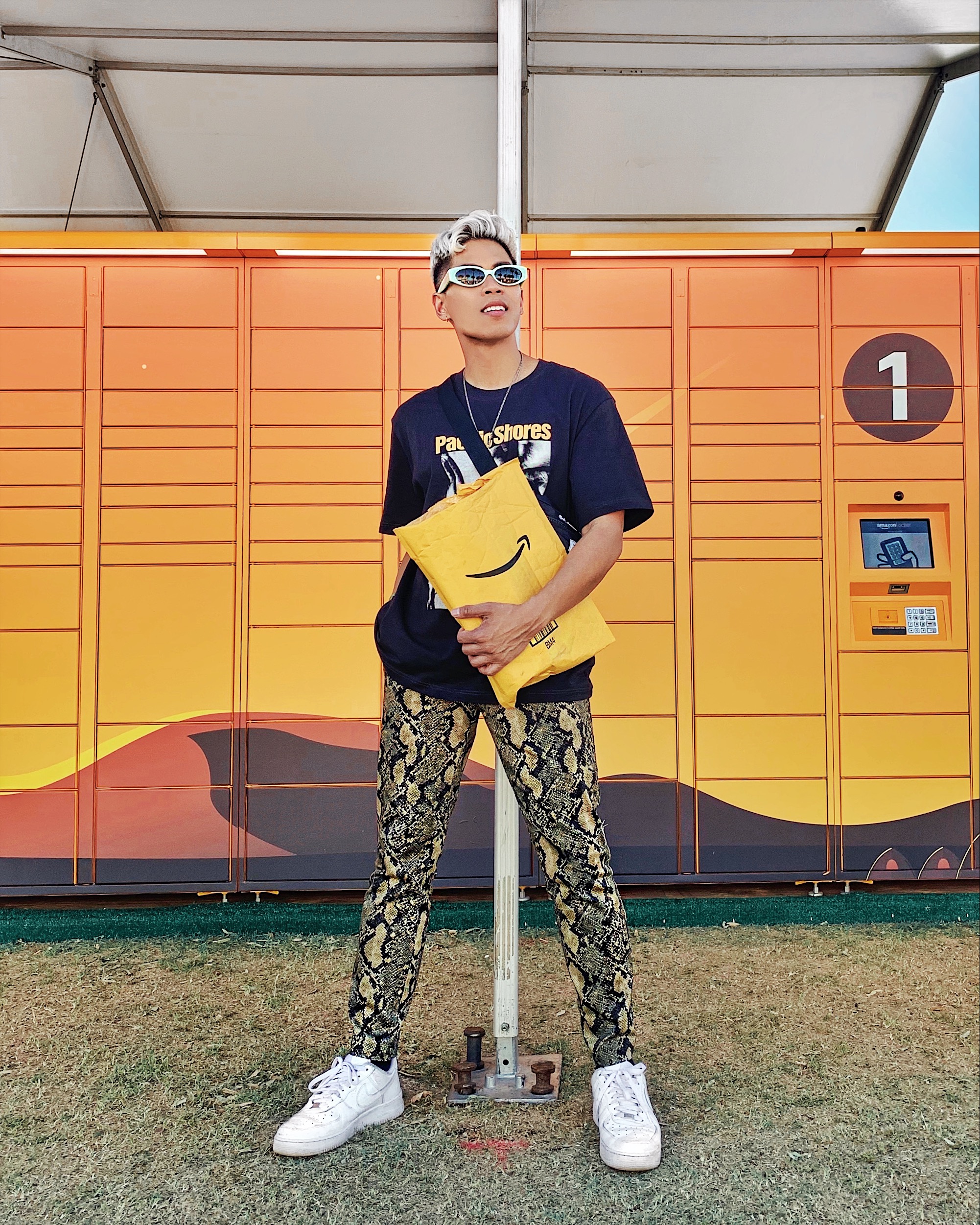 As someone that's been to Coachella 4 times now (this past weekend was my 4th) I know how crazy it can be packing for the festival. With a lot on my pre-chella to-do lists, I without a doubt forget to pack something I need. This year Amazon Lockers at Coachella have solved this problem, by curating a storefront of Coachella festival essentials right on their site and also offering delivery of these items straight to the festival grounds for weekends 1 and 2 of the festival!

Since weekend 1 has already passed, customers attending the second weekend of Coachella can ship directly to the festival starting on Thursday, April 18 at 6 a.m. PT. The deadline to place orders for delivery during Weekend 2 is Sunday, April 21 at Noon PT. Orders placed by Noon PT on festival days (April 19-21) will receive same-day delivery at no additional cost.

I recently tried out the Amazon Lockers at Coachella experience during weekend 1 and it was a total lifesaver! First of all, I forgot 2 very important items with me that I always end up needing at the festival – chapstick and a water bottle! When you're in the desert – it gets hot, and I mean really hot! My lips always dry out and I end up drinking a ton of water. My first 3 years I ended up spending too much on buying enough bottled water to keep me hydrated so I ended up ordering a new plastic refillable water bottle using Amazon Lockers for this year! I placed my order on Thursday afternoon and by Friday AM before I left for the festival I received my email saying that my items were ready to pick up at the festival!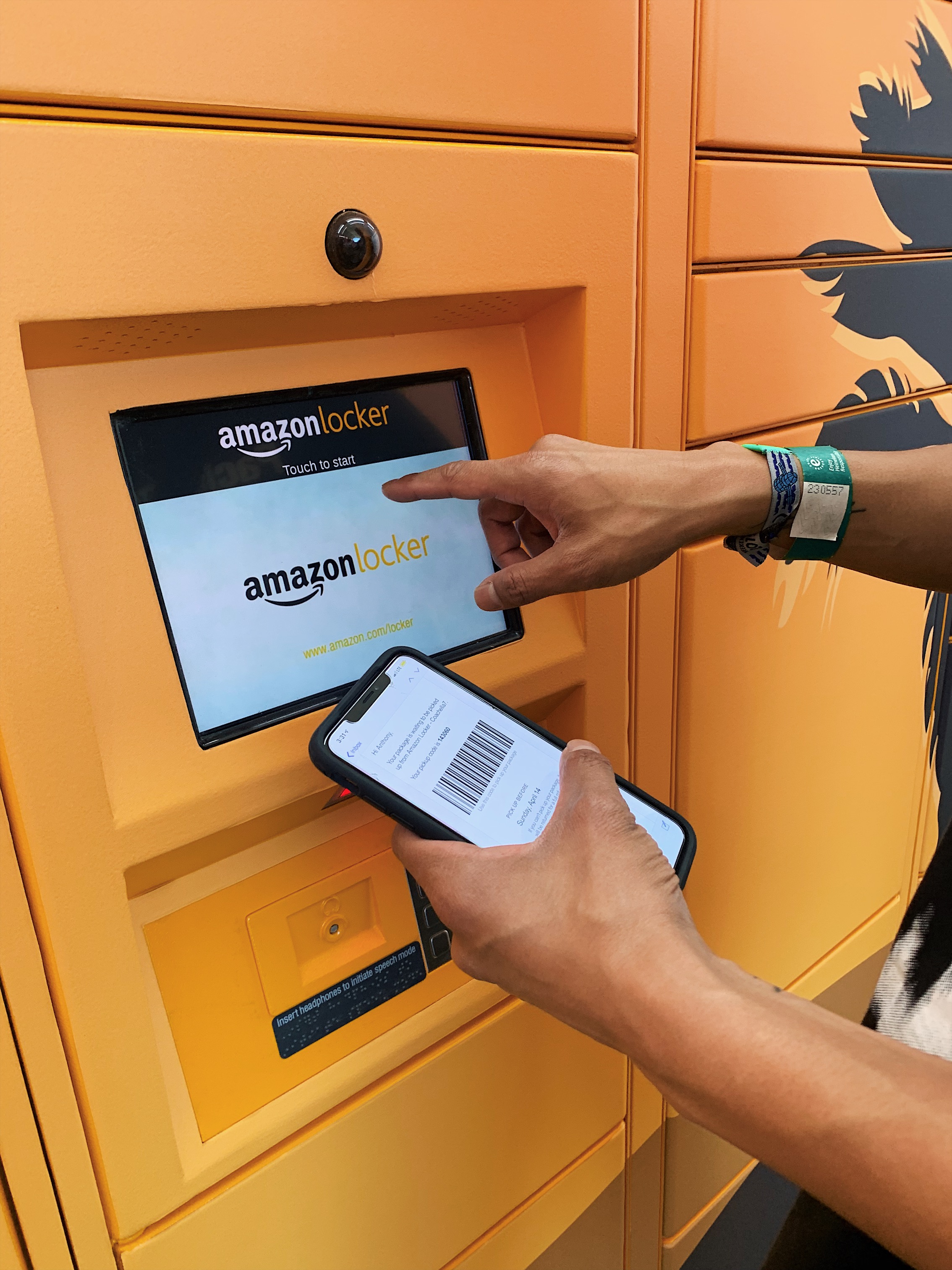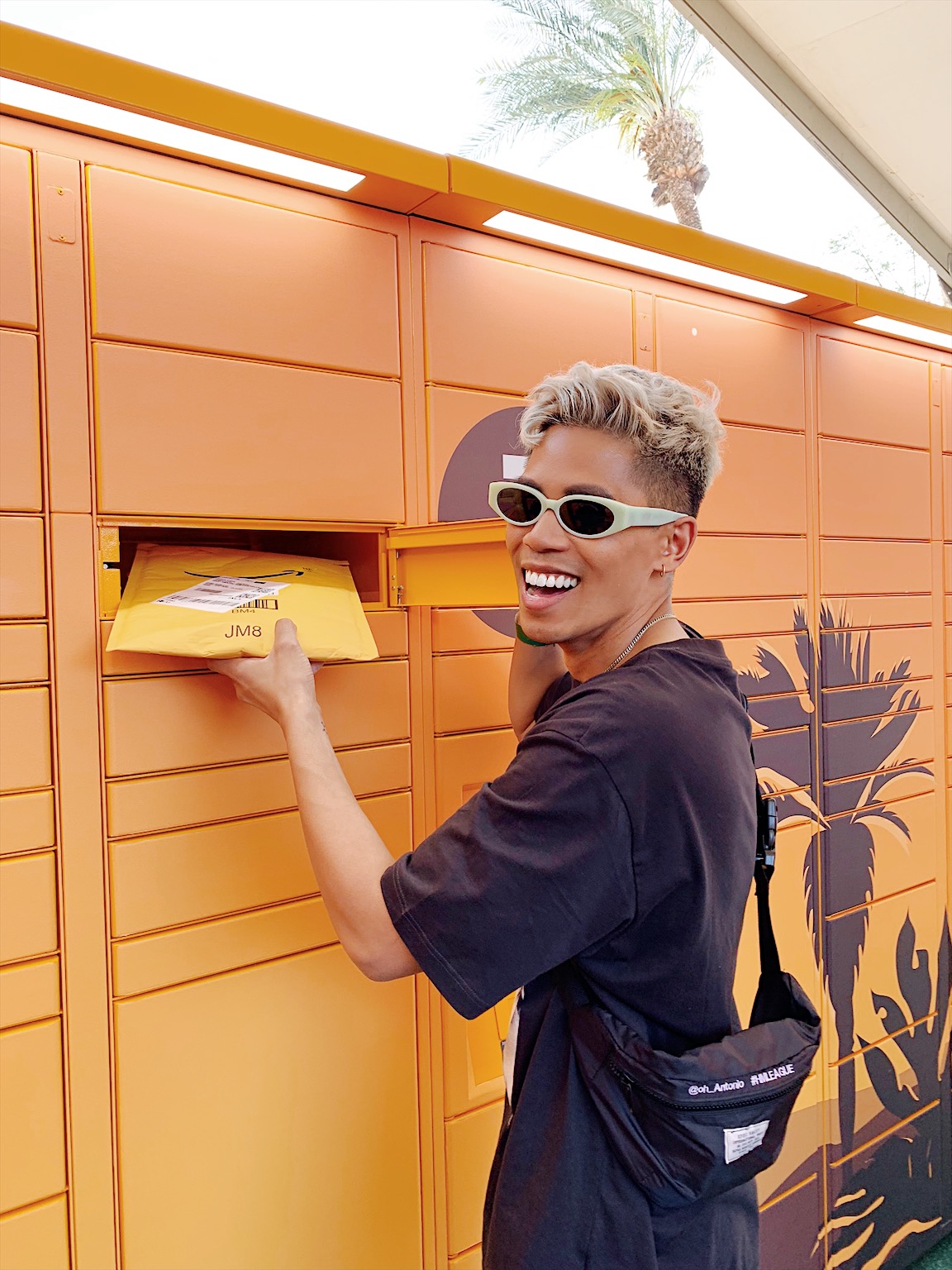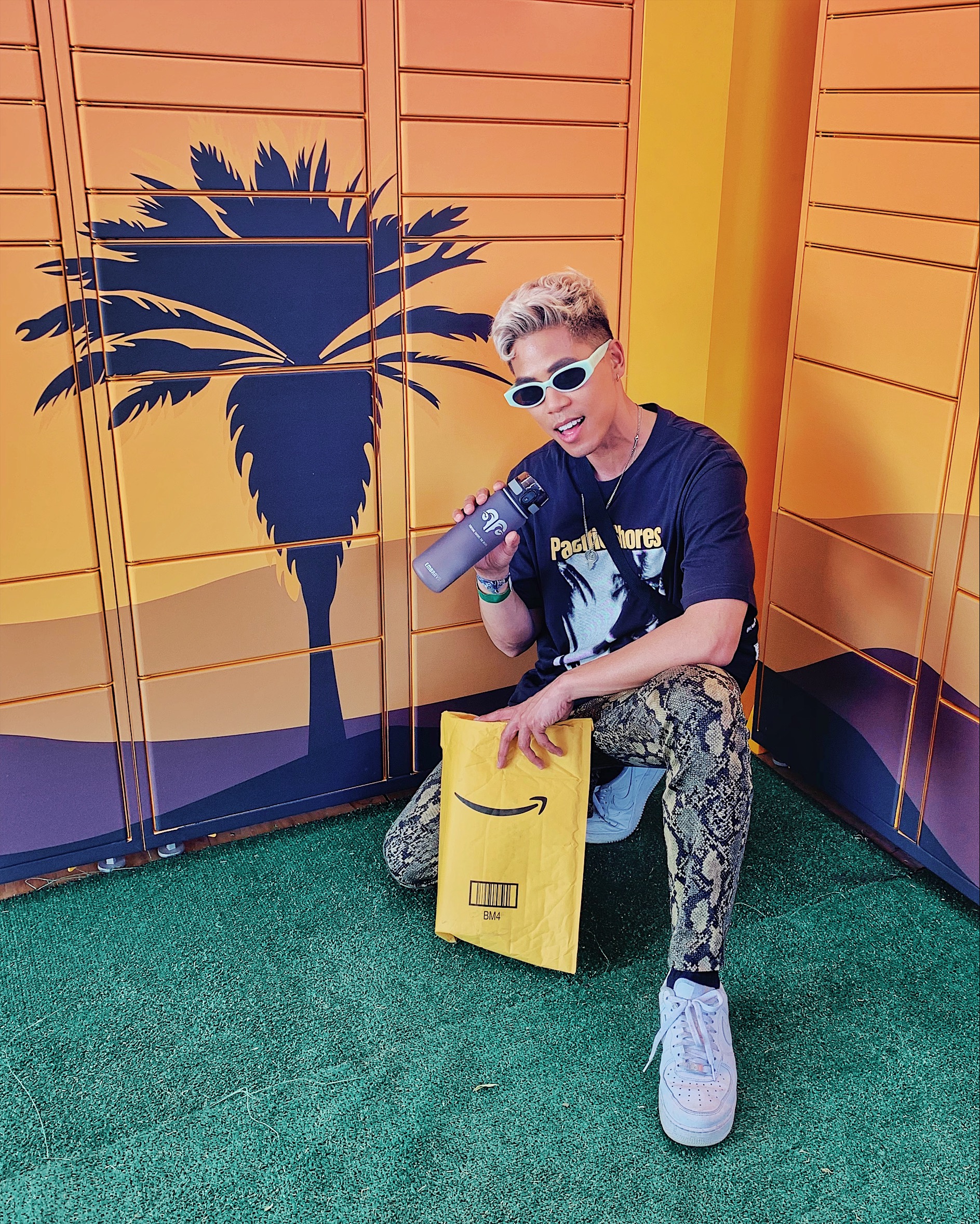 Once you're at the festival the lockers are conveniently located in the middle – about equidistant from the VIP and General Admission entrances – right by the food court! All I had to do was scan the barcode from my Amazon email with the pickup info at the Amazon Locker station that corresponded with my pickup locker. Once I did that, the Amazon Locker opened up to reveal my order nicely packaged inside with the familiar Amazon smile logo. Simple as that!

If you're heading out to weekend 2 of Coachella and find yourself in need of some extra festival essentials then definitely take advantage of the Amazon Lockers. There's a whole list of festival-approved items you can have delivered straight there – including sunscreen, battery packs, gum, and instant cameras! Just check out the Amazon at Coachella storefront to see everything they have to offer! Til then, be sure to check out my recent Instagram posts to get some festival fashion inspo and let me know who you're excited to see!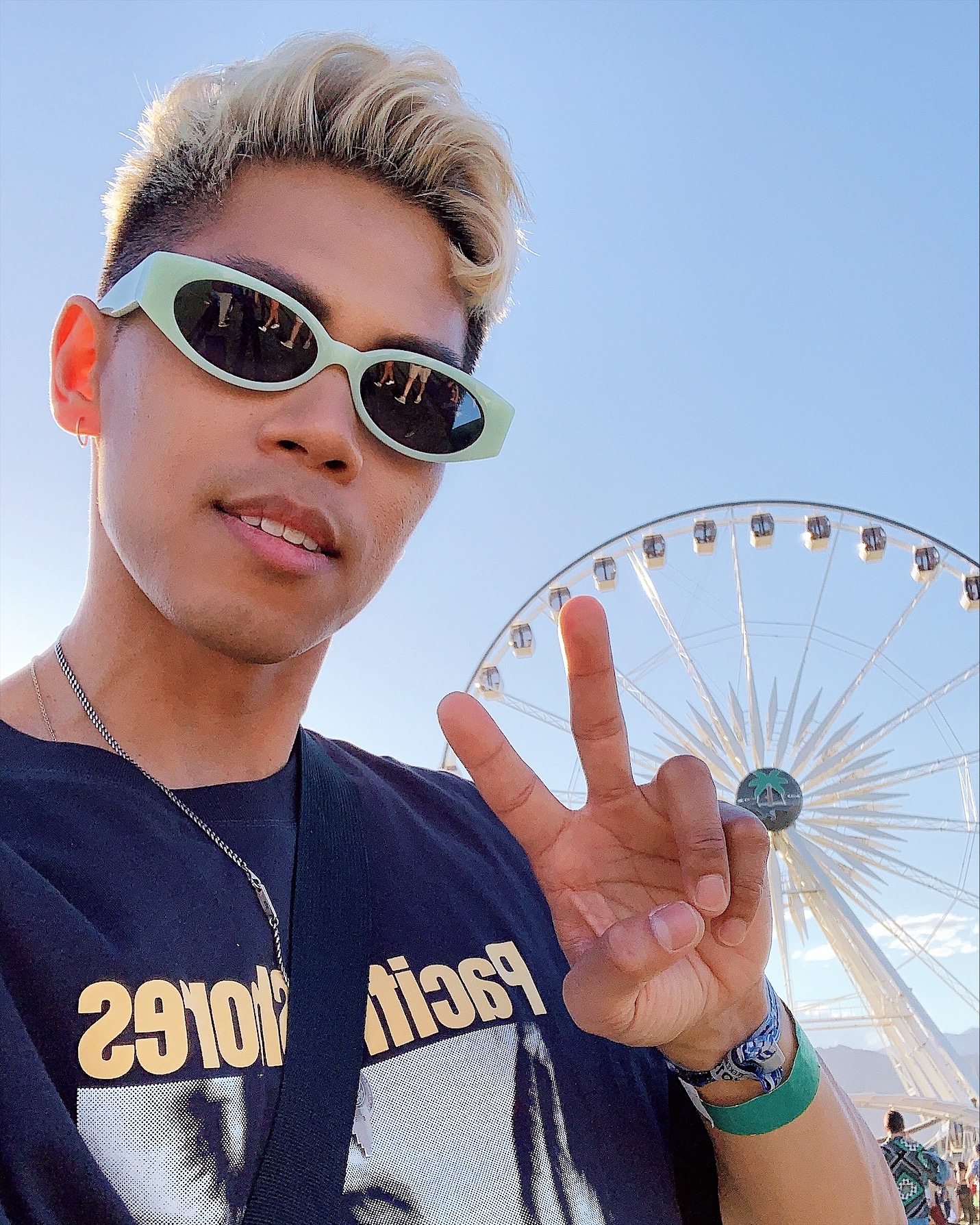 ---