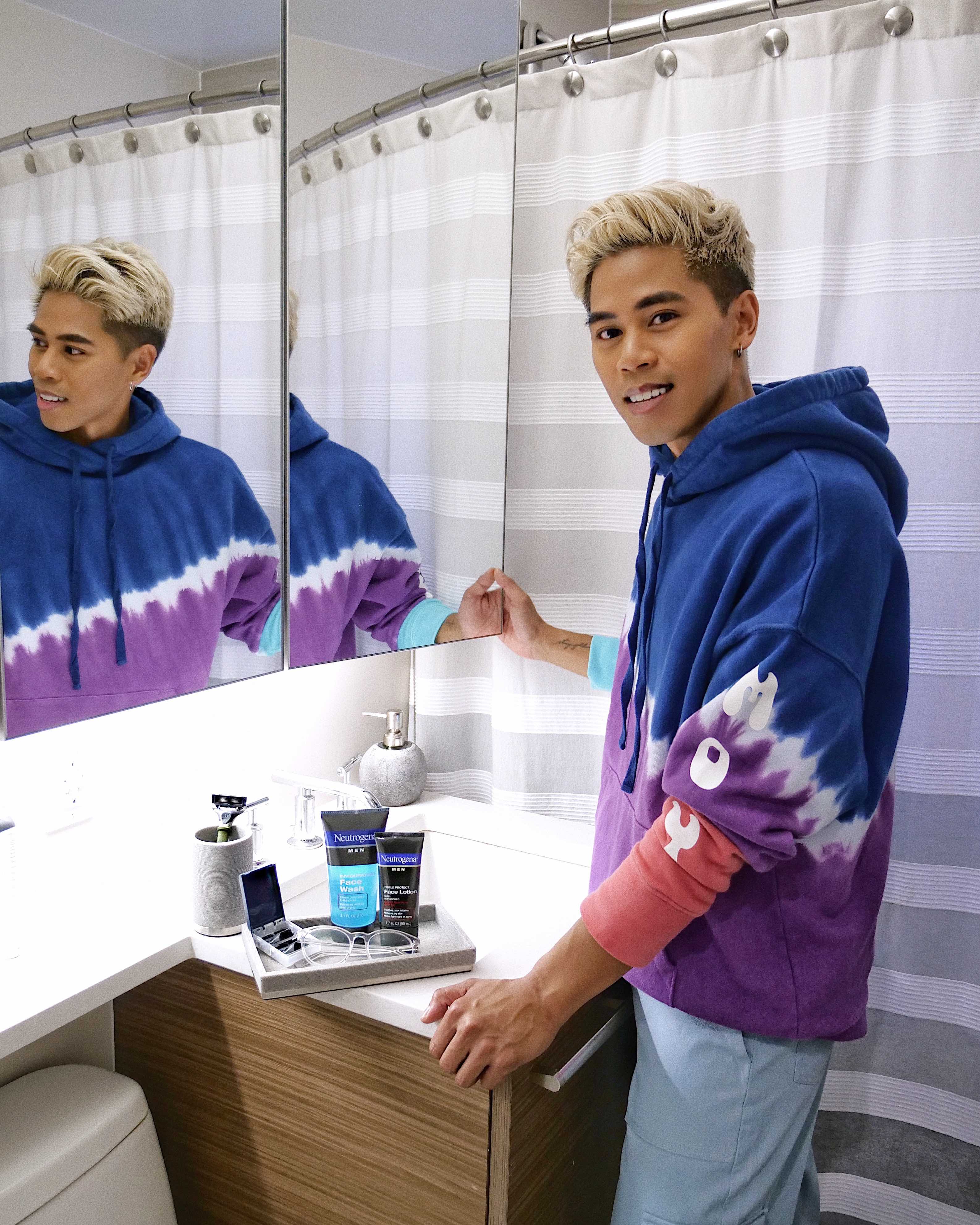 A Guide to Men's Grooming
It's no secret that looking your best makes you feel like your best which is why I believe it's so important to stick to a simple grooming routine. Now I know there are still a lot of guys out there that shy away from grooming. Some don't think they need it, some are just too lazy, and still others are actually into the idea but overwhelmed and don't know where to start. Whatever the hesitation may be, I'm here to tell you that everyone, guy or girl, can benefit from a little self care and pampering, and I'm going to break it down for you in the simplest way possible. So here we go!
---
Let's start with what products you'll need. Each product corresponds to a step in your grooming routine, so remembering your regimen should be as easy as opening your medicine cabinet! I'm going to take you through the essentials you should have on hand, which by the way, are all available at Walmart. Whether you order online or shop in store, Walmart's a one stop shop for your grooming needs that's easily accessible to all and at a price everyone's able to afford. And if you're feeling a little fancy, you'll be happy to know that Walmart now offers elevated products in beauty and grooming from top of the line brands and with the finest ingredients. So go ahead and #treatyoself! Without further ado, check out my grooming checklist below.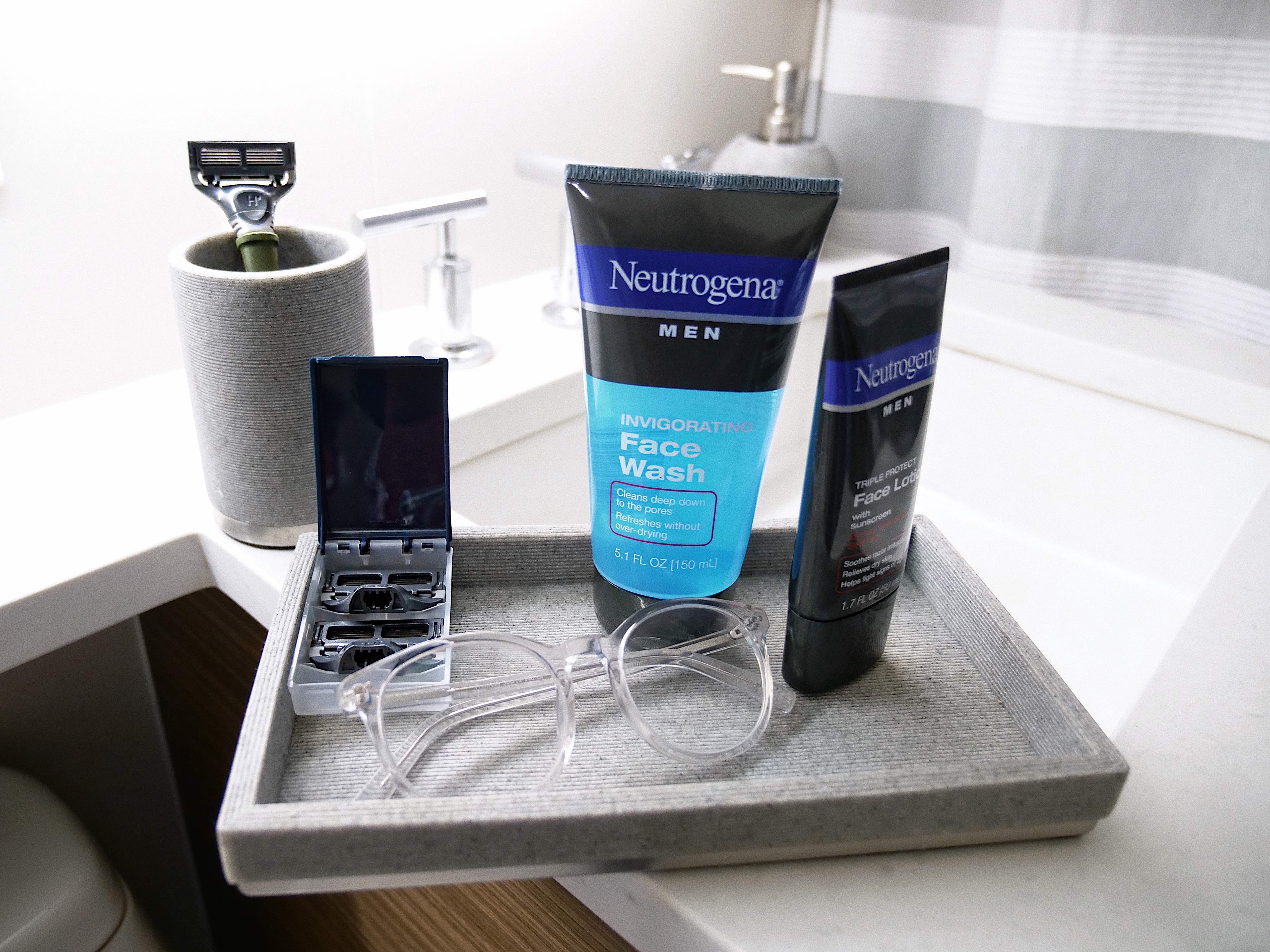 1 – Facewash
Clear, glowing skin makes the best first impression so get in the habit of using a facewash instead of the bar of soap in your shower. I like one with a gentle exfoliant to remove deadskin and I wash my face once a day in the shower or anytime after I workout.

.
2 – Moisturizer
Staying hydrated is the key to smooth soft skin so moisturizer is a must! Use it everyday after you wash your face and especially in the winter months when the air it's cold and dry. Double up by using one with SPF to protect against the sun as well.

.
3 – Shampoo + Conditioner
I mean this is a given because everyone's daily routine includes a shower, but what's not always obvious is what products you should be using. Ever since going blonde I have to pay extra attention to my haircare to protect it from damage, but in general when it comes to picking shampoo and conditioner look for ones that are sulfate free so they're not harsh on your hair. Also don't be afraid to skip shampooing to let your hair maintain it's natural oils. It's perfectly okay to condition your hair everyday but only shampoo 1x or 2x a week. For guys in a hurry, try a shampoo & conditioner in one.

.
4 – Soap + Bodywash
I like to use ones that are extra hydrating so your skin stays soft which is especially important in the winter. If you don't use a loofa or a washcloth, try a bar soap with gentle exfoliating beads to use once a week to get rid of any dead skin.

.
5 – Hair Styling Product
These days the natural look is in more than ever so I like to use a hair creme or paste with flexible hold that you can restyle and maneuver throughout the day. When it comes to shine, I prefer a low shine or matte finish so it doesn't look like you're using too much product and your hairstyle has more of an effortless feel.

.
6 – Razors & Shaving Cream
Depending on how you rock your facial hair – whether it's clean shaven or bearded – will depend on what products work best for you. Since I'm clean shaven I like to use a triple blade razor for a close shave along with a shaving gel for sensitive skin. For guys with facial hair, a trimmer would probably work better in between shapeups and maybe some beard oil to keep your facial hair moisturized. I'm including a few of my favorites and some recommendations for shaving below.

---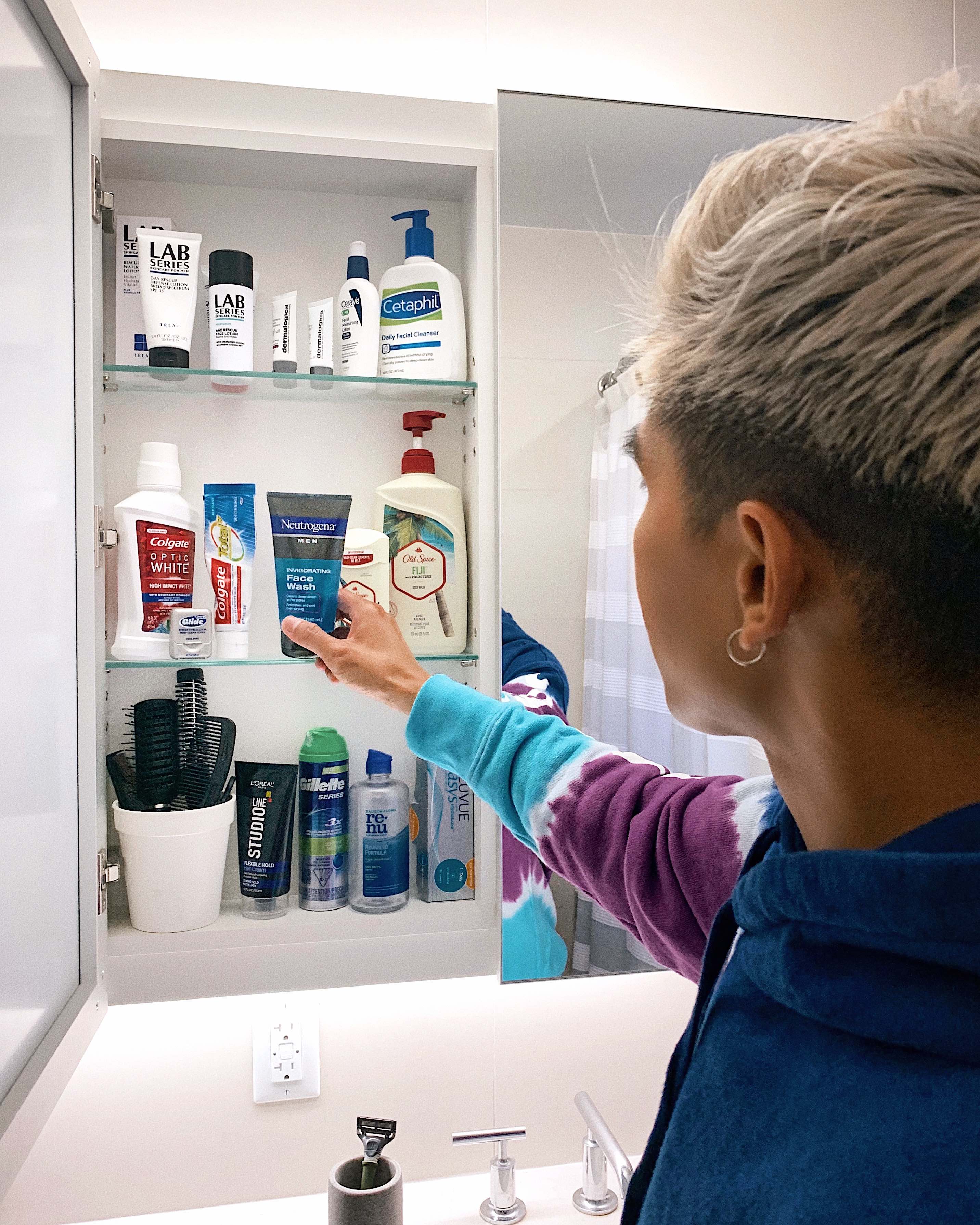 And there you have it! Six essential products for an easy six step basic grooming routine that any guy can take on. And to be honest, you were probably doing half these steps anyway, so it doesn't seem that bad to add the few ones you were missing right? Hopefully now with some of my tips, insights, and recommendations, at least you'll be grooming with the right products!
---
Disclosure: This post is brought to you by Walmart. While this was a sponsored opportunity, all content and opinions expressed here are my own.