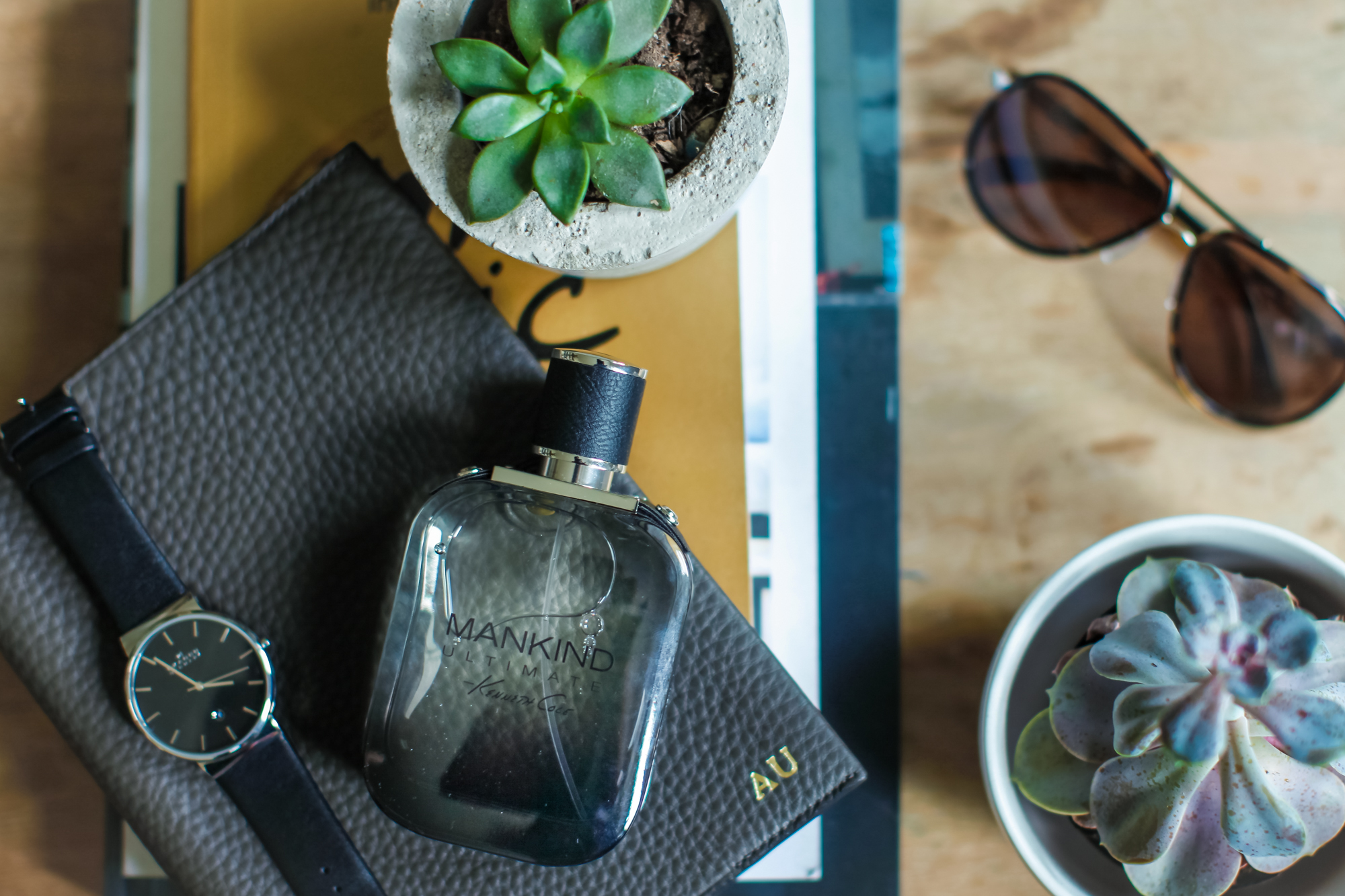 FEATURING:
Kenneth Cole MANKIND Ultimate Fragrance
SHOP THE LOOK:
Guess Shirt // EXPRESS Shorts // Kenneth Cole Sunglasses // Skagen Watch

---
Kenneth Cole's New MANKIND Ultimate Fragrance
If you read my blog or follow me on my social channels regularly, you'll know that I love to showcase and talk about my personal style. But aside from the clothes, shoes, and accessories, there's something else that can really strengthen your first impression and that's your scent. The fragrance you wear is just as important as the clothes you wear. This spring Kenneth Cole released the new limited edition MANKIND Ultimate, a fragrance designed for the guy with substance, determination, and of course, the ultimate sense of style. It's the perfect scent to give off that strong and confident first impression we often strive to achieve in the way we dress. With opening notes of citrus and cucumber and woodsy bottom notes of oak and moss, the scent is fresh enough to wear throughout spring and summer while still holding on to a masculine feel. It might be the last thing you put on before you walk out the door, but I guarantee it'll be the first thing people notice when you enter a room.
Because Kenneth Cole's Mankind Ultimate was designed with the "ultimate man" in mind, it only makes sense that it should be a great gift for Dad. The man that raised the modern, confident, and connected man you grew up to be deserves the best gift, so why not treat him to this fragrance this Father's Day.
FEATURING:
Kenneth Cole MANKIND Ultimate Fragrance
SHOP THE LOOK:
Guess Shirt // EXPRESS Shorts // Kenneth Cole Sunglasses // Skagen Watch