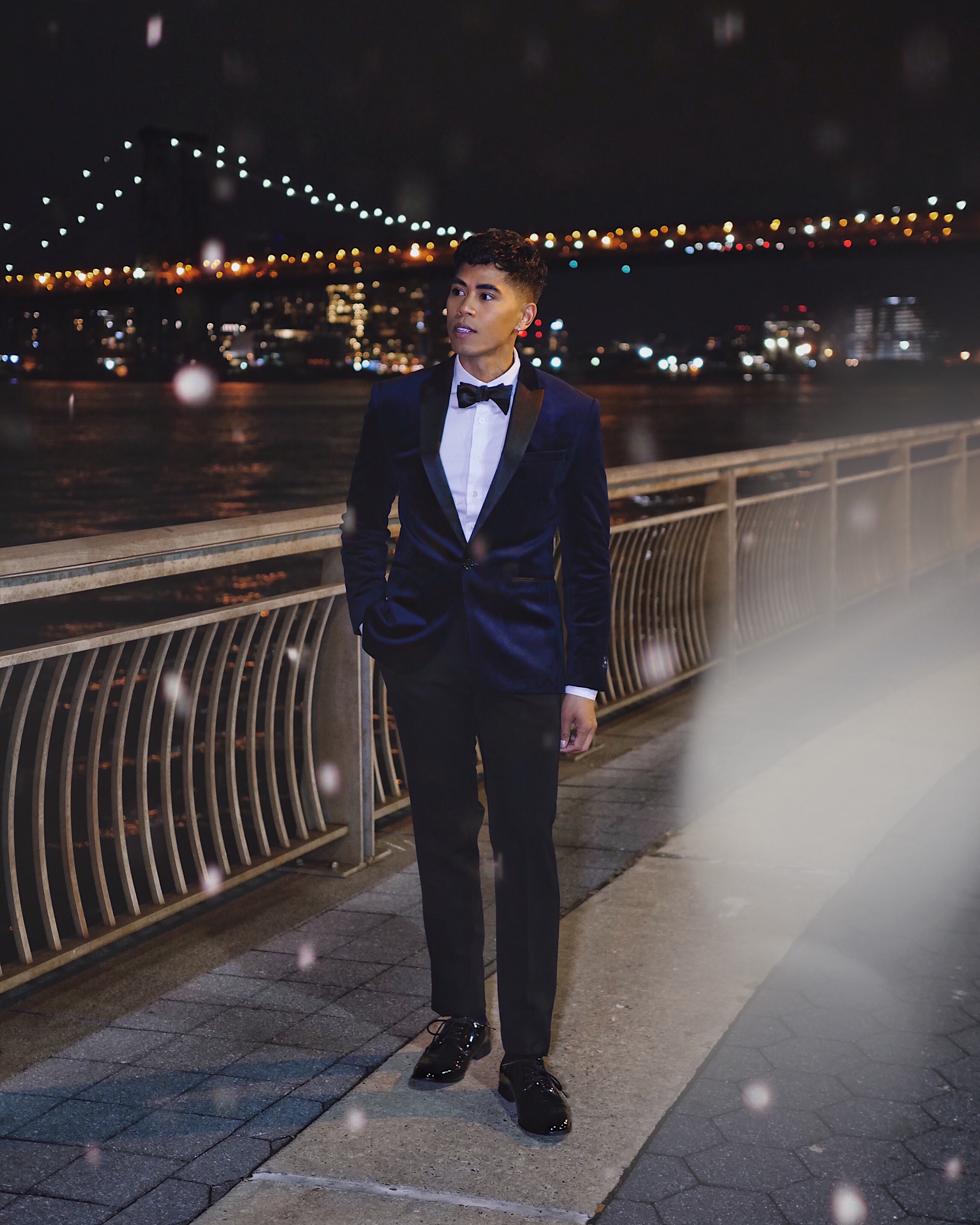 So You Can Ring in 2019 in Style!
Hopefully by the time you're reading this, you've already managed to get your Christmas gifts sorted and now all that's left is figuring out your New Year's Eve plans. Every year I swear that I'm not going to make a big fuss about the holiday but without fail I always do! This year however I've made my plans well in advance and even have MULTIPLE ideas in mind for what I'm going to wear. It's not rocket science, but by the time you reach the last day of the year your brain is usually fried from closing out projects at work and a month long of holiday celebrations so sometimes you just don't have the mental capacity to figure out an outfit. Whether you wanna go classic, trendy, or a little flashy, I've rounded up 4 simple(ish) outfits that will definitely give you some inspo for New Year's Eve.
---
1 – Classic Black Tux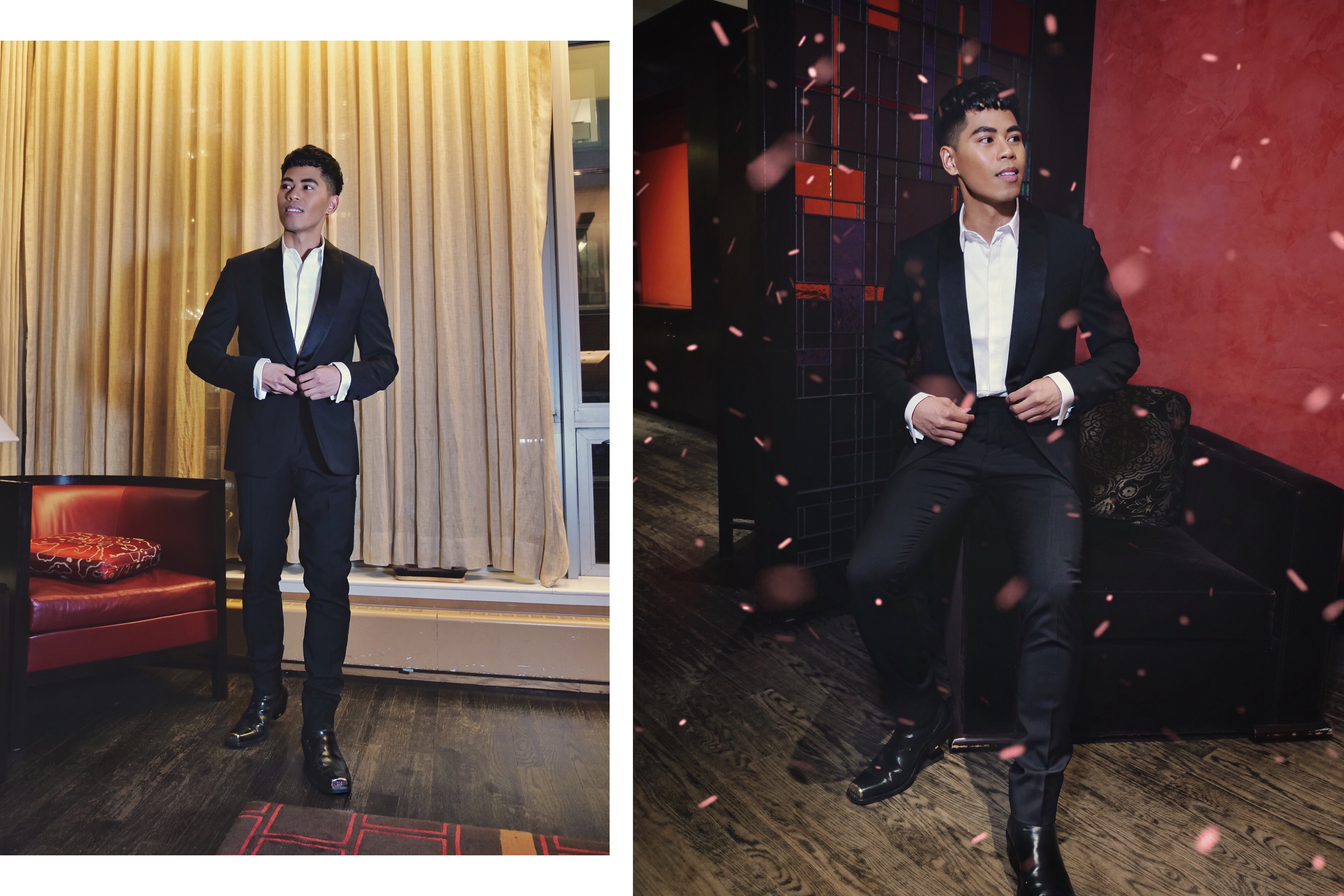 If every man looks good in a suit, then he'll look even better in a tux! It's classic, sophisticated, and timeless so why not end the old year/start the new year in this time-tested staple. And even though it's better to be dressed up than down for an occasion, if you find yourself feeling too overdressed for the crowd just lose the bowtie and pop open a button or two to keep it more relaxed.
PS – The tux I'm wearing here is by J. Lindeberg but I've also linked another option below.

---
2 – Party Prints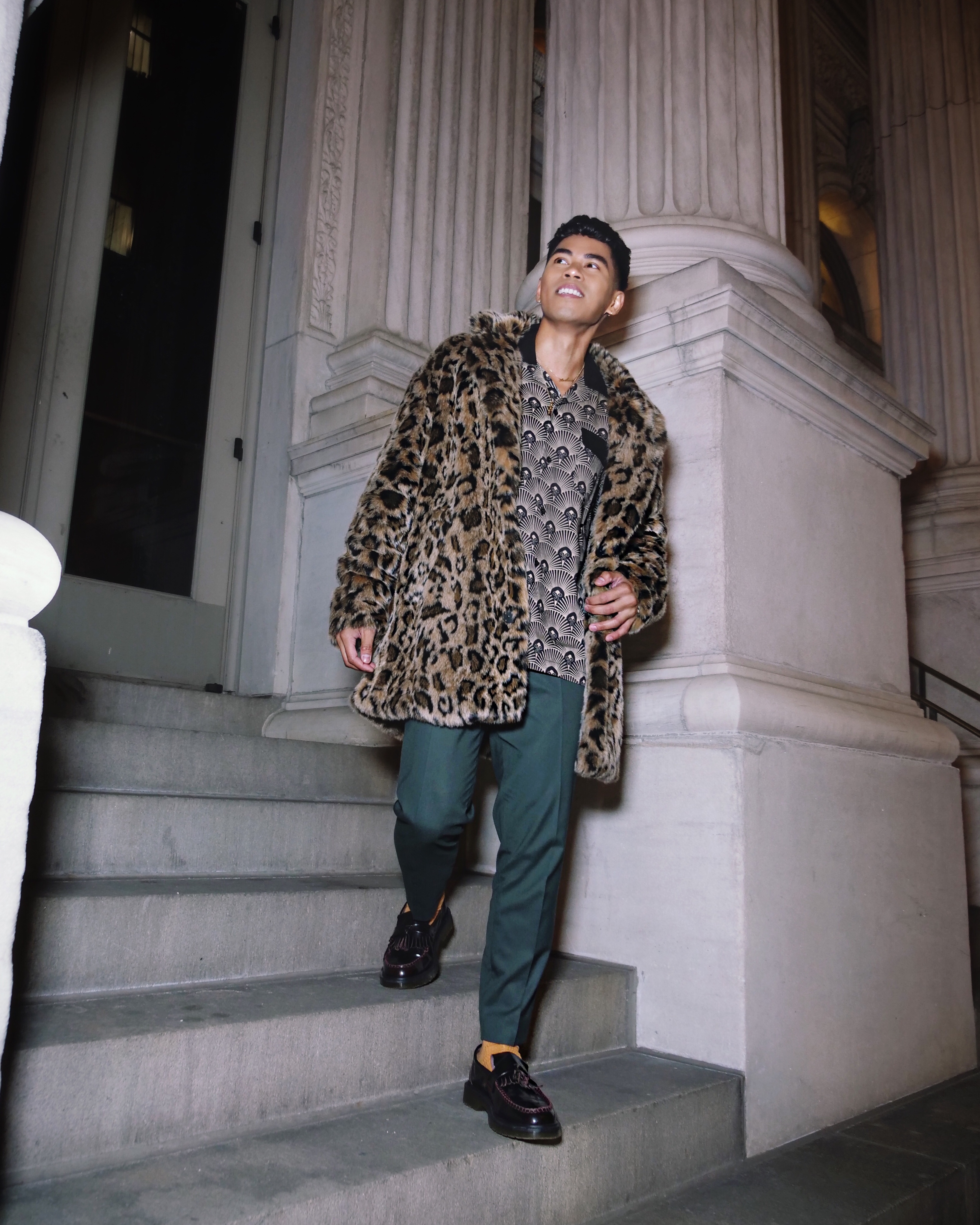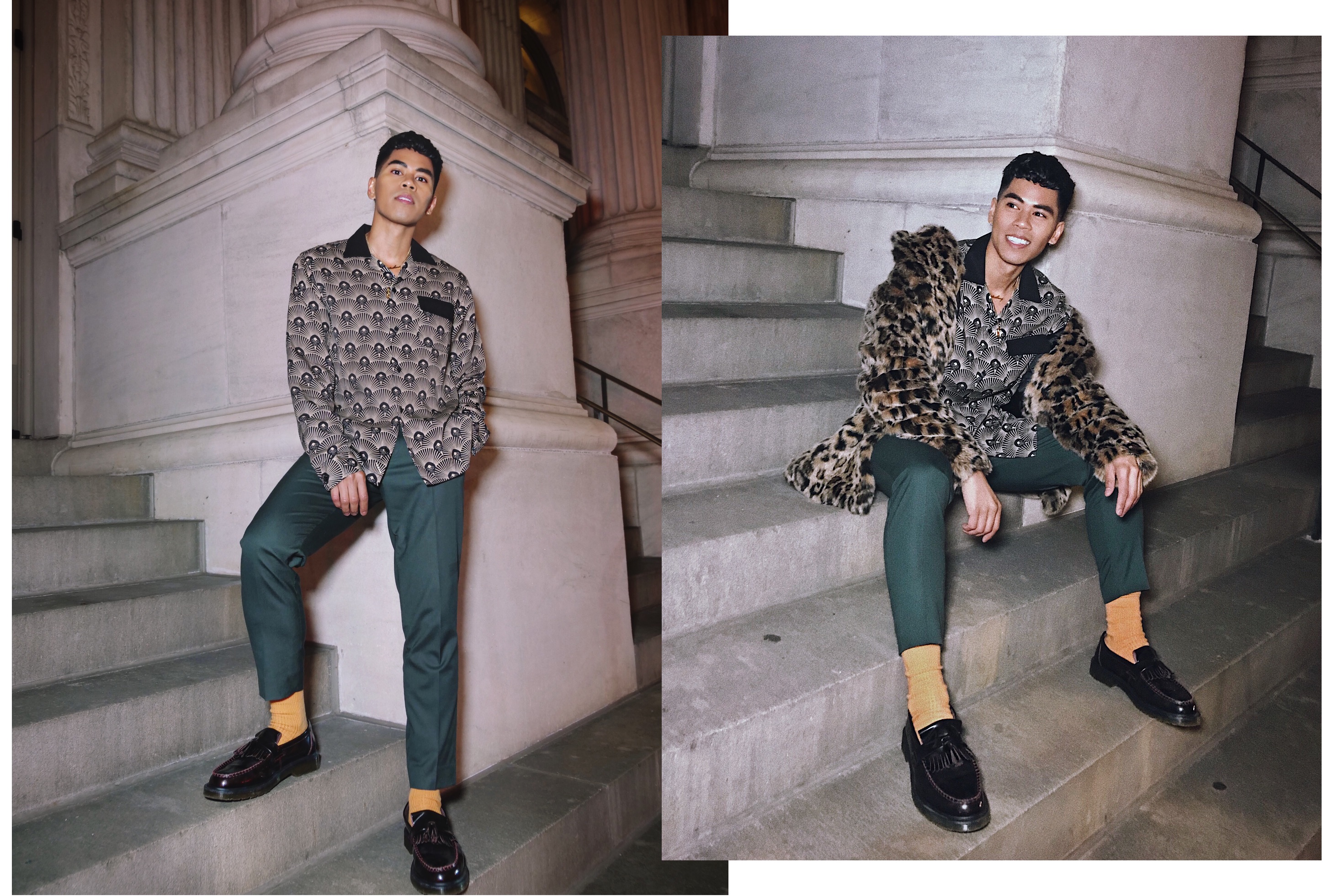 So maybe your style is less dapper and more downtown. Tis the season to be extra, so why not go all out in a bold print. Choose something festive like polka dots, or go wild in animal prints. However you do it, just be sure to wear it with confidence to really pull it off!

---
3 – Cocktail Blazer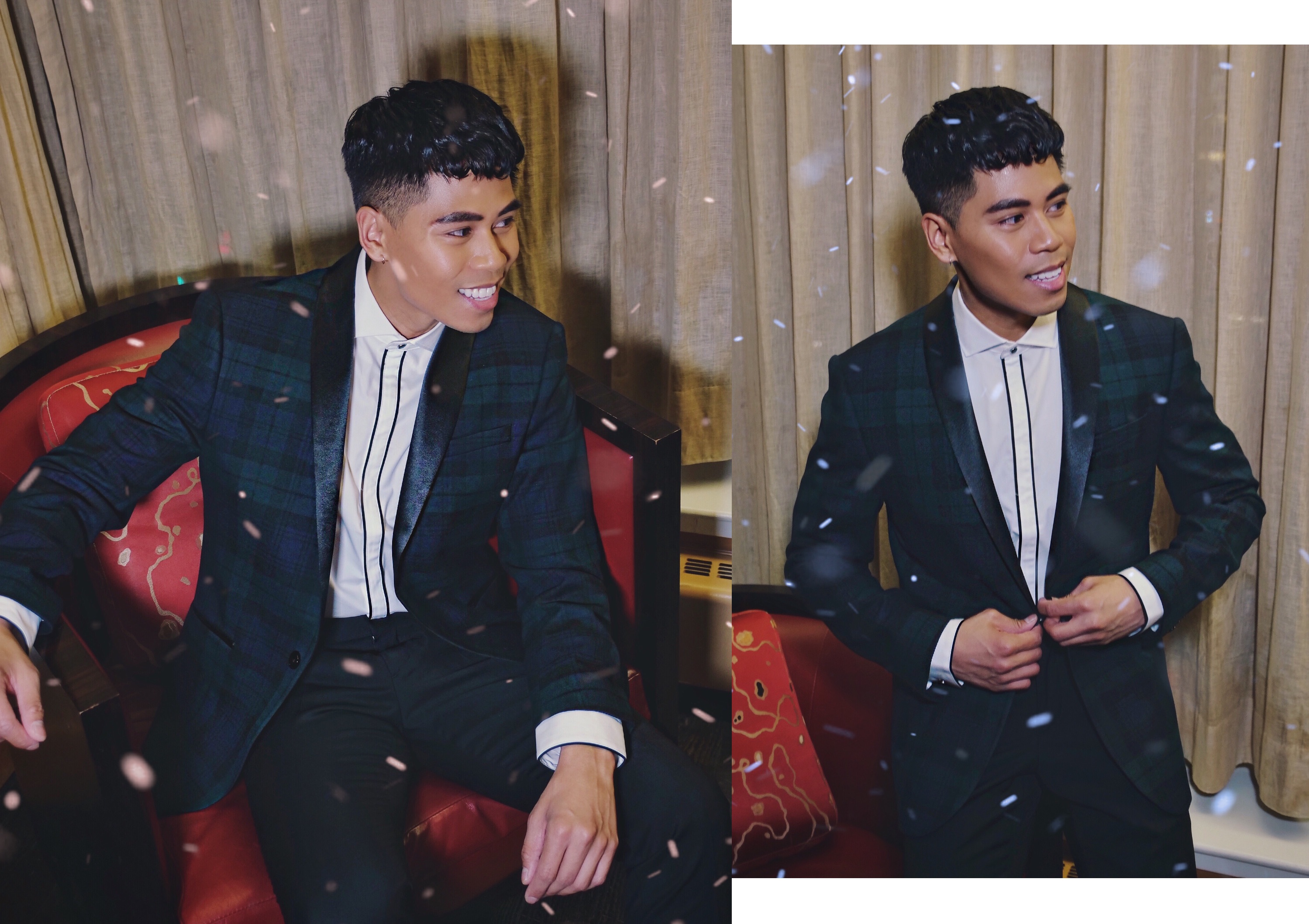 At this point I don't really consider blazers or suit jackets as something strictly reserved for special occasions anymore. This season I've been incorporating them into my everyday looks as an alternative to a light jacket and dressing them down with sneakers and jeans. That said, I still think they make a great choice for festive nights out when you want to look more dressy. For NYE, try one in a shiny or even metallic fabric, or maybe even a pattern, so the distinction between office hours and nightlife is clear! We are here to party after all!

---
4 – Velvet Tux Jacket
When it comes to festive cocktail attire, a velvet blazer always wins. The soft fabric with it's lustrous shine make it a definite show stopper. It's luxe, sophisticated, and a little showy without being tacky and for me that makes it the perfect item to pull out for New Years. And now this statement piece doesn't even have to break the bank. Check out these colorful options below that are currently on sale!

---
So have you gotten any ideas yet for your NYE looks? Hopefully this gives you some inspo! And no matter what, remember to have fun! Cheers!
Happy New Year Everyone!
---